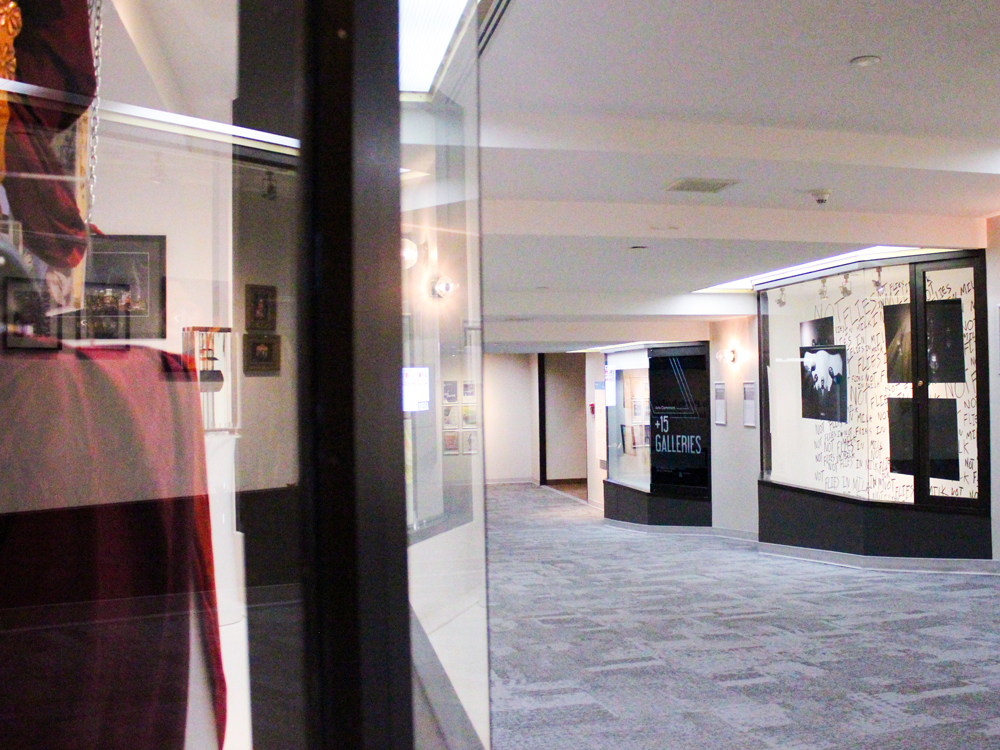 These eight galleries provide unique exhibition opportunities for community-driven exhibitions, and feature the work of emerging artists and curators. Located on the west end of the +15 walkway between City Hall and the Glenbow Museum, the +15 Galleries are always open and always free.
+15 GALLERIES
Current Exhibition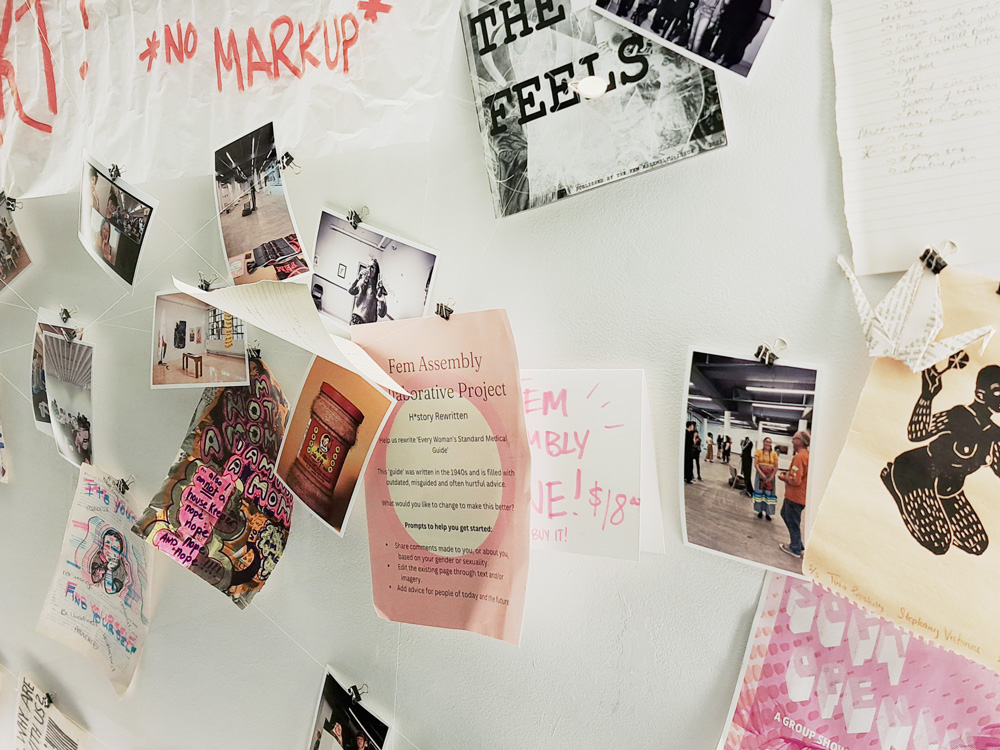 When We Circle
Fem Assembly
Christina Krentz,
Diane McGeachy,
Kelly Isaak, Lex Hilderman, Mao Chen, Samantha Charette, Wei Li

Women's circles have been a safe place for women to gather, share information and provide support. Fem Assembly is our circle. We gather as women, trans, non binary individuals. Together we have faced gender oppression.


Fem Assembly members work together to create a safe and supportive space. We meet to grow and discuss our art practices, ask questions, share ideas, and seek more opportunities for fem presenting individuals. This community practice has grown into exhibitions, opportunities and zine publications.
Please enjoy the work we have all created while participating as part of the circle. The work is a culmination of all our individual practices, and has grown with the support of each other.

Christina Krentz
In the night she finds a way