Arts Commons
Resident Companies
Our resident companies are the beating heart of Arts Commons and an integral part of our arts ecosystem. Together, we share the belief that the arts are a powerful contributor to the health, development, and enrichment of our community.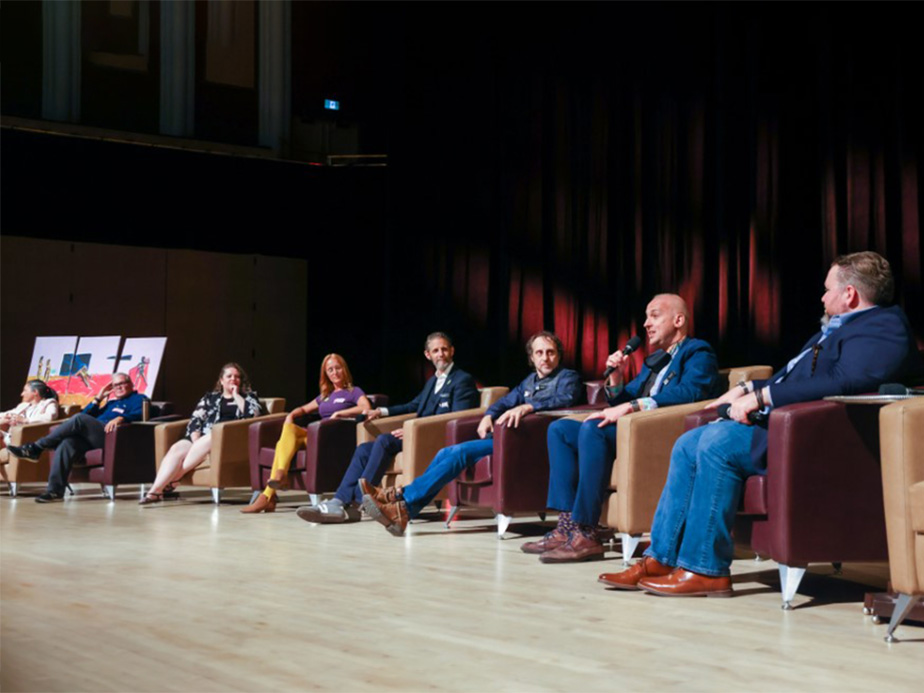 What is a resident company?
Our resident companies are far more than individual players on our creative stage; they're family members and collaborators under the same roof. We work together to bring the magic and inspiration of the arts to our city, our province, our country, and the world. We complement our offerings to ensure our community has access to a variety of arts programming. Just as Arts Commons and the community benefit from having a diverse arts offering under one roof, the resident companies also benefit from this symbiotic relationship. In addition to Arts Commons supplying and maintaining theatrical equipment for the venues, resident companies receive favourable occupancy rates, facility maintenance services, priority booking of venues, and free, advertising space throughout the building. Scroll up to learn more about our resident companies.
Get the Inside Scoop
Sign up for Spotlight, our monthly newsletter, and you'll be among the first to learn about the latest performances, events, and updates at Arts Commons - plus you'll get neat behind-the-scenes looks at how, and who, makes it all happen. We're biased, but we think it's pretty cool.