Corporate Sponsorship
Impact and Benefits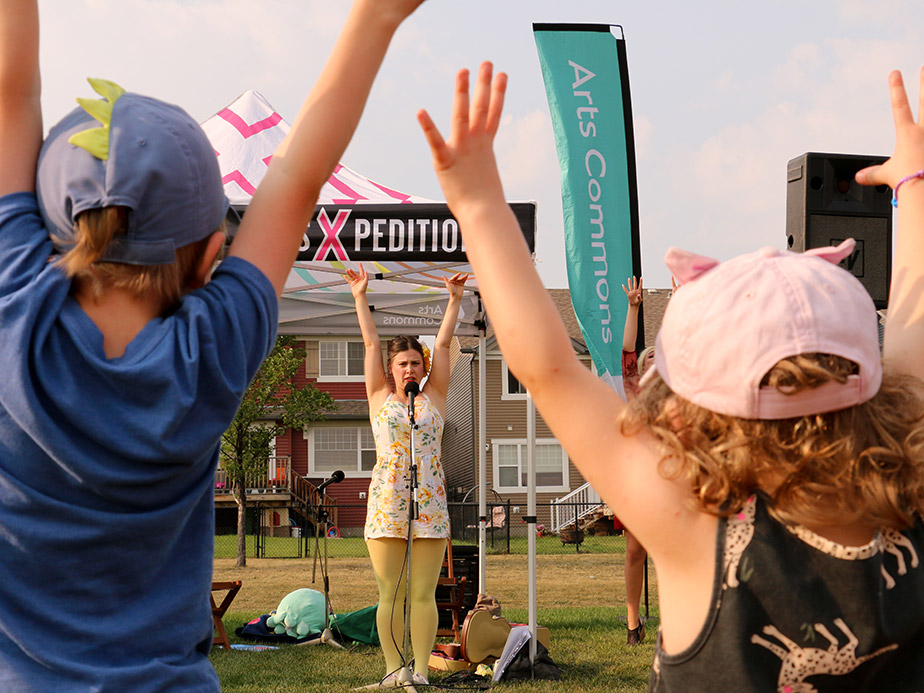 Elevate your brand by aligning with Arts Commons' ambitious and innovative arts, placemaking and educational programs to strengthen your relationship with your community, your customers, and your employees.

Here are just some of the ways that your support impacts our community:
Enriching Public Education

ConocoPhillips Hub for Inspired Learning

Student Matinee Series for National Geographic Live

Elevating emerging artists




RBC Emerging Visual Artists Program




Making the Arts More Accessible




ArtsXpeditions Free community events




EXPLORE National Geographic




Arts Access Pass Program




Foster and Promote a More Inclusive and Equitable Community




Black History Month Celebrations




LGBT 101 & Ally-ship Training
The support of our sponsors is invaluable. Our custom-built corporate sponsorship packages are tailored to your business objectives and provide the following benefits:
Brand awareness
Exclusive client entertaining opportunities
Preferred access
Staff incentives
Marketing and communication
Contact us to explore the latest opportunities or to brief us on your sponsorship goals and requirements, for a custom-built corporate sponsorship package.