The world is complex – as is the city of Calgary – and the art that reflects it should be too. The TD Incubator program is designed to support this idea and the artists who are increasingly choosing to move between and blend artistic forms – musicians who make their own films, dancers who are blending movement with visual art, actors who are expanding into spoken word poetry. The possibilities are endless.
Prioritizing artists from communities who reflect the diversity and vibrancy of Treaty 7 territory, the mission of TD Incubator is to accelerate these artists' careers. As the largest arts centre in Western Canada and a gathering space for all artistic disciplines, Arts Commons is uniquely positioned to grow, celebrate, elevate, and learn from these artists.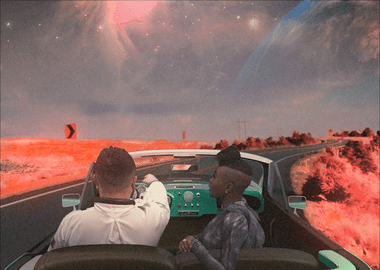 Videography by Vince Raquel. Visual Effects by Kyle Bourque
Each edition of the TD Incubator program will shift slightly according to the guidance of the Incubator Fellow(s). But the season of programming will follow these elements:
Networking: Artists in the TD Incubator program will be invited to meet, discuss, share, support, and challenge each other, the professional artists connected to Arts Commons, as well as arts leaders in the broader arts community of Calgary.
Professional Development: These events and workshops will focus on career development and capacity building, artistic approaches to social change, and applying artistic practices to other areas of life, work, and culture.
Mentorship: Using Arts Commons' network of local and visiting artists, this element of the program will build relationships between participants and leaders in their fields of interest.
Performance & Exhibition: Cohort artists will be given paid opportunities to connect the unique avenues of their practice with audiences through Arts Commons Presents performances, Arts Commons Galleries (including Broadcast Lab and +15 Soundscape), or Arts Commons Education initiatives. 
Networking events will be decided based on the selected artist cohort. However, these events will connect TD Incubator artists to existing networks, arts leaders, civic thinkers, and other artists – both visiting and local.
Still have questions? Visit our FAQ page for more information.
Apply now at the button below for the next season of TD Incubator.
TD Incubator
2022-23 Season: Lo-Fi Futures
Meet the Fellows
Each season of the TD Incubator program will be designed and facilitated by Incubator Fellows. These Fellows – which will change from season to season – will guide the direction of Incubator offerings, curate exhibitions and performances, and will also receive direct mentorship and support in their career development and exposure to Arts Commons audiences.
This season of TD Incubator is directed by two Incubator Fellows – the duo behind the Polars Prize-nominated, Calgary-based hip-hop phenom Sargeant X Comrade and co-founders of Mo Gravy Records, Yolanda Sargeant and Evgeniy "Comrade" Bykovets.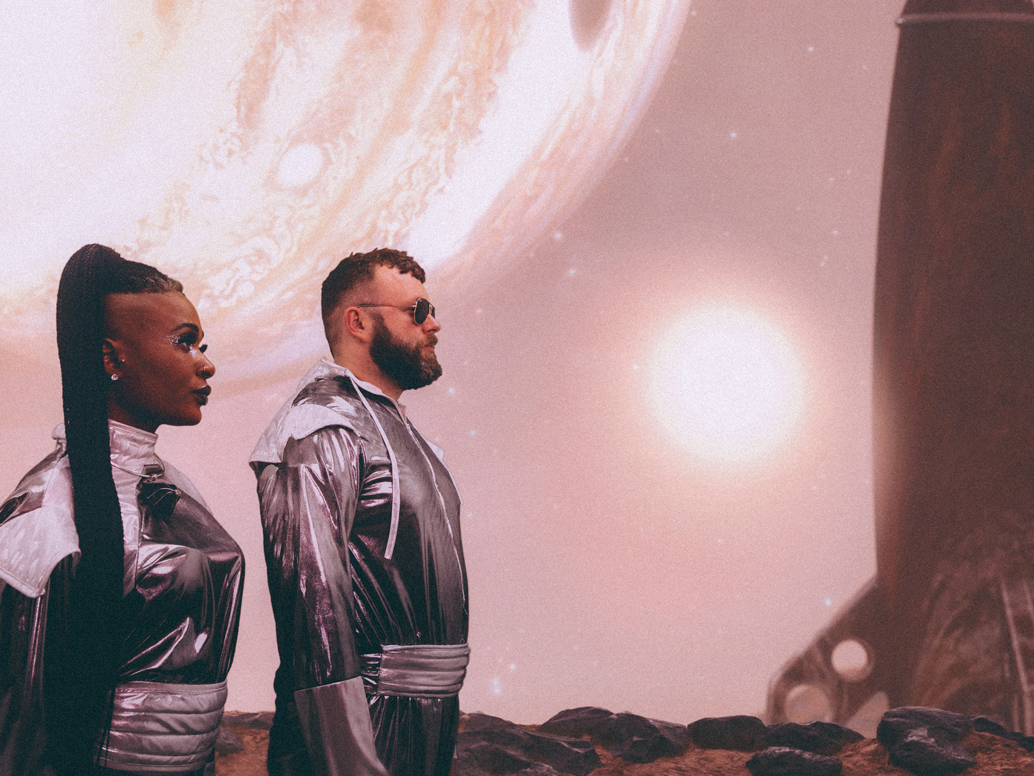 Sargeant X Comrade
@sargeantandcomrade | SargeantandComrade.com
Photography by Asim Overstands. Visual Effects by Kyle Bourque
Yolanda Sargeant is the Queen of Lo-Fi Soul. A genre that she and her producer Comrade (Evgeniy) pioneered after not being able to find an appropriate label that fits their eclectic style. The duo infuses jazz, soul, funk, dancehall, hip-hop, as well as other genres into a unique sound that combines the old with the new. Sargeant's rich vocals take centre stage while Comrade's production takes you on a multi-layered, genre-bending journey from beginning to end. Add some high-profile musicians and features in the mix and you have the Sargeant X Comrade formula for their own unique brand of music which earned them multiple awards in 2021.
After a successful debut release Magic Radio (released June 2020). The album went #1 on the National Hip Hop Chart in Canada (Earshot) and earned them multiple awards (Breakout West – 2021 Breakout Artist Of The Year Award, 2021 YYC Soul/RnB Recording of the Year Award, 2021 Polaris Prize Longlisted). In late 2021, Sargeant X Comrade came back with another full length LP, The Elephant In The Room (released Dec 03, 2021). This album is already breaking new ground and has hit #1 on multiple Top 30/Top 50 radio charts (including the CBC Top 20 chart) and has once again hit #1 on the National Hip Hop Charts in Canada (Earshot). This project has stayed for many weeks in the NACC Top 200 Charts (United States) and has had streaming success in the Philippines as well as other international markets.
The highly anticipated 3rd album Power is set to be released in the fall of 2022. The album speaks on powerful themes: power of self, power of community, power of positivity, power of expression and the power of love. The band sticks to their Lo-Fi Soul roots while exploring a variety of genres and styles including funk, neo-soul, hip hop, blues/rock, reggae/dancehall as well as drum-n-bass.
Founded by Evgeniy Bykovets & Yolanda Sargeant, Mo Gravy Records launched in August 2021 with a 3 day music festival and art exhibit held in Calgary, Alberta. With a soulful sophistication and a touch of class the Mo Gravy team aims to bring a fresh new vibe to the music industry. The label also has plans to release projects in the crypto/NFT market space starting in 2022. To date Mo Gravy Records has released 2 albums; K-Riz – Peace & Love (September 2021) and Sargeant X Comrade – The Elephant In The Room (December 2021) with 5 more projects scheduled for release in 2022.
2022-23 Incubator Vision Statement: Lo-Fi Futures
In the future, cars won't fly because the future is Lo-Fi.
It's 2022 – a year that, not so long ago, was synonymous with "the future." Flying cars, pill-sized meals, robot pets, optimal and efficient human coexistence. If only the real 2022 was as fun.
Maybe they had it right the first time. Maybe we should embrace the glitches, the hiccups, the analog attempts to imitate the digital. The space helmets, the experiments, the radical optimism for what humanity is capable of. Maybe we should look back to look forward, and tune into the retro innocence of the mid-century.
The 2022-23 season of TD Incubator from Arts Commons is all about finding the beauty in the fuzz of your intergalactic transmissions, or the joy in the bumps in the road on the way to Mars. These are the exquisite accidents that arise from exercising your imagination, building something that never existed before, and believing that the seemingly impossible will be possible under the right circumstances.
Artists in the 22-23 season of TD Incubator are unstoppable interplanetary artistic dreamers, unafraid of speaking, dancing, singing their names into the great abyss of space – or a darkened theatre, which is, more or less, the same thing. We are choosing to remain hopeful and playful – sometimes with a smirk – as we reimagine "the future." Or, in other words, our daily lives.
Video Credits: Videography by Vince Raquel. Visual Effects by Kyle Bourque.
TD Incubator Cohort featured in Earth: Mothership - April 21 & 22, 2023
TD Incubator Cohort 2022-23