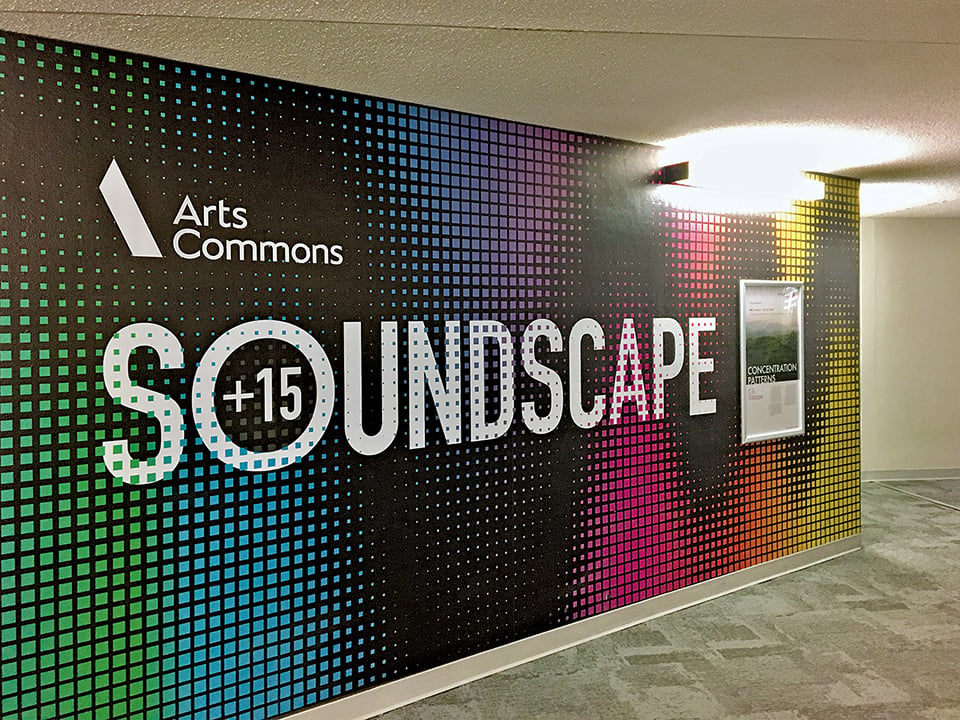 Hear how sound becomes art in one of the few multichannel sound galleries in Canada – the +15 Soundscape. Showcasing the creations of local and national sound artists, Soundscape takes your daily walk to a new level and makes it an immersive arts experience. Located on the +15 level near the Theatre Calgary and Alberta Theatre Projects administrative offices, just west of the City Hall +15 walkway.
Are you a sound artist?
Arts Commons invites sound artists, from across Canada and the world, to submit their multichannel sound art proposals. Visit our Calls for Submissions page for more information.
+15 SOUNDSCAPE
Current Exhibition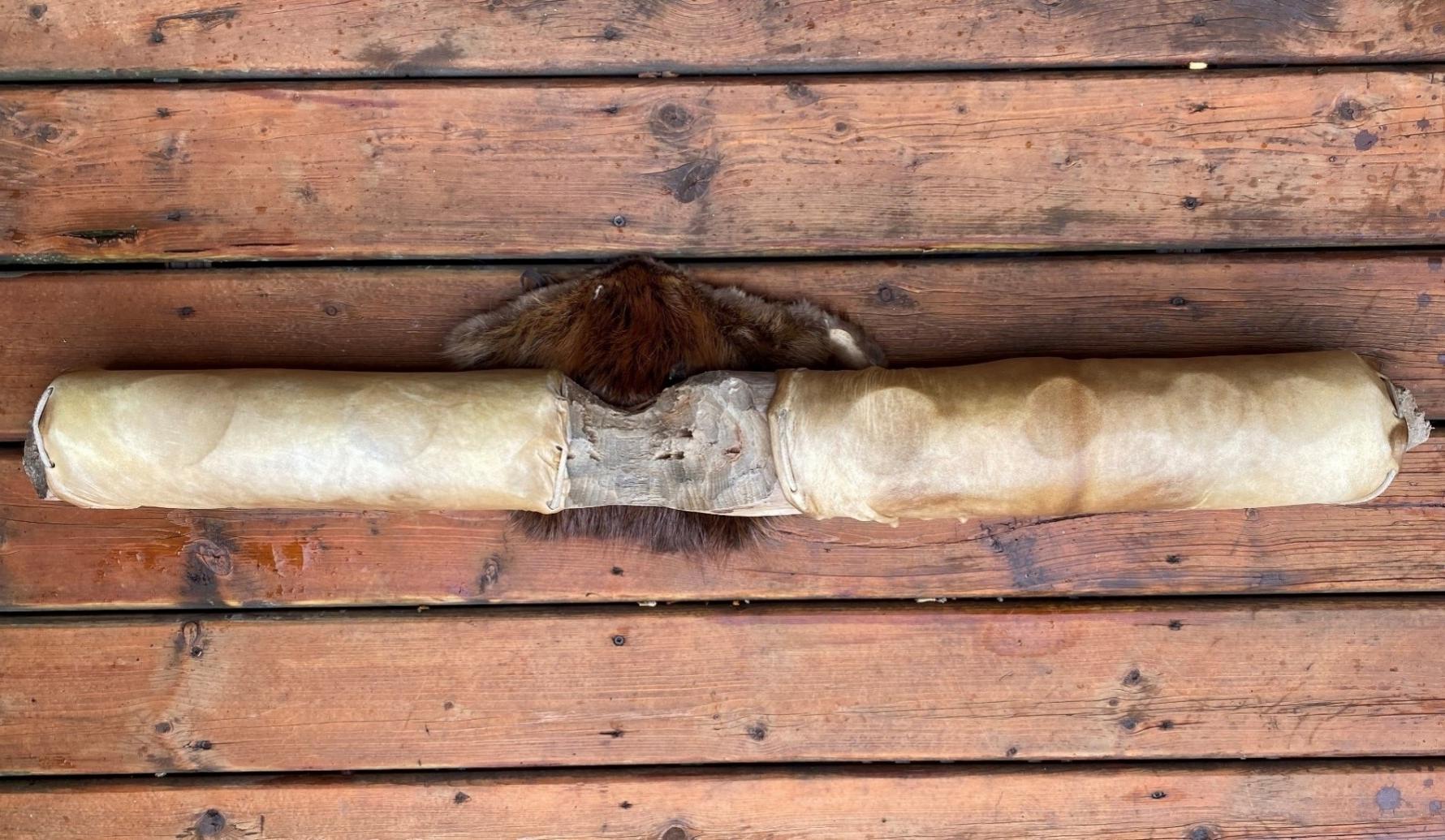 Dog Trail by Jared Tailfeathers
Over the last three years I have embarked on a research journey, experiencing traditional methods of making and documenting evidence that lies upon the land; pictographs, petroglyphs, rock art and tools. Through this, I created one-of-a-kind musical instruments that are influenced by methods of making and recording narrative music that was inspired by the land I visited for the project. It was important to end the process by having a special showing for the music/soundscape, but because of COVID I was unable to perform at a public venue. This opportunity is perfect to showcase a specific version of this music/soundscape that will only be displayed for this narrative project, quite different from the music I will release in a year's time. This project was originally supported through the OPIP initiative by CADA.
Get the Inside Scoop
Sign up for Spotlight, our monthly newsletter, and you'll be among the first to learn about the latest performances, events, and updates at Arts Commons - plus you'll get neat behind-the-scenes looks at how, and who, makes it all happen. We're biased, but we think it's pretty cool.