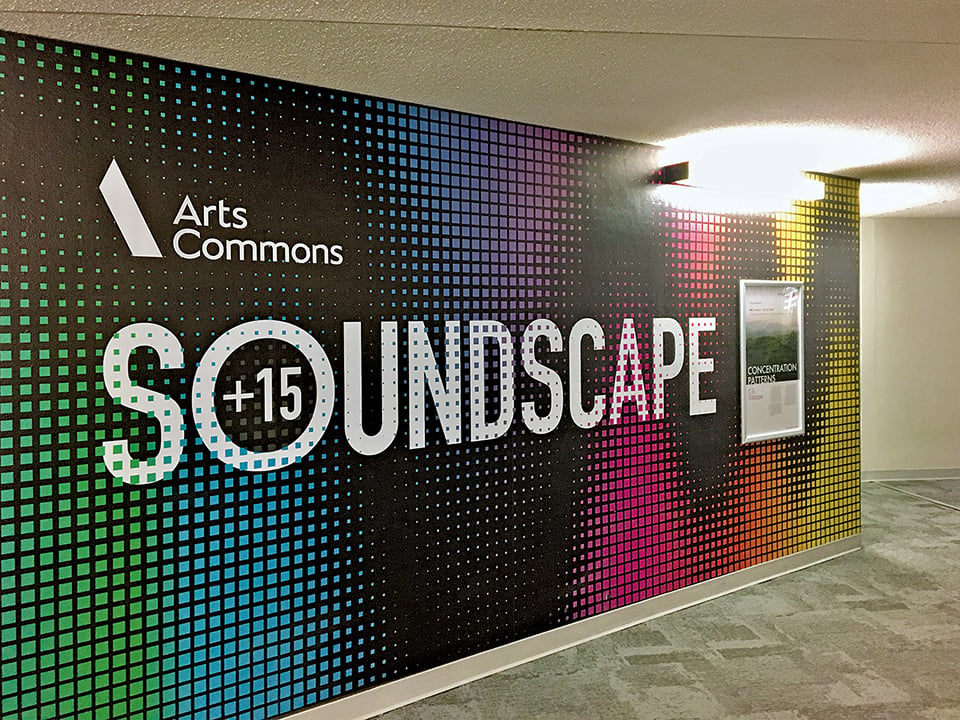 Hear how sound becomes art in one of the few multichannel sound galleries in Canada – the +15 Soundscape. Showcasing the creations of local and national sound artists, Soundscape takes your daily walk to a new level and makes it an immersive arts experience. Located on the +15 level near the Theatre Calgary and Alberta Theatre Projects administrative offices, just west of the City Hall +15 walkway.
Are you a sound artist?
Arts Commons invites sound artists, from across Canada and the world, to submit their multichannel sound art proposals. Visit our Calls for Submissions page for more information.
+15 SOUNDSCAPE
Current Exhibition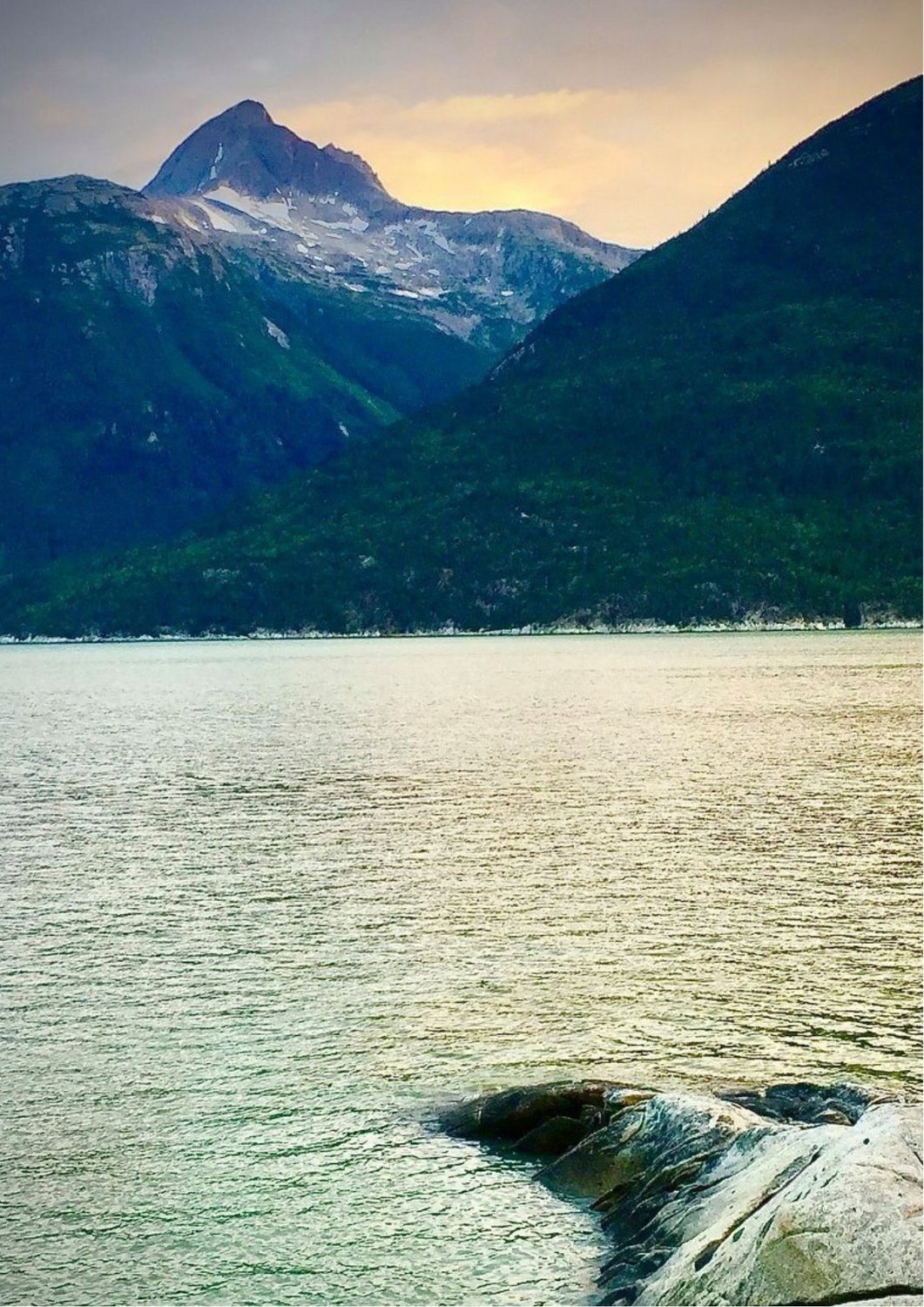 NÎPÎY IAOUE, L'
WÆTER WE

EXHIBITION STATEMENT
Nipiy, Iaoue l', Water, We is a sound art installation by Shone Thistle and Walter MacDonald White Bear, with vocal accompaniment by Carolee Israel Turner.
The work incorporates cross cultural storytelling, music, urban and natural sounds to create a listen experience meant to invoke an intergalactic radio tuning that consistently brings the listener back to some version of the same message — water is life and ours are inextricably linked.
The inspirational poem for this project was written by Shone Thistle and is also titled nîpîy iaoue l'wæter we. The poem explores familial stories of water, the nature of water as Creator, and reminds the audience that the same water that exists within their bodies has existed and will continue to exist for all time.
The artists worked together; teasing apart the poem, adding the beauty of Walter's flute and piano playing, and layering in Carolee's haunting vocal. Following that process, urban and natural sounds were curated to create a tapestry of meaning making around water and the spark of electricity that connects all living things. Weaving together music, story, urban, and natural sounds, they created this soundscape and a live cabaret experience that incorporates stunning visual projections being performed as part of Earth: Mothership on April 21 and 22 in the Engineered Air Theatre.
Get the Inside Scoop
Sign up for Spotlight, our monthly newsletter, and you'll be among the first to learn about the latest performances, events, and updates at Arts Commons - plus you'll get neat behind-the-scenes looks at how, and who, makes it all happen. We're biased, but we think it's pretty cool.