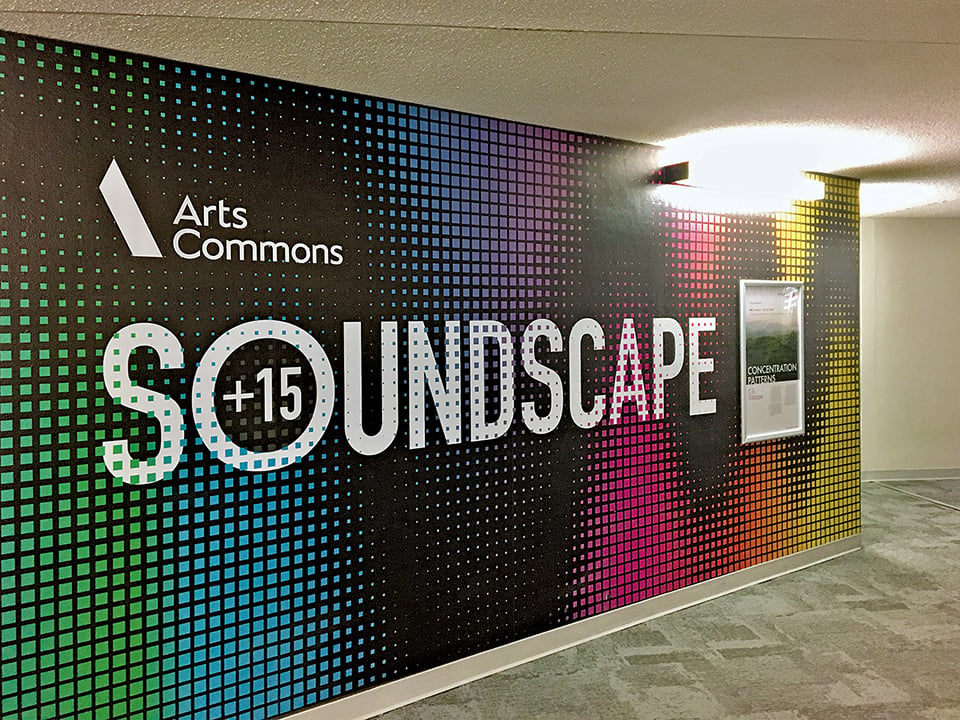 Hear how sound becomes art in one of the few multichannel sound galleries in Canada – the +15 Soundscape. Showcasing the creations of local and national sound artists, Soundscape takes your daily walk to a new level and makes it an immersive arts experience. Located on the +15 level near the Theatre Calgary and Alberta Theatre Projects administrative offices, just west of the City Hall +15 walkway.
Are you a sound artist?
Arts Commons invites sound artists, from across Canada and the world, to submit their multichannel sound art proposals. Visit our Calls for Submissions page for more information.
+15 SOUNDSCAPE
Current Exhibition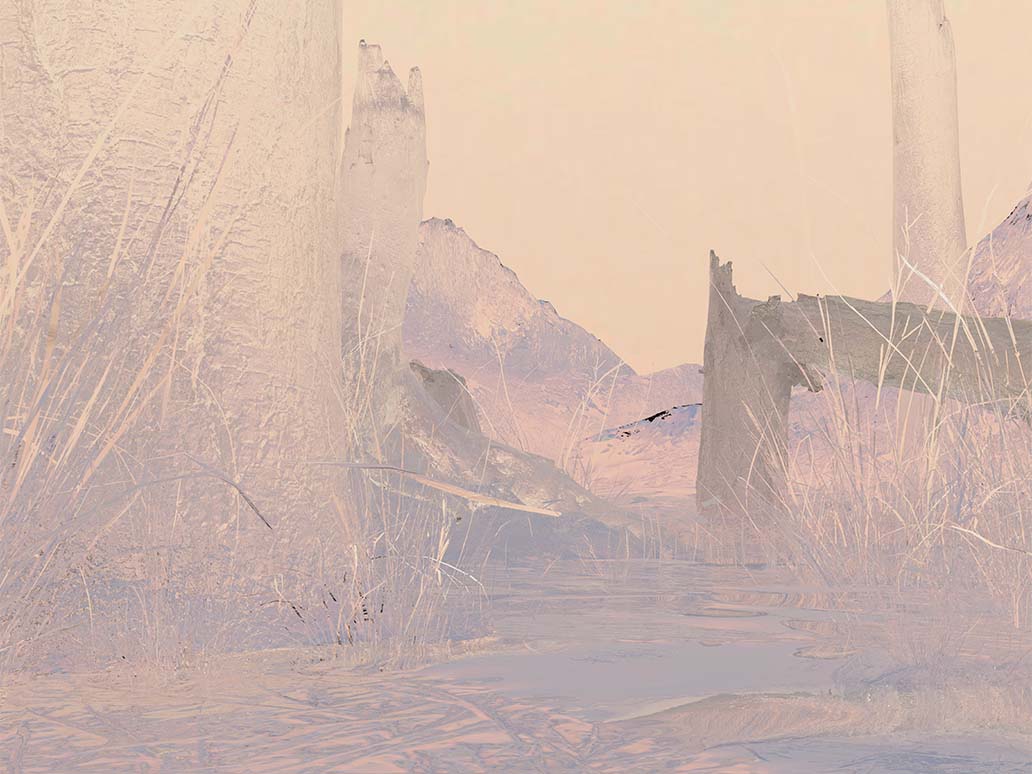 Desire Paths
EXHIBITION STATEMENT
My work as a composer and sound artist stems from the young but vibrant tradition of Ecomusicology; the study of music at the intersection of culture and the environment. I am fascinated by how the music and sound we create can interact with, and stem from, the natural world, rather than just mirror the sounds and structures we hear. As such, a large portion of my work revolves around recording the natural environments that inspire it. After sound interacts with, and bounces around, a natural environment, it takes on some of the characteristics of that space (like an echo chamber). Sound can never be fully separated from the land that it came from. The parallel field of acoustic ecology uses an environment's relationship to sound to study the health of ecosystems. Working with acoustic ecologists, outdoor 3D capture, and sound installation allows me to bring the experience of the world's most threatened environments to an audience.
Seismic Lines Created by the energy industry for oil and gas exploration, seismic lines are both a type of corridor and a type of anthropogenic disturbance, with woody vegetation (i.e. trees) removed to create linear forest openings. They are pervasive throughout the region, especially within Alberta, where densities can reach up to 40 kilometres of seismic lines per square kilometre of forest. - Conservation Corridor
The Mic Grid Richard Hedly is a former biologist at the University of Alberta's Bayne Lab. Part of his work is monitoring behavioural changes in bird populations around seismic lines in Northern Alberta. Poetically, the best way for him to do this is to set up his own massive grid; a grid of 25 synced microphones each spread 50 meters apart for 26 square kilometers simultaneously recording the area.
Immersion Listeners will hear 26 square kilometers of sound shrunk down to one hallway. Bird flight patterns, storms rolling in, and wind sweeping through the entire grid will race across the +15, as will aircraft, logging trucks, and other disturbances that threaten the area.
ARTIST BIOS
Jonathan Kawchuk is an award-winning composer from Canada. He has scored the feature films, Memento Mori (National Film Board of Canada), for which he was nominated for a 2017 Alberta Film and Television Award in the category of Best Original Musical Score (Non-fiction Over 30 Minutes), and Clara (Serendipity Point Films), as well as the Norwegian documentary web series, Fra Ungdommen, and a video feature for Vogue Italia and Dior. He also scored Fast Horse (CBC), which won the Special Jury Award for Directing at the 2019 Sundance Film Festival.
Kawchuk has experience writing internationally for multiple short films, theatre projects, and sound installations. As a technician, he worked on albums for Nico Muhly and Ben Frost, and as an assistant sound tech for the Philip Glass Ensemble on Music in 12 Parts, in London. He is an alumnus of the Canadian Film Centre's Slaight Family Music Residency, the Banff Centre for the Arts Musicians in Residence program, the Berlinale Talents Lab, and is a voting member of the Recording Academy (Grammy Awards).
Kawchuk is also signed to Paper Bag Records as a recording artist. For his debut album, he lived and recorded in natural environments across Europe, North America, and Asia. Kawchuk studied at multiple institutions and completed his Bachelor of Music, Honours, First Class, at the Liverpool Institute of Performing Arts. In addition to his formal education, he has held a recording internship in Iceland, learned gamelan in Indonesia, and studied wildlife field recording in England under Chris Watson (Frozen Planet, Nova). He is represented by Evolution Music Partners. Jonathan is currently the Canadian representative for the acoustic conservation society Quiet Parks International.
Jonathan is currently the Canadian representative for the acoustic conservation society Quite Parks International.
Get the Inside Scoop
Sign up for Spotlight, our monthly newsletter, and you'll be among the first to learn about the latest performances, events, and updates at Arts Commons - plus you'll get neat behind-the-scenes looks at how, and who, makes it all happen. We're biased, but we think it's pretty cool.