Our Venues
Jack Singer Concert Hall
One of the finest music venues in North America, the New York Times called it "a brilliant-sounding instrument."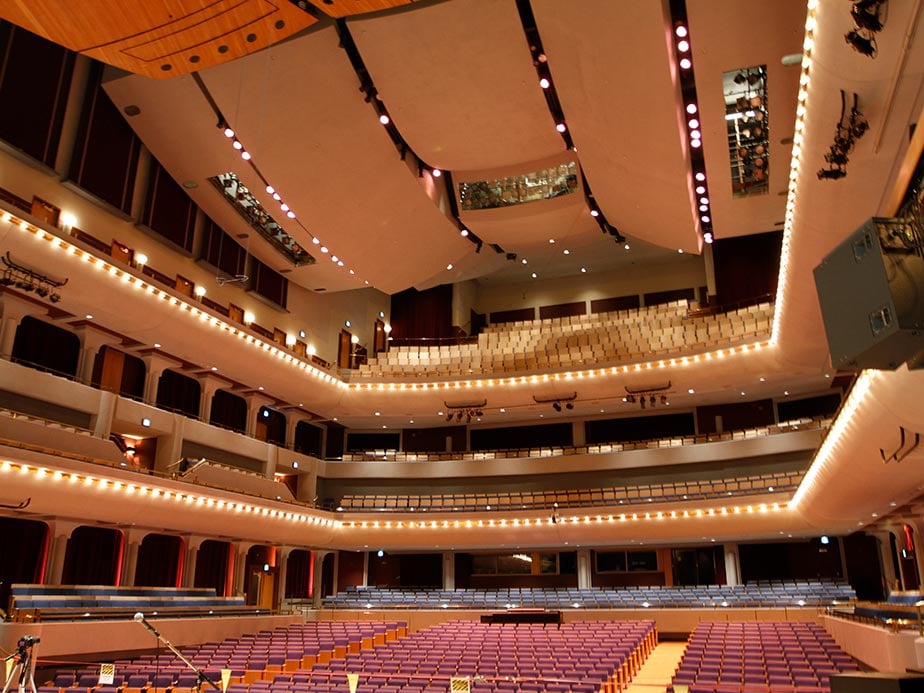 Custom-built for the Calgary Philharmonic Orchestra, the Jack Singer Concert Hall is ranked as one of the ten best concert halls in North America. It has hosted a wide range of acclaimed artists and ensembles, including Emmylou Harris, Jason Mraz, Weird Al, Jim Cuddy, Bruce Cockburn, and John Cleese! It's also home to the world-famous Carthy Organ. The acoustics can be modified by the adjustment of the 56-ton wooden acoustical canopy that hangs over the stage. It is a grand but welcoming venue, ideally suited for a wide range of events from major musical performances and other large-scale productions to graduations, weddings, corporate parties, and fundraisers.
Capacity: 1797 – theatre-style, 150 – formal dinner, 200 – cocktail reception.
Lighting & A/V: Fully customizable lighting and A/V options
Stage: 26 m (86') wide by 11.5 m (38') deep.
Accessibility: Theatre seating includes wheelchair accessible seats
Venue Maps
The Jack Singer Concert Hall proved to be the ideal venue for our event, providing an unforgettable artistic experience. The professional team at the Jack Singer Concert Hall guaranteed the smooth running of the concert. We would like to express our sincere appreciation to Arts Commons.
~ Chinese Consulate General