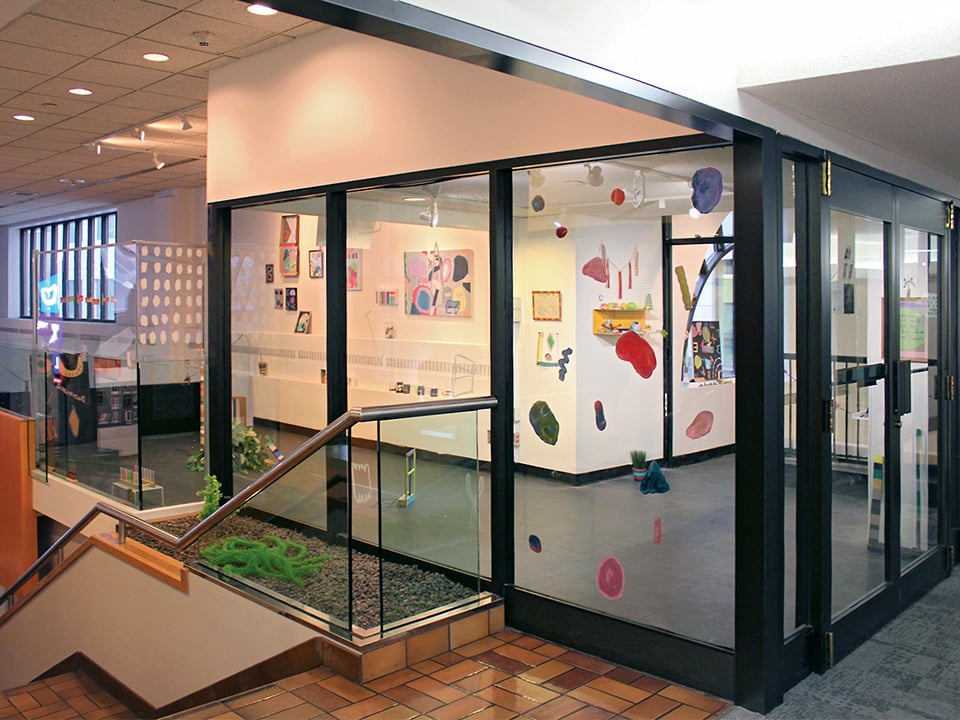 Lose yourself in our largest gallery space, showcasing an eclectic range of art installations and performative and sculptural works by local artists. This unique space has windows on two sides, allowing the work to be viewed from the outside looking in at any time the building is open. Entering the space and interacting with the artist and their work is welcomed when the artist is present. Exhibitions, projects, and residencies in this location will run on one- to three-month intervals.
Ledge Gallery is located on the +15 level, west of City Hall, overlooking Centre Court.
LEDGE GALLERY
Current Exhibit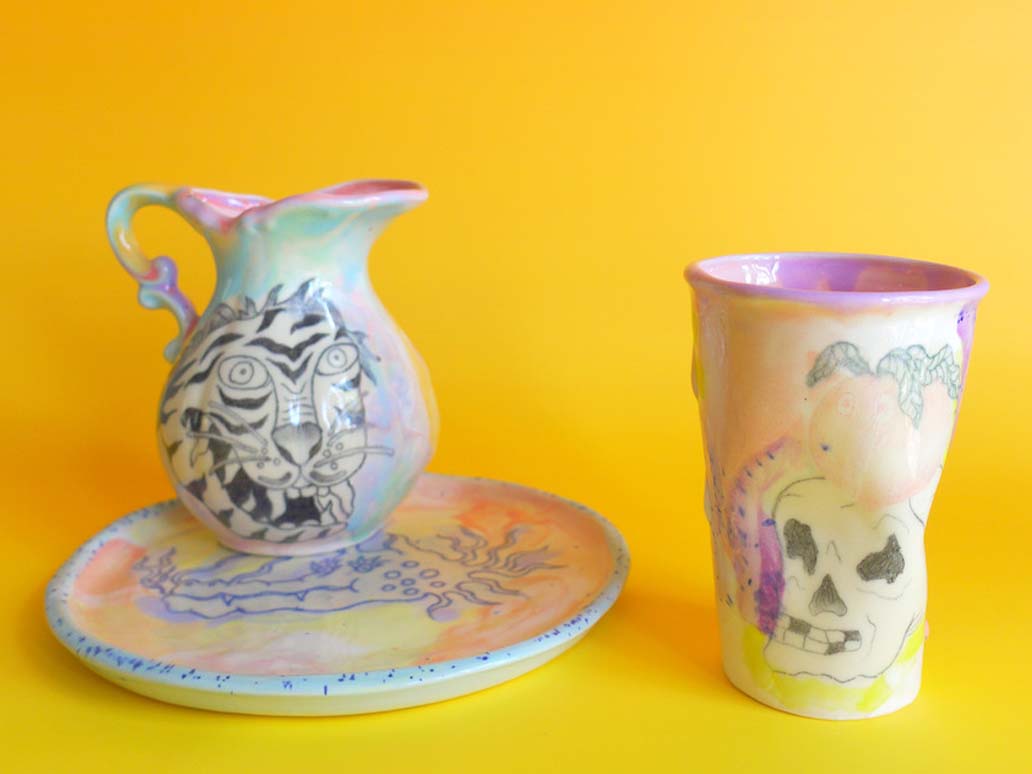 宴 |

Found in Translation
Mao Projects

ARTIST STATEMENT
Drawing inspiration from art + craft histories and our own cultural backgrounds, we present an installation of ceramic works that examines cross cultural communication through narrative form. Referencing classical ceramic forms, ornamental, and pop cultural symbols, combined with an abstract painterly application of many layers of glaze, the works provide a pluralistic vision indicative of our individual and shared experiences. We utilize fragmented images and the bright blending of colour palates that interest us in their ability to convey visual information and present potential narrative meaning through themes of time, greed, sharing, and growth. The blending together of these references, we feel, re-contextualizes the fragments we draw upon from the past, adding depth to the narratives while resisting a singular didactic interpretation.
ARTISTS BIO
Mao and Chris met while completing their Master of Fine Arts degrees at the University of Calgary in 2017. The artists, and now life partners, began collaborating in their home studio in Calgary in 2020. Combining their different cultural backgrounds, the artists look to create works that reflect upon their individual and shared perspectives. They have attended residencies together in Canada and have exhibited collaborative works within Canada and Asia.