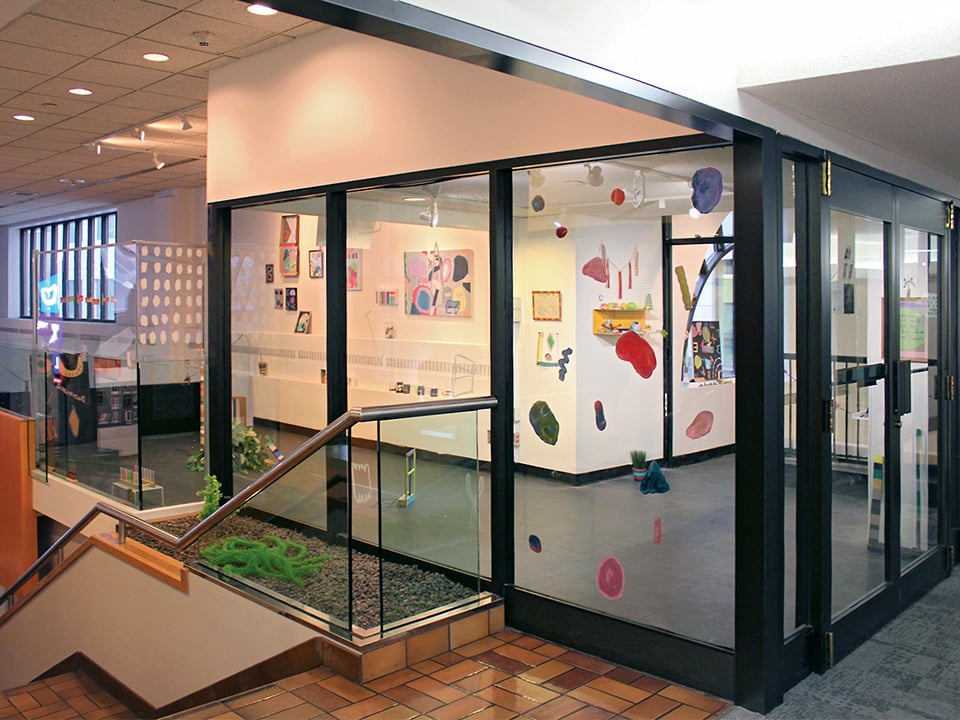 Lose yourself in our largest gallery space, showcasing an eclectic range of art installations and performative and sculptural works by local artists. This unique space has windows on two sides, allowing the work to be viewed from the outside looking in at any time the building is open. Entering the space and interacting with the artist and their work is welcomed when the artist is present. Exhibitions, projects, and residencies in this location will run on one- to three-month intervals.
Ledge Gallery is located on the +15 level, west of City Hall, overlooking Centre Court.
LEDGE GALLERY
Current Exhibit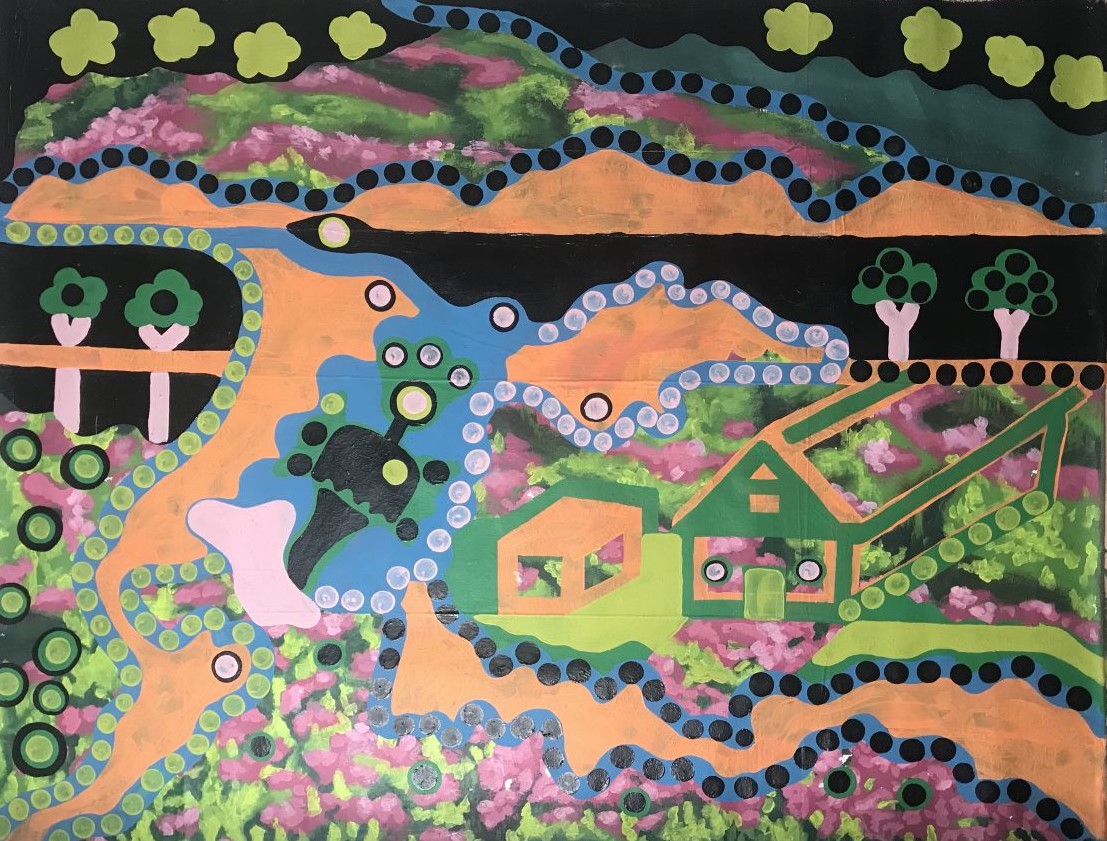 STABLE
Chish
ARTIST STATEMENT
The best way to describe my practice is "spontaneous and organic using any medium available." I typically paint on canvas, clothing, furniture, and buildings. Most of my work is intuitive; I tend to start with a concept or idea then expand on it instinctively. On occasion I'll create the piece beforehand then dissect it after it's completed. The majority of the materials I've painted on have been either found, thrifted or given to me. I draw inspiration from various sources such as African art, religious art, and renaissance art. What's fascinating to me is art that's considered timeless. One of my favourite things to do to get inspired is to watch documentaries or read books about artists that made history. I hope that one day the work that I do is considered timeless and historical.