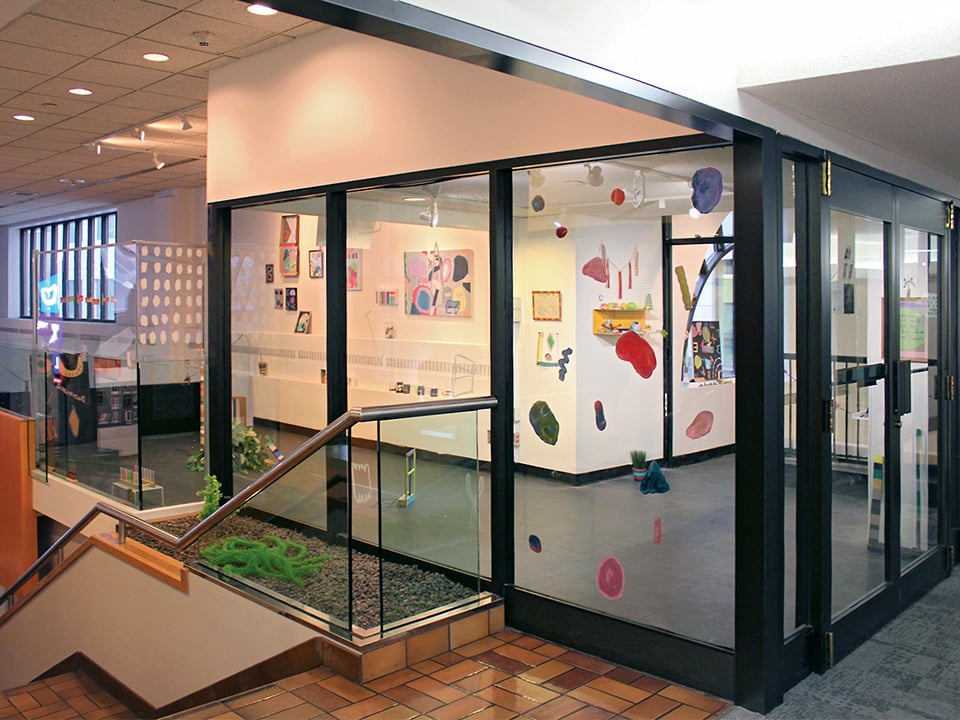 Lose yourself in our largest gallery space, showcasing an eclectic range of art installations and performative and sculptural works by local artists. This unique space has windows on two sides, allowing the work to be viewed from the outside looking in at any time the building is open. Entering the space and interacting with the artist and their work is welcomed when the artist is present. Exhibitions, projects, and residencies in this location will run on one- to three-month intervals.
Ledge Gallery is located on the +15 level, west of City Hall, overlooking Centre Court.
LEDGE GALLERY
Current Exhibit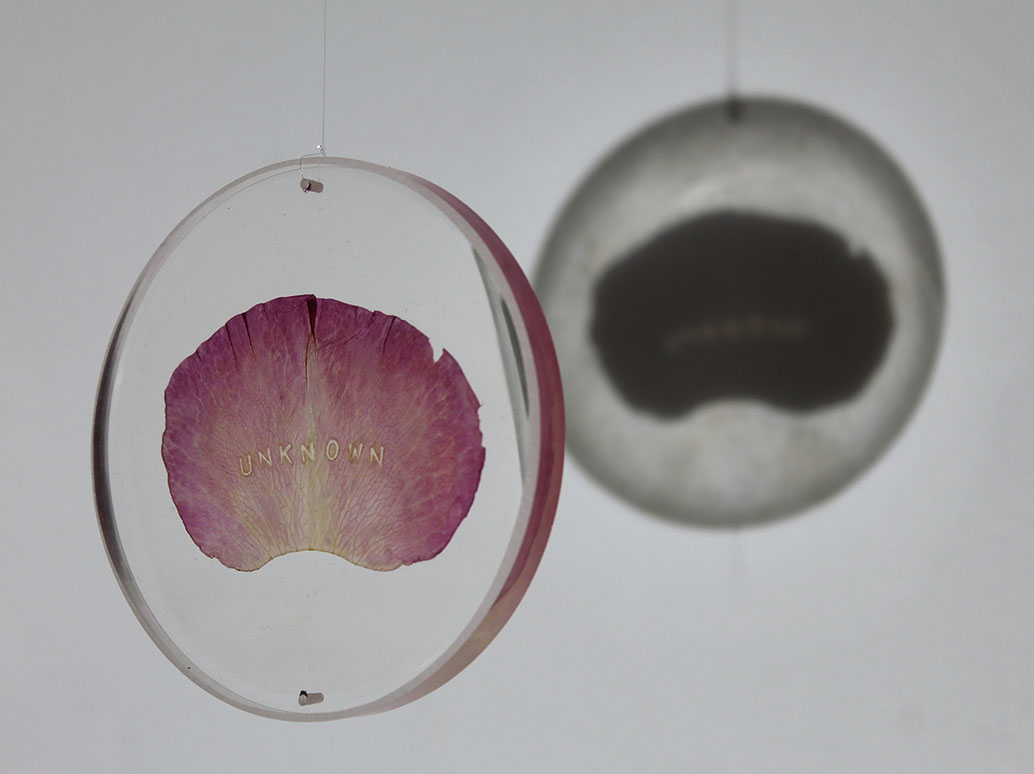 A Rose for Remembrance / Una Rosa Para Recordar
Claudia Chagoya
A Rose for Remembrance is an artistic project that consists of incised rose petals encased in resin. The objective is to name and commemorate women, girls, transgender women, and people who identified as female whose lives have been cut short due to gender violence. This project seeks to collaborate with family members and organizations who would like to share the name of a person who was a victim of femicide, a relevant date(s), and a fond memory or short story of their loved one. Participating families/individuals will receive an encapsulated petal with the name and dates of their relative or friend who was a victim of femicide.

In addition, the intention of this artwork is to become an online memorial, as well as in-person. Images of the petals and information provided by participants will be incorporated into my website in a special section created to showcase this project.
Artist Statement:
My artistic practice engages with topics such as the diverse, ingrained, misogynistic understanding of women prevalent in Mexican society, and the violence waged against them stemming from these assumptions. The most extreme outcome of this violence is Feminicide, which is the killing of women because of their gender. The term also encompasses the imbalance of the gender power structures, and the corruption and neglect from the authorities surrounding these murders. This attitude of neglect affects deeply the way victims are mourned and how families try to overcome the tragedy. This disruption of grieving processes is what my current work focuses on.