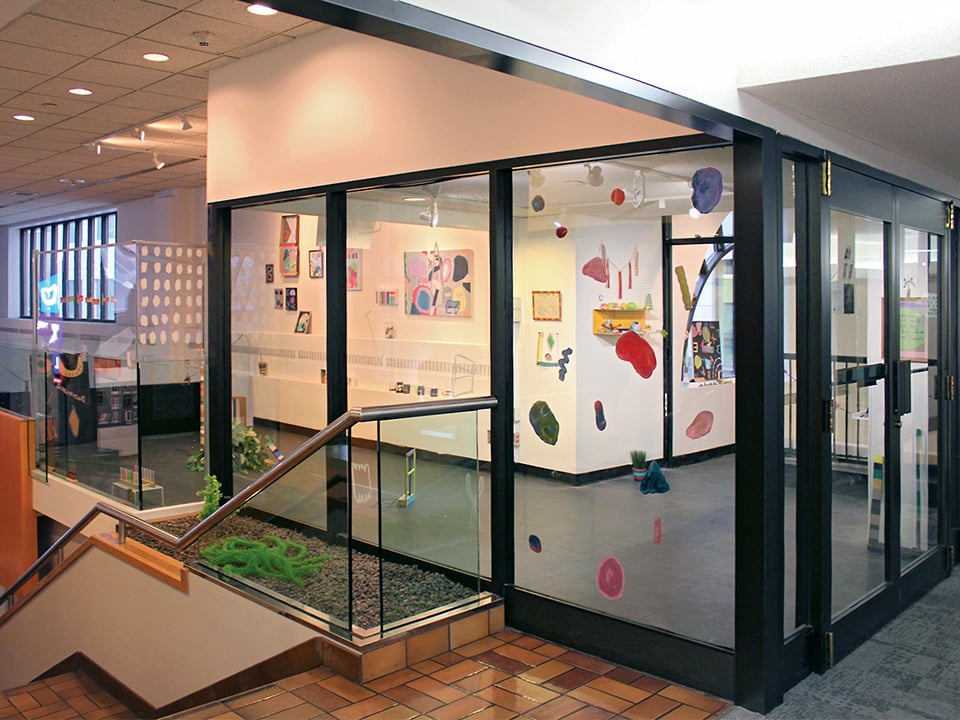 Lose yourself in our largest gallery space, showcasing an eclectic range of art installations and performative and sculptural works by local artists. This unique space has windows on two sides, allowing the work to be viewed from the outside looking in at any time the building is open. Entering the space and interacting with the artist and their work is welcomed when the artist is present. Exhibitions, projects, and residencies in this location will run on one- to three-month intervals.
Ledge Gallery is located on the +15 level, west of City Hall, overlooking Centre Court.
LEDGE GALLERY
Current Exhibit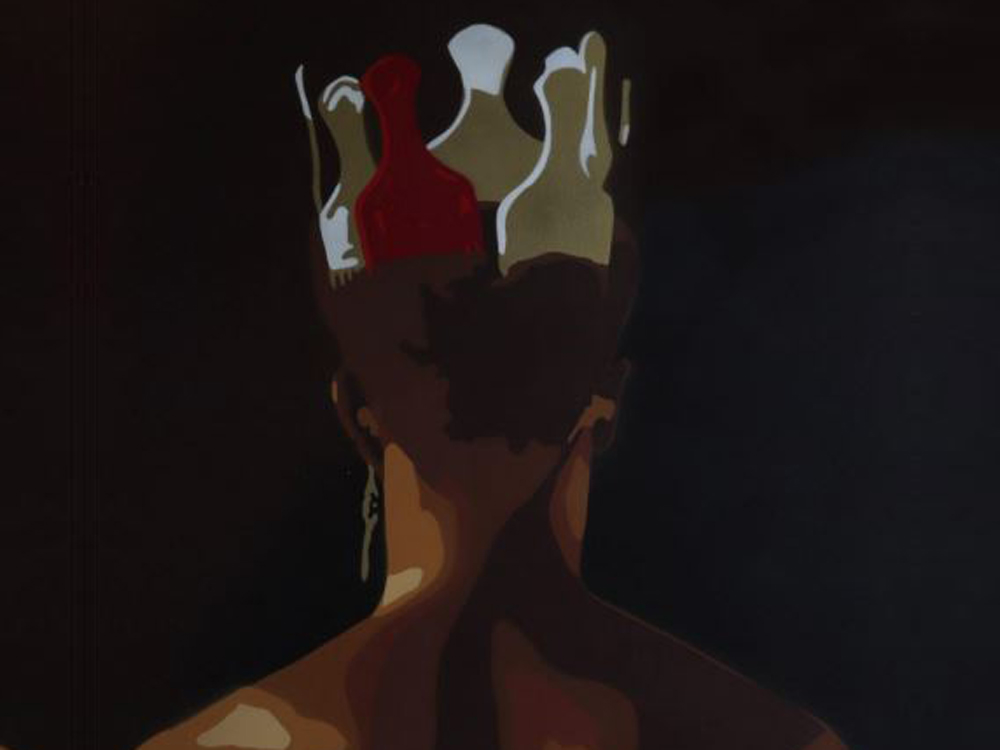 The New Gold
Anthony Russell
ARTIST STATEMENT
I believe there is something that art can teach all of us. We are all artists on the inside whether we recognize it or not, we just have to dig deep to find it. I make art to bring joy, love, and understanding to people. In a society so divided by race, sex, politics, or any other topic, I make art for those people who don't feel heard, don't feel understood, and don't feel loved. I make art to share my first love and the joy it brings to others.
In my art, I tackle topics of racial and social injustice within the melanin community. Topics such as segregation, systemic racism, prejudice and discrimination. Issues that kept black people and other minority groups in the shadows for so long. But despite all of the hardships we face as a people, I find it important to celebrate the culture, beauty, and heritage of minority groups. The resilience we can endure and the joy we can feel regardless of the odds being against us. I strive to combat the stigma and stereotypes that the melanin community faces daily and to correct the stereotypes while illustrating the fun, loving, and loyal people who are so negatively impacted by social and mainstream media.
I primarily use handmade stencils and spray paint to create my works of art but I don't limit myself to just these mediums. I use a variety of mixed media such as collages and found objects to capture the viewer's attention and to draw them into the message I convey. I draw inspiration from artists such as Kehinde Wiley, Shepard Fairey, Banksy, and Barkley Hendricks contextually and stylistically to help guide my creative practice. As well as current events and the community and people around me as it plays a substantial part in what I do.
The goal of my art is to educate people about social issues and also give back to my community through the arts. Everyone is an artist inside, everyone was once a child. The problem is, that we grow up forgetting and losing our creativity and love for others. When we were children it was no issue to play with other random kids, to have joy just because, to tell people how we felt. We can fix that, by digging deep, by remembering. I believe we can change the current condition through creation.