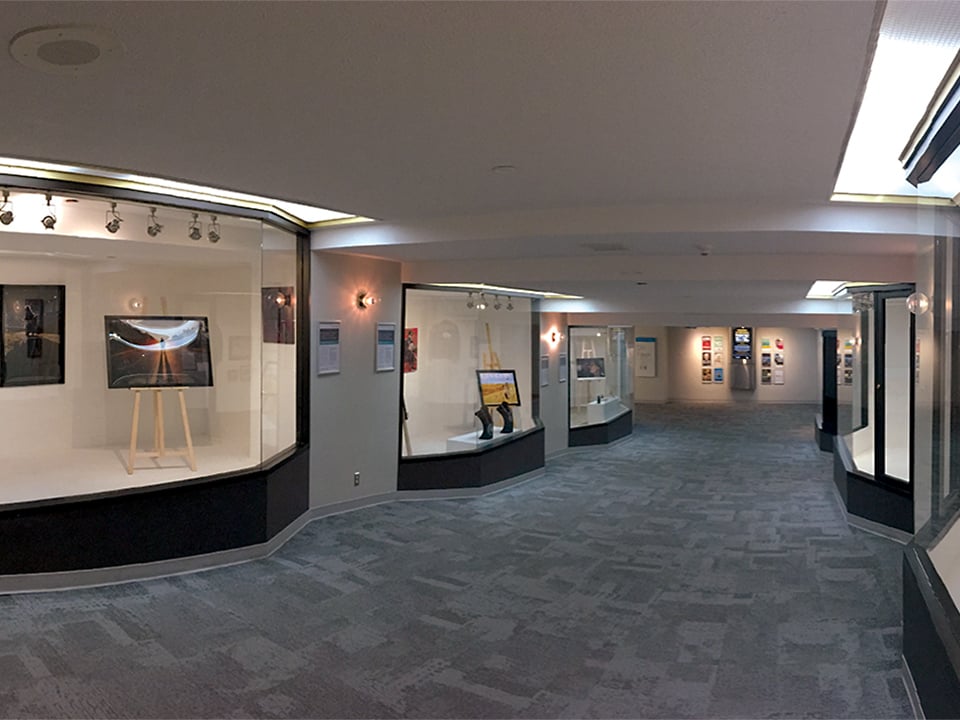 These eight galleries provide unique exhibition opportunities for community-driven exhibitions, and feature the work of emerging artists and curators. Located on the west end of the +15 walkway between City Hall and the Glenbow Museum, the +15 Galleries are always open and always free.
+15 GALLERIES
Current Exhibition
I Speak Art II
EXHIBITION STATEMENT
The Immigrant Council for Arts Innovation (ICAI) is proud to introduce ten visual artists that are newcomers to both the arts community and Canada. This exhibition is awarded to graduates of ICAI's Immigrant Artist Mentorship Program (IAMP), a year-long program that connects the top ten immigrant artists in Calgary, as chosen by a jury of experts and immigrant artists, to established artists and mentors. The artists, from all over the world, share their perspectives as immigrants and their self-expressions as artists in this powerful new exhibition.
I Speak Art II features the work from recently graduated IAMP Artists, Diane Din Ebongue, Honey Jalai, Hesam Ohadi , Kay Heo, Lia Pereira, Margarita (Rita) Rebetskaya, Patricia Peixoto, Mario Obeid, Yu Chen and Zaria Rajha.
ORGANIZATION STATEMENT
The Immigrant Council for Arts Innovation (ICAI) is an arts council based in Calgary, Alberta. The council was founded in January 2019 with the expressed purpose of connecting newcomer and immigrant artists, arts administrators and culture workers to the existing arts community in Calgary.

ICAI actively encourages diversity of expression and culture through the creation of a safe and welcoming community where newcomer and immigrant art workers feel confident to share their work and distinct cultural identities.