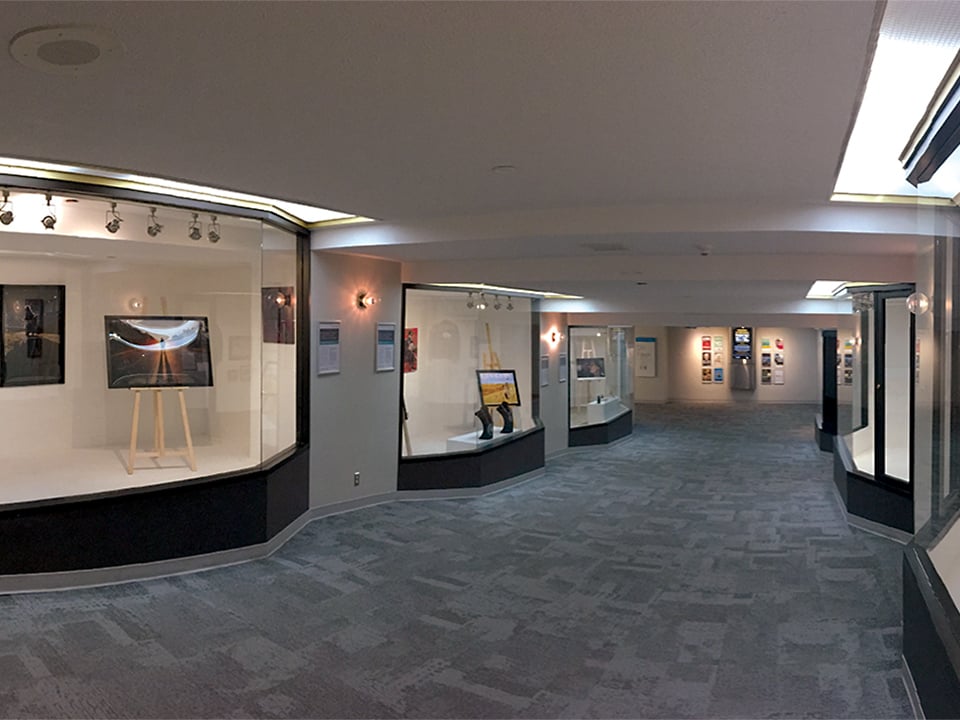 These eight galleries provide unique exhibition opportunities for community-driven exhibitions, and feature the work of emerging artists and curators. Located on the west end of the +15 walkway between City Hall and the Glenbow Museum, the +15 Galleries are always open and always free.
+15 GALLERIES
Current Exhibit
I Speak Art
Claudia Benavente, Ligaya Domingo, Zahra Entezarmahdi, Gooda, Sahar Hakimi, Joey Qi, Macarena Rudiaz, Anil Yadav
The Immigrant Council for Arts Innovation (ICAI) is proud to introduce five visual artists that are newcomers to both the arts community and Canada. This exhibition is awarded to graduates of ICAI's Immigrant Artist Mentorship Program (IAMP), a year-long program that connects the top ten immigrant artists in Calgary, as chosen by a jury of experts and immigrant artists, to established artists and mentors. The artists, from all over the world, share their perspectives as immigrants and their self-expressions as artists in this powerful new exhibition.

In celebration of mentorship in the arts, I Speak Art also welcomes additional works from newcomer immigrant artists who are emerging from their dedicated mentorship initiatives which were lead both independently and through Arts Commons.
Image: in search of by Gooda