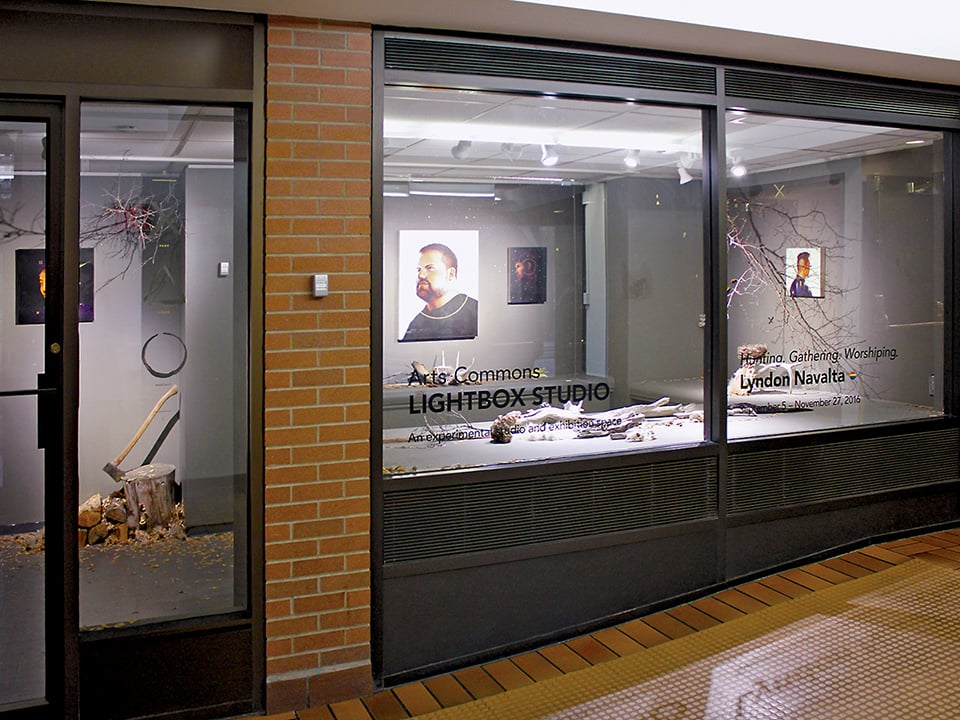 Open your mind to one-of-a-kind, experimental, studio-based projects and artist exhibitions in the Lightbox Studio. Specifically for artists, designers, writers, and cultural producers, Lightbox Studio allows artists to exhibit works in progress, explore ideas that are in the middle stages of development, and generate dialogue with their audiences about their work, through an artist-in-residence format. Residencies in this location run on one- to three-month intervals.
Located on the main level of Arts Commons, beside the Martha Cohen Theatre.
LIGHTBOX STUDIO
Current Exhibit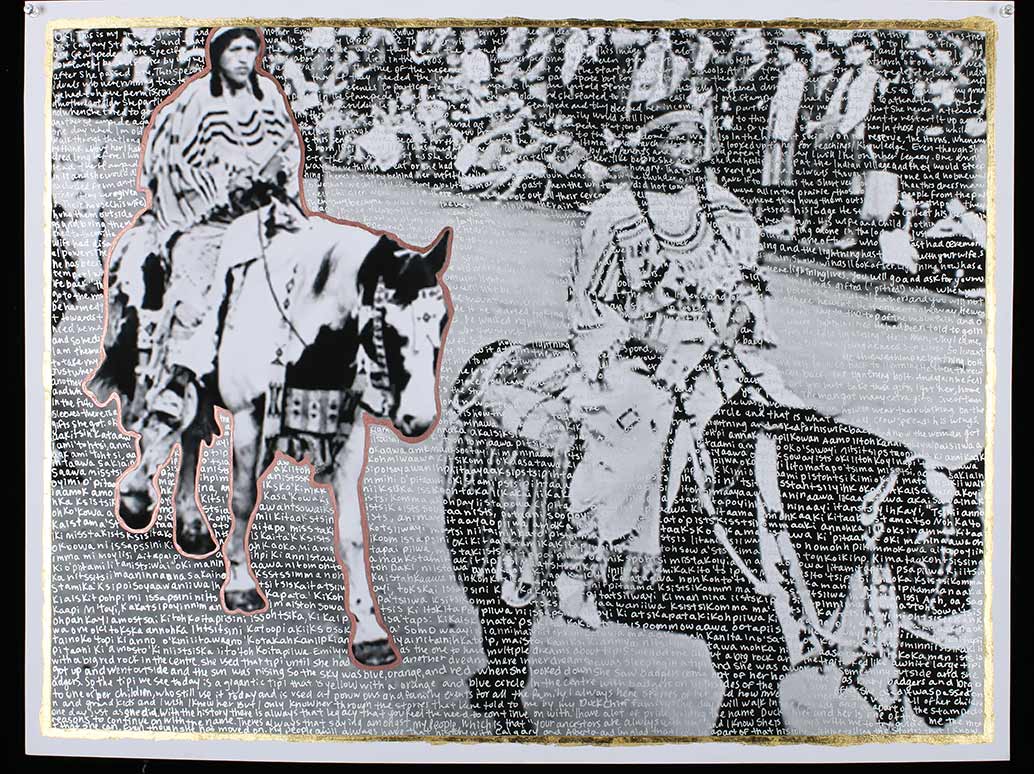 Tsa Nitaakanistoonowawa?
Sikapinakii
Currently the ways in which my artistic practice is changing, i have directed my attention to the importance of self. Since COVID-19 has swept through our world, i have had time to self reflect on who i am as a person and more specifically, who i am as an indigenous person. I am a two-spirited individual that takes hold of both femininity and masculinity. In this project i am painting/drawing myself in hopes that i can further open who i am as a two-spirited individual. I want to know if the viewer is peering into my portraits or if i am looking into theirs. The idea of; are you looking at the artwork or is the artwork looking at you? The Blackfoot word of "Tsa Nitaakanistoonowawa?" means "how will I recognize them?" combining the question, femininity, and masculinity. I would hope that this project can be an on-going topic that i will continue to search in my personal life.
Artist Statement:
Sikapinakii is a two-spirited artist from the Siksika First Nation. They are currently attending the University of Calgary to study for a Master's of Fine Arts in drawing. They use a variety of mixed mediums to tell the stories of their identity, Indigenous experiences, culture, language and stories told. Their overall practice aims to educate the non-Indigenous about the Blackfoot people in hopes that it will create a comfortable setting for all. This is crucial as a young Indigenous person as they have an ingrained purpose to tell their story and the stories of their people.