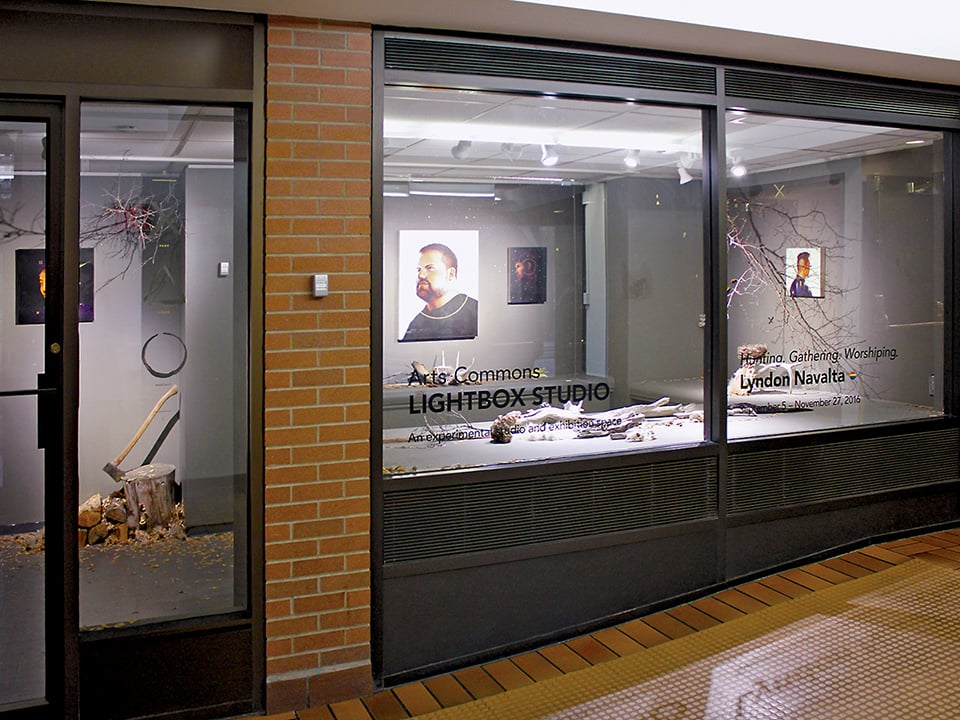 Open your mind to one-of-a-kind, experimental, studio-based projects and artist exhibitions in the Lightbox Studio. Specifically for artists, designers, writers, and cultural producers, Lightbox Studio allows artists to exhibit works in progress, explore ideas that are in the middle stages of development, and generate dialogue with their audiences about their work, through an artist-in-residence format. Residencies in this location run on one- to three-month intervals.
Located on the main level of Arts Commons, beside the Martha Cohen Theatre.
LIGHTBOX STUDIO
Current Exhibit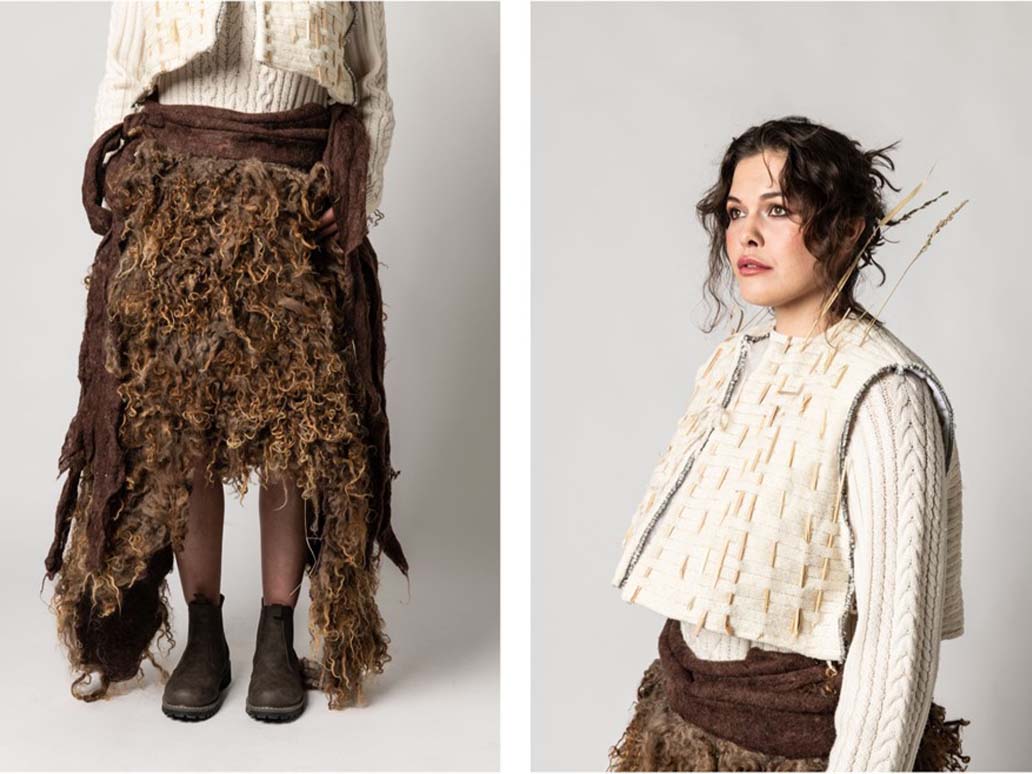 pîsâkopayowin

ᐲᓵᑯᐸᔪᐃᐧᐣ
Morgan
Possberg
ARTIST STATEMENT
Morgan creates imaginative, illustrative objects that fill the gaps in the Indigenous narratives; they are not an absolute truth but one possible narrative among many; a way to connect with the past through layers of abstraction, with no right or wrong answer. They focus on creating objects which have agency and are a part of an Indigenous based worldview and oral history. What matters is not whether the objects accurately recreate the lost past, but rather to capture an inner truth and a possible alternative reality of the object through a modern interpretation. In a sense, creating new culture from a series of "what-ifs" and new stories/lore.
Morgan uses primarily local, sustainable materials, and explores technique intensive processes to create new aesthetics and novel craft techniques to achieve new conceptual possibilities. Through this research and exploration process, Morgan aims to connect with elders and other Indigenous creatives in an effort to glue together the fractured traditional Indigenous craft lineages and create new connections.
ARTIST BIOGRAPHY
Morgan Possberg grew up in Calgary, Alberta and spent parts of their childhood in Shediac, New Brunswick. They received a Bachelor of Fine Arts Degree with a focus in Textiles / Fashion from NSCAD University in Halifax in 2019, and
subsequently attended the University of Calgary for a Master of Architecture Degree. They are a mixed Cree-Metis-French Two-spirit person who has been adopted into a white family. Their Indigenous / metis lineage is through their father, who comes from metis region 7 in Ontario, their family name is Denne.
Morgan has most recently been commissioned by the Calgary Public library as a part of their Indigenous Placemaking Initiative to create a collaborative large scale artwork for their permanent collection, with the goal of bringing in all the different Indigenous Nations in Treaty 7 to contribute beaded parts to the whole. In March 2022, Morgan was a part of the Indigenous Haute Couture residency at the Banff Centre where they created a high end one-of-a-kind couture garment reflective of a modern Indigenous worldview with novel material processes. They have also recently created a series of digital gathering spaces for Equinox Vigil and places for hybrid connection-making and emotion processing for TALON / RPI.