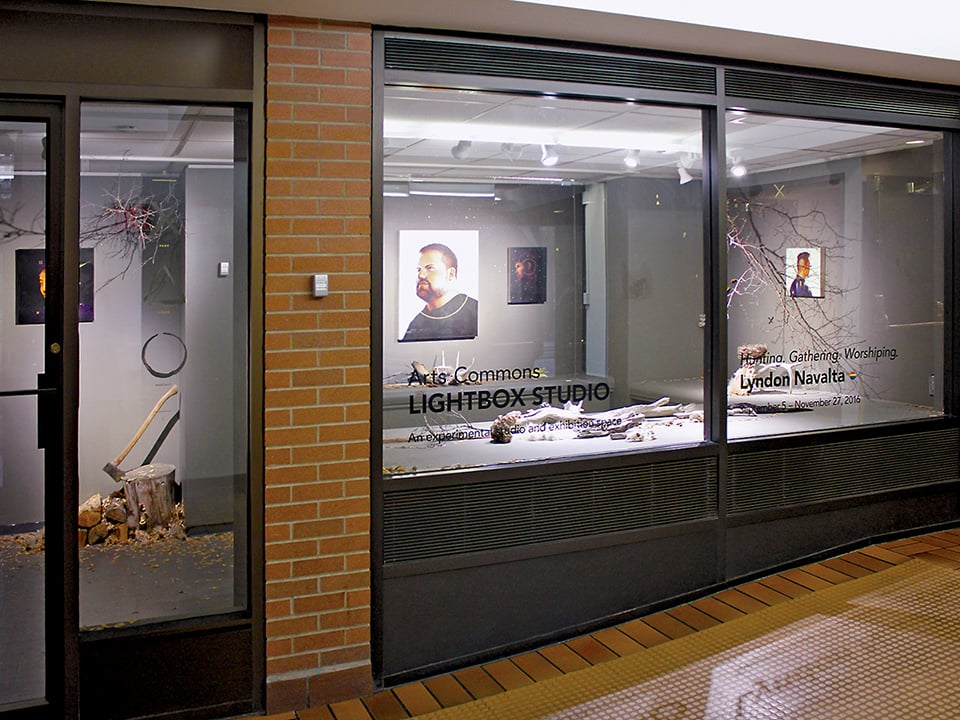 Open your mind to one-of-a-kind, experimental, studio-based projects and artist exhibitions in the Lightbox Studio. Specifically for artists, designers, writers, and cultural producers, Lightbox Studio allows artists to exhibit works in progress, explore ideas that are in the middle stages of development, and generate dialogue with their audiences about their work, through an artist-in-residence format. Residencies in this location run on one- to three-month intervals.
Located on the main level of Arts Commons, beside the Martha Cohen Theatre.
LIGHTBOX STUDIO
Current Exhibit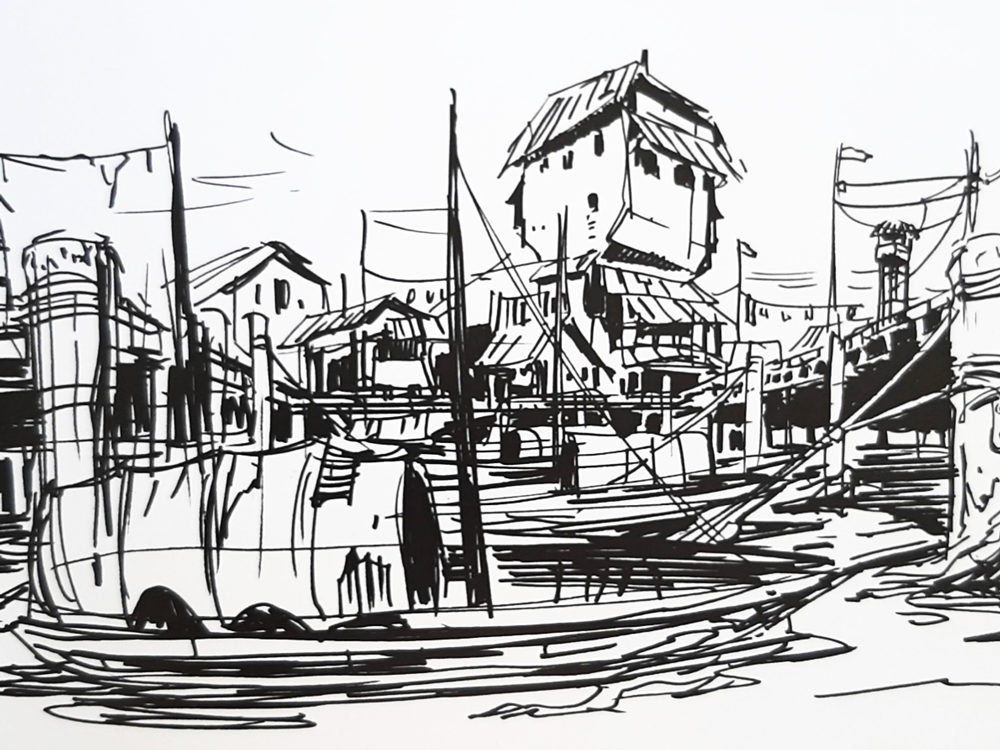 AKLAS
Book One | An Exploration of FilipinX Futurism
Harvey Nichol

ARTIST STATEMENT
AKLAS is an upcoming FilipinX Canadian graphic novel set in the class-divided world of Mega Manila in 2048. The novel takes a fresh perspective on FilipinX futurism, climate change, and the consequences of government corruption by subverting the techno-orientalist tropes that typically dominate the Cyberpunk genre.
The exhibition will showcase a collection of artworks created by the producer, Harvey Nichol, that include paintings and sculptures which reflect the themes explored in the novel. In addition, the exhibition will also feature pieces by other artists, such as Nheil Cayetano, who serves as the head concept artist for the project.
The AKLAS exhibition aims to offer visitors a chance to see the development of an immersive experience that explores the world of AKLAS through a variety of mediums. The exhibition will feature the current development of the project, including concept art and documentaries filmed during the pre-development phase. Additionally, the exhibition will showcase real-world stories that inspired the novel through various audio/visual mediums.
ARTIST BIOGRAPHY
Harvey Nichol (he/him) was born in the Tondo District, Metro Manila, and is currently a Calgary based artist. His work embodies elements of various art movements such as neo-expressionism, social-realism, and street art. Harvey dabbles in different mediums of art-making practices such as painting, sculptures, streetwear design, and storytelling. He is inspired by his life experiences as an immigrant, becoming a homeless youth, and living through the foster system. He wants to channel this through visual autoethnography with elements inspired by his culture's folklore and today's socio-political climate.