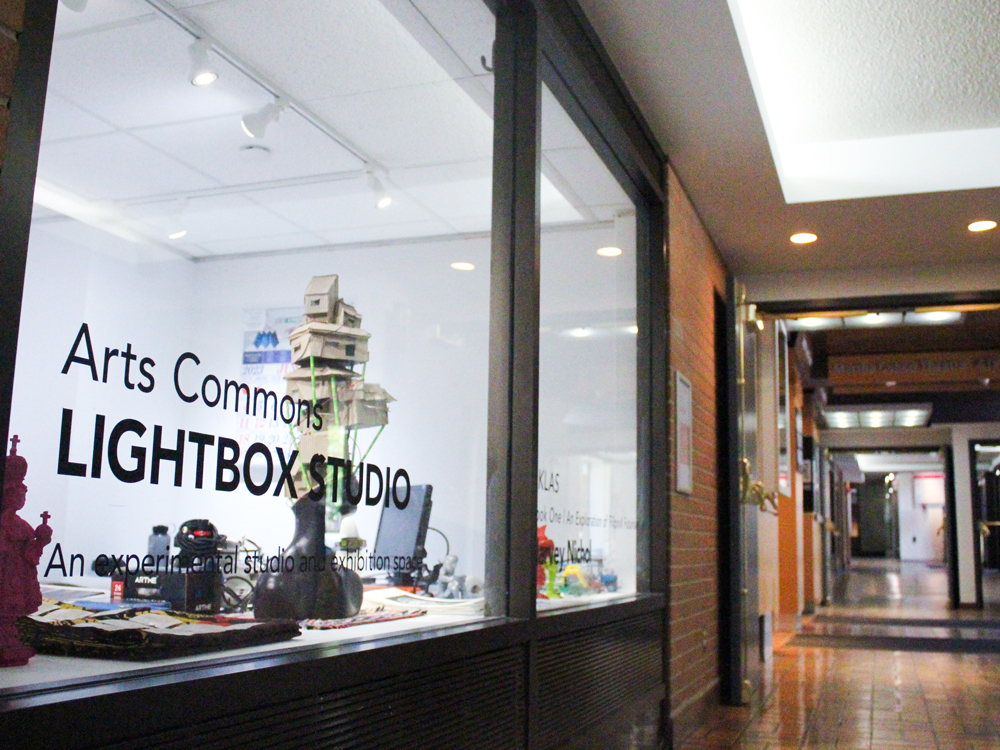 Open your mind to one-of-a-kind, experimental, studio-based projects and artist exhibitions in the Lightbox Studio. Specifically for artists, designers, writers, and cultural producers, Lightbox Studio allows artists to exhibit works in progress, explore ideas that are in the middle stages of development, and generate dialogue with their audiences about their work, through an artist-in-residence format. Residencies in this location run on one- to three-month intervals.
Located on the main level of Arts Commons, beside the Martha Cohen Theatre.
LIGHTBOX STUDIO
Current Exhibit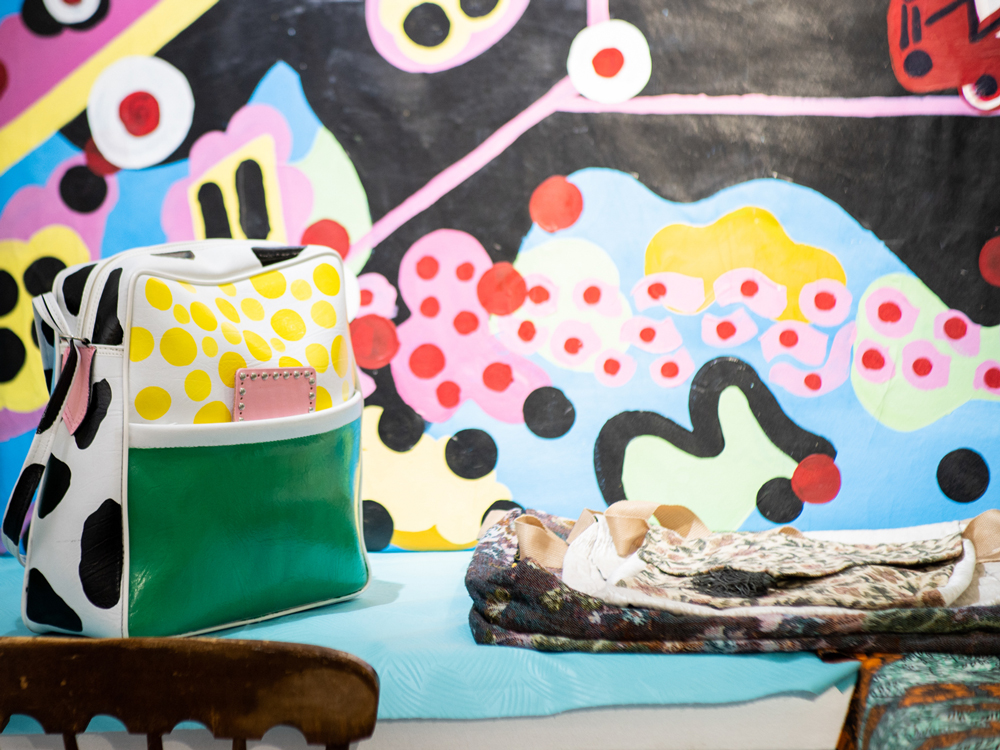 MOO
Chish

ARTIST STATEMENT
The best way to describe my practice is "spontaneous and organic using any medium available." Most of my work is intuitive, I tend to start with a concept or idea then expand on it instinctively. On occasion I'll create the piece beforehand then dissect it after it's completed. A majority of the materials I've painted on have been either found, thrifted or given to me. What's fascinating to me is art that's considered timeless. I get inspired by watching documentaries or reading books about artists that made history.
ARTIST BIOGRAPHY
Chish is a multidisciplinary artist based in Calgary, AB. His passion for art began when Chish first learned how to draw from his cousin while living at his grandmother's house in his home country Zambia. Growing up he was inspired by musicians, actors, artists, and world leaders. He started painting as a form of therapy seven years ago and it has played a massive role in his healing journey. He hopes that what he creates can do the same for others. After rediscovering his faith he plans to live a life that honours God.