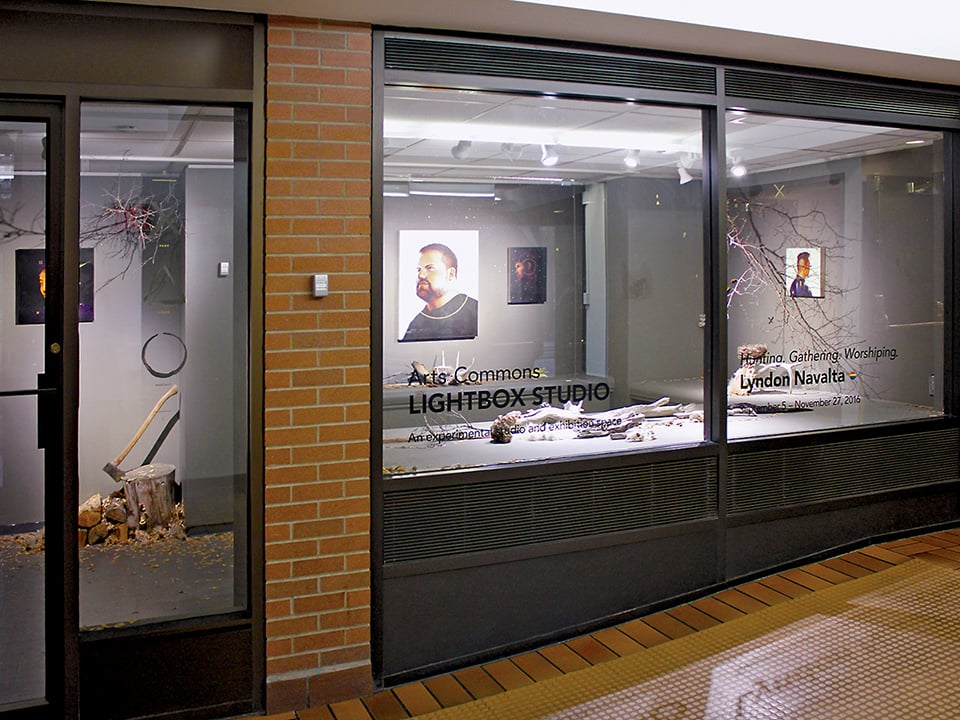 Open your mind to one-of-a-kind, experimental, studio-based projects and artist exhibitions in the Lightbox Studio. Specifically for artists, designers, writers, and cultural producers, Lightbox Studio allows artists to exhibit works in progress, explore ideas that are in the middle stages of development, and generate dialogue with their audiences about their work, through an artist-in-residence format. Residencies in this location run on one- to three-month intervals.
Located on the main level of Arts Commons, beside the Martha Cohen Theatre.
LIGHTBOX STUDIO
Current Exhibit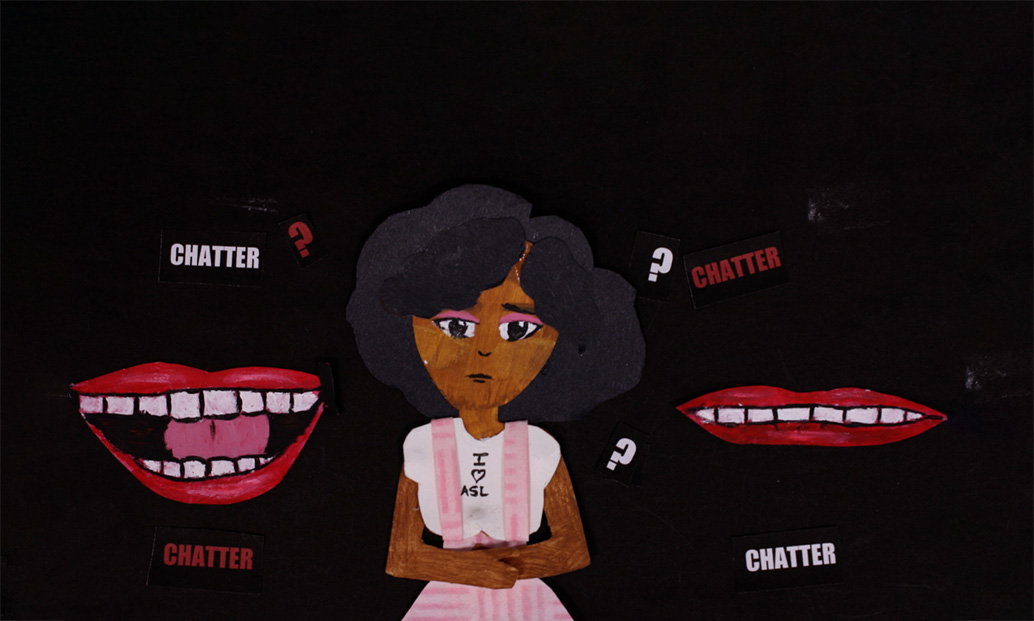 SURIVANCE: Animation Series
Ebony R. Gooden
EXHIBITION STATEMENT:
The SURVIVANCE: Animation Series is inspired by the original SURVIVANCE which is made up of various personal monologues performed by a group of Black Deaf women. Each of the monologues deals with an aspect of their intersectional experience, touchingon heavy topics about oppressions such as racism, audism, ableism, and more. A recurring theme throughout the piece is the colour of their hands as they navigate what it means to be Black, Deaf and a woman. The animation series is based on real Black Deaf women's stories to build more representations for not only the younger generation but also Black Deaf women to know that they are not alone. It allows communities from all over the world to connect and share their stories in orderto be empowered and healed.
ARTIST STATEMENT
Ebony R. Gooden (She/Any) is a freelance artist, digital media artist, and advocate based in Calgary, Alberta. She is an emerging artist, filmmaker, small-business owner, and activist. She believes it is important to create a safe space for Black, Indigenous, and People of Colour (BIPOC) Deaf artists in Calgary to grow the community.Originally from the U.S., she is active in the Calgary arts community, consulting on issues of accessibility, diversity, equity and inclusion for visible minority artists who are deaf or hard of hearing and acting as a consultant for CalgaryArts Development. Her unique voice has intersectionality layers, which allows her to bridge the gap between various communities, creating avenues for empathy and understanding.Ebony has participated in the CSIF and Story hive program, Community Stories, to create a short documentary among many other projects in her portfolio. She is also being supported by Alberta Foundations of Art and Canada Council of Arts in her creation of a short animation called Miscommunication in Our Language.