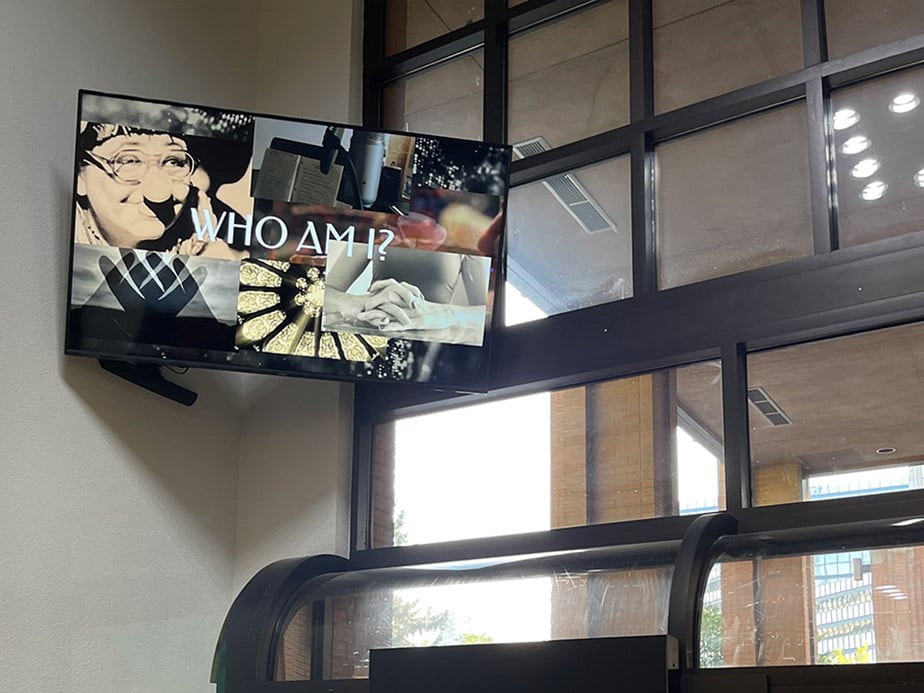 Occasionally eccentric and always thought-provoking, Broadcast Lab showcases new experimental films while sharing stories, ideas, and connections about Canadian identity and is one of the only permanent exhibition spaces for film and media in Western Canada. See film, video art, animations, and short documentaries, on three media monitors throughout Arts Commons. Through a curatorial selection process, Broadcast Lab programs up to 24 local and national media artists annually in exciting micro-cinema exhibitions running three months in duration.
Are you a media artist?
Arts Commons invites media artists to submit their short films, animations, video art, media art, and short documentaries. Visit our Calls for Submissions page for more information.
BROADCAST LAB
Current Exhibit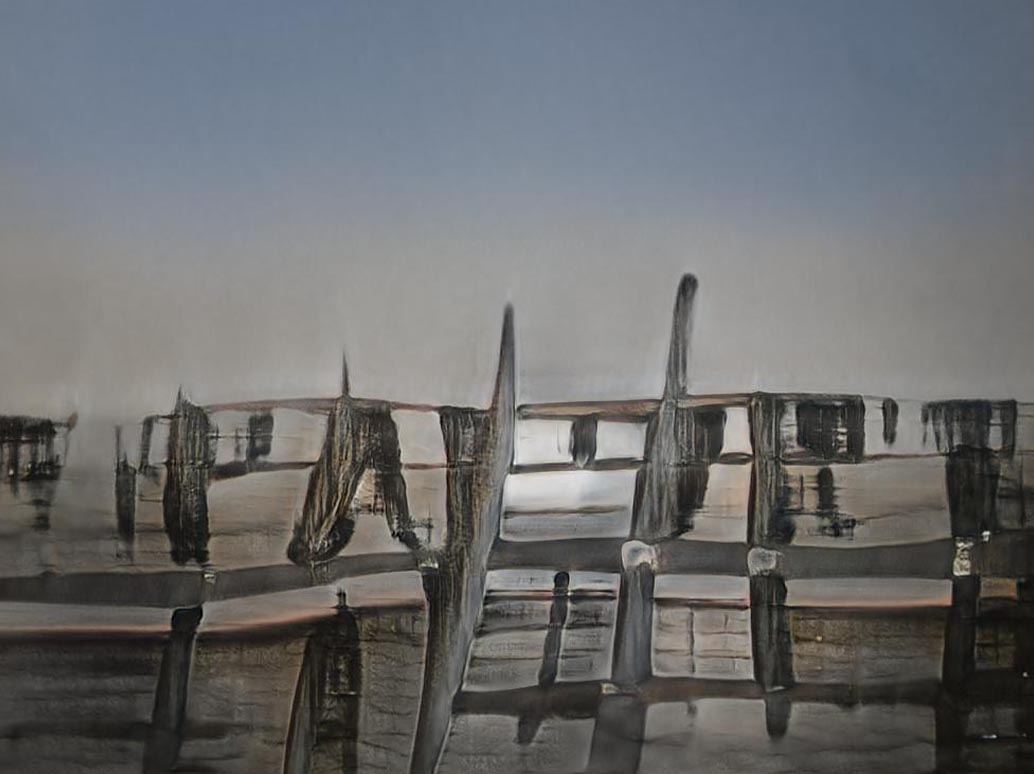 Blue Line
Oseremen Irete

EXHIBITION STATEMENT
Blue Line is a song I wrote about living on the other side of the country and missing someone a lot. The accompanying video captures that feeling by blending documentary photography with Artificial Intelligence to create a visual that feels like an ever fading photograph. Always, just, slipping past your mind's grasp. The source materials for the visual are 500 photographs of my partner and various locations assembled by machine learning. Watch the Full Broadcast here.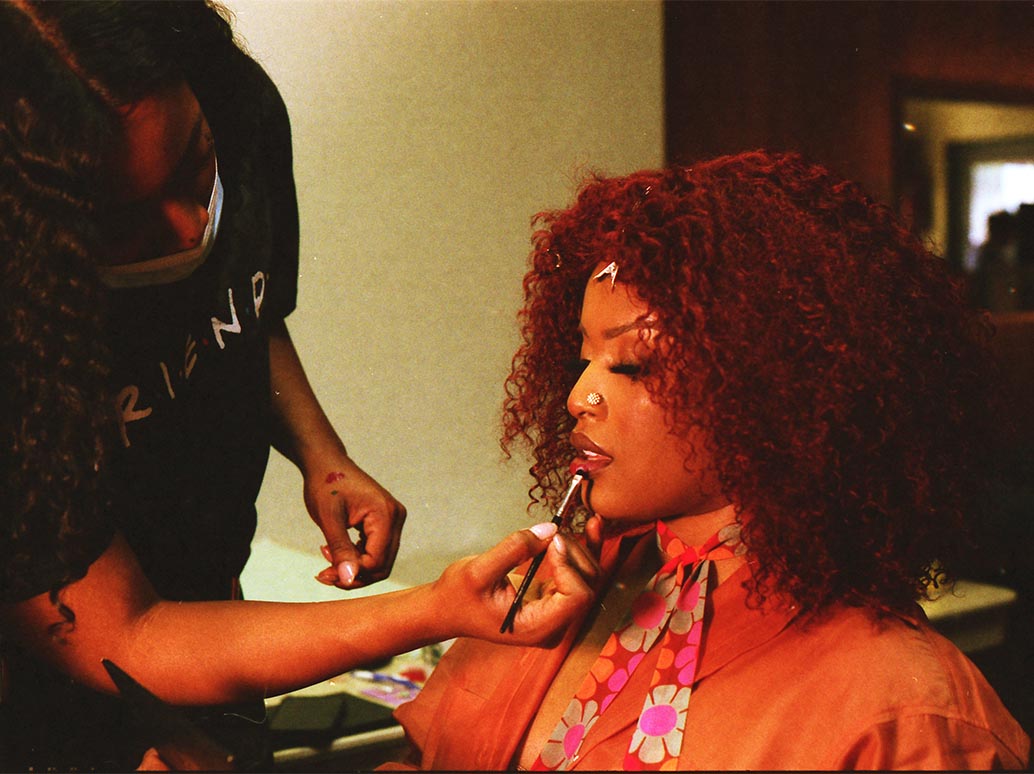 No Comfort Zone
Uyemi

EXHIBITION STATEMENT
This exhibition is all about stepping out of your comfort zone, whether it's in your personal relationships, within yourself, your career, your job, you are doing things you've never done before which can be quite scary. I chose "Mindful" because it was the perfect visual to showcase the subject in the video being confronted with her life choices. She is shown in a messy room, drinking heavily and, in total juxtaposition, we see her higher self on the screen reminding her of her worth and the steps to get out of that space. It also, in a way, is me stepping out of my comfort zone and for the first time shooting a music video on such a large scale, in terms of working with people I do not personally know, being the centre of attention, and working with a full crew. Even though we may do cringe-worthy things when we get uncomfortable or when we are bold, we slowly give ourselves a chance to evolve every time we choose the "no comfort zone." Watch the full Broadcast here.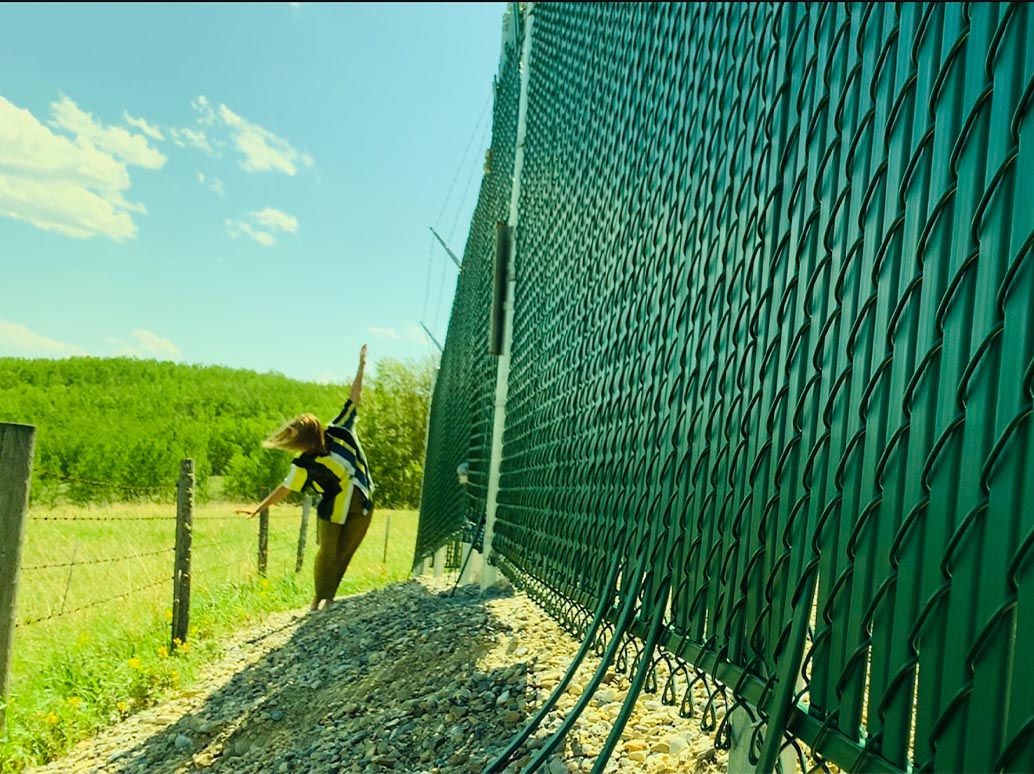 The Skin of an Octopus
Nicole Charlton Goodbrand

EXHIBITION STATEMENT
The Skin of an Octopus is an interdisciplinary work that follows the surreal story of an octopus, whose curiosity about the human world consumes their sensibility, morality, and identity, as they traverse through the land of fresh air and evergreen trees in someone else's skin. Over the past year, dancer/choreographer Nicole Charlton Goodbrand has been working in collaboration with interactive media/ projection artist Derek Demassi and architect/visual artist/writer/filmmaker Ryan Arnold to further examine the layered complexities of human behaviour and distorted personal realities. This work was created, performed and filmed by Charlton Goodbrand, with text and spoken word written and performed by Arnold. Watch the Full Broadcast here.