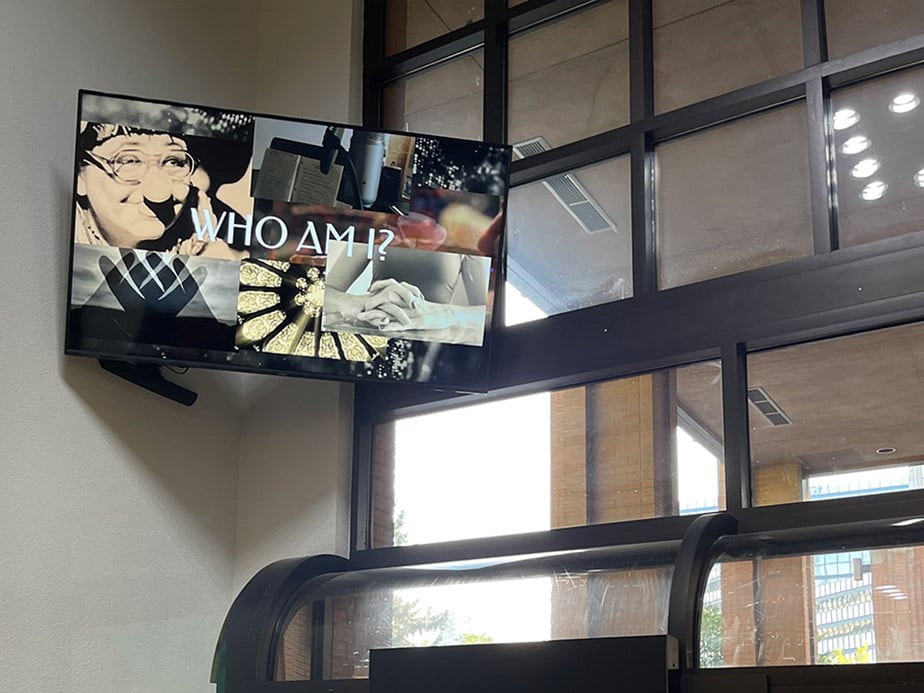 Occasionally eccentric and always thought-provoking, Broadcast Lab showcases new experimental films while sharing stories, ideas, and connections about Canadian identity and is one of the only permanent exhibition spaces for film and media in Western Canada. See film, video art, animations, and short documentaries, on three media monitors throughout Arts Commons. Through a curatorial selection process, Broadcast Lab programs up to 24 local and national media artists annually in exciting micro-cinema exhibitions running three months in duration.
Are you a media artist?
Arts Commons invites media artists to submit their short films, animations, video art, media art, and short documentaries. Visit our Calls for Submissions page for more information.
BROADCAST LAB
Current Exhibitions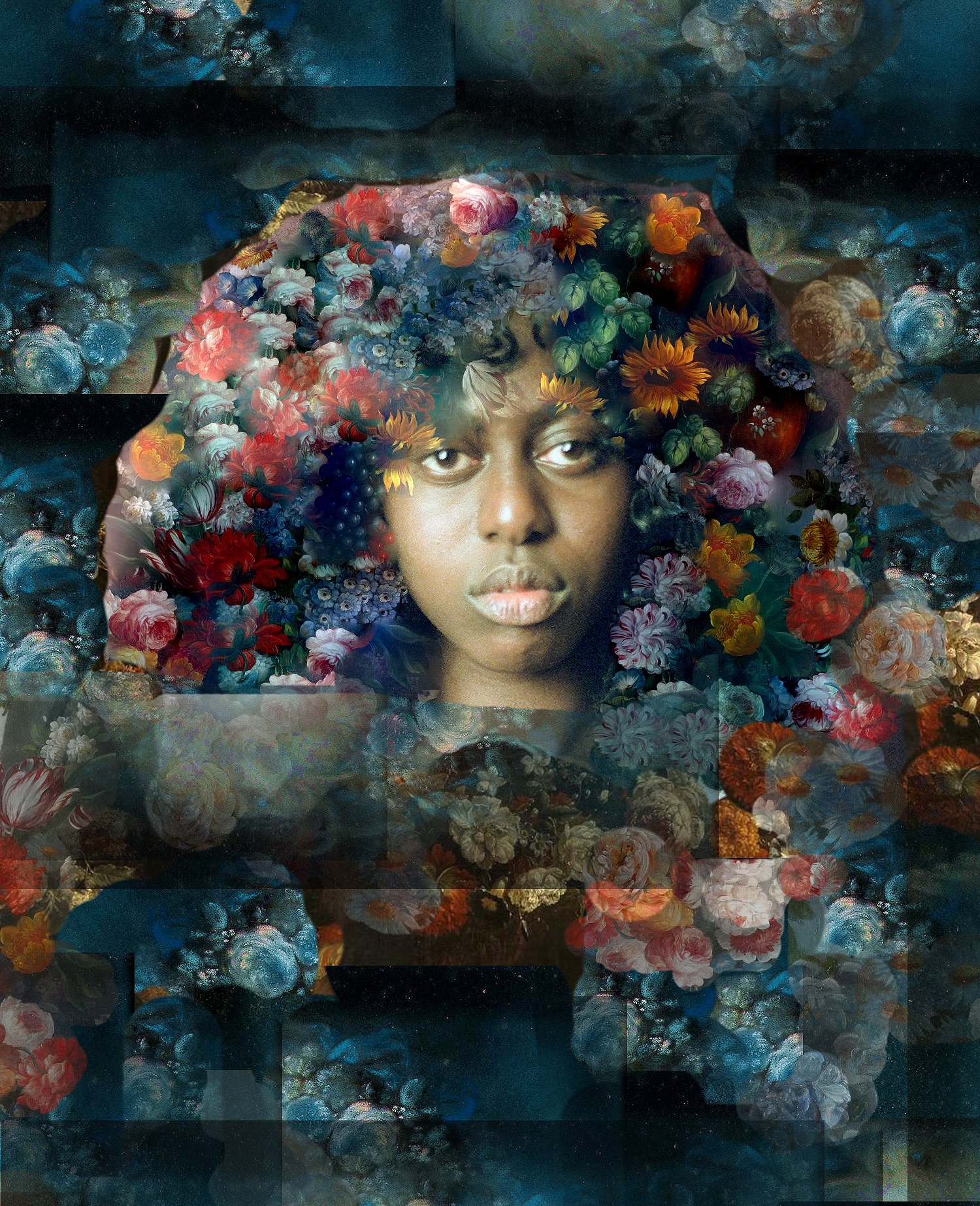 Disguise the Limit
manyeyescity

EXHIBITION STATEMENT
What brings solace? In times of grief? In sadness? Is it stepping into art for its magnificence and mystery? Or for its silent way of concealing and healing the viewer, silently? We have so many eyes to inspect the sections and millimeters, everything is tactile, but yet it has no surface. Or this eternal scrolling through images to remember our innocence, before the last sunset lifts our faltering and fragile wings. To be in places when we were young and carefree, not dragging the dark cloak of our lives and destiny. Imagine placing oneself into one poem or a drawn image with a window to a miraculous view.
This can be a magnifier of a purer love, a self love, that can see others more deeply, instead of disguising the limit of humanity. A lo-fi sentimentality.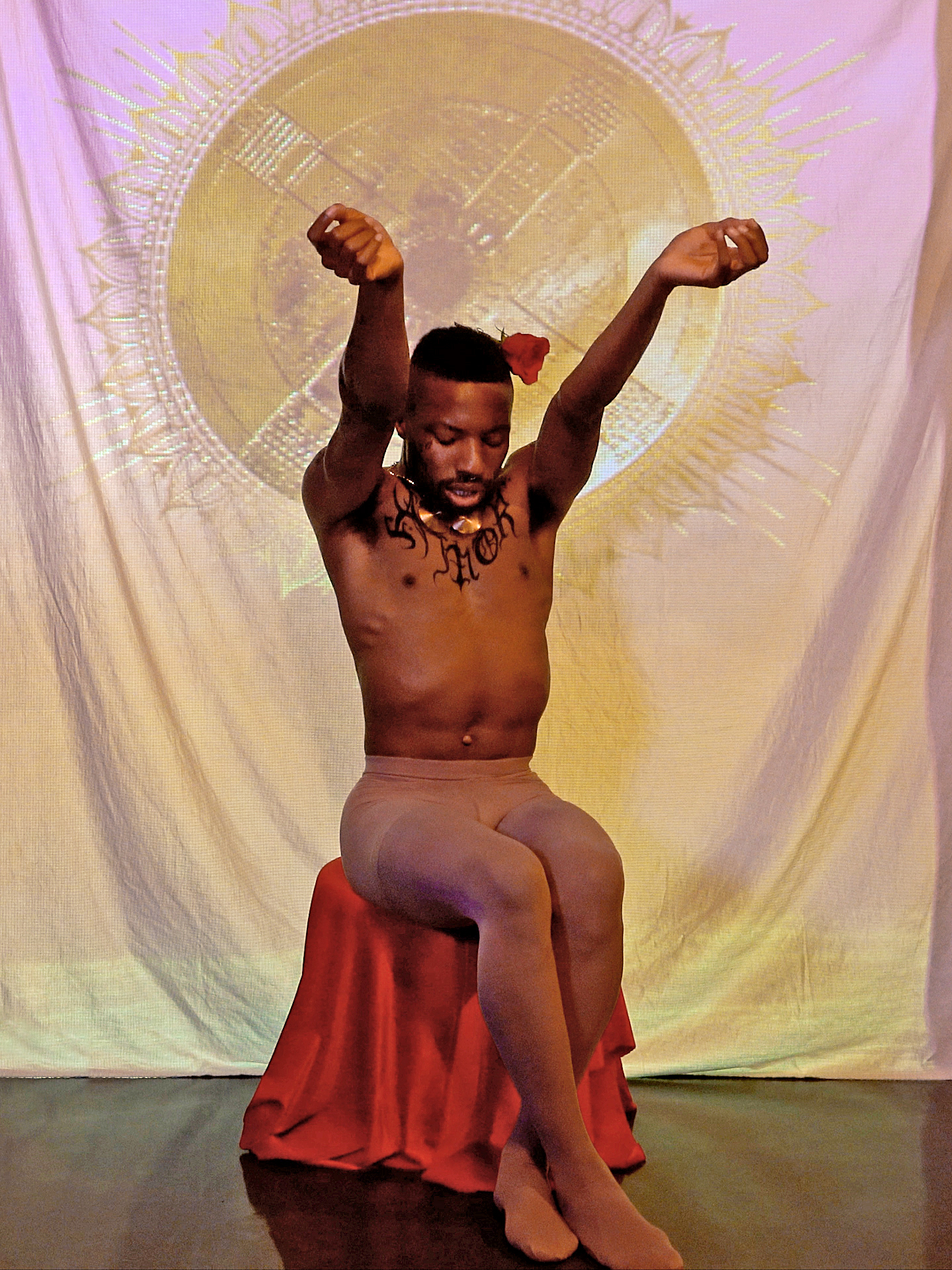 Discípulos de Amor –

Luna de Oro
Wilmer Aburto

EXHIBITION STATEMENT
This short video is inspired by photography series Discípulos de Amor.
The portraits from this collection celebrate racialized individuals and all the intersections we represent.
Discípulos de Amor photography series aims to create inclusive spaces by bringing visibility and representation to address a history of underrepresentation in media.
Through my photography, I've had the honour of collaborating with a diverse range of individuals within the gender and sexually diverse communities. This includes but not limited to LGBTQ+, HIV, and POC.
I've published three books of my photography. The vision is that this photography serves as a celebration of how truly iconic and beautiful Black and Brown bodies are.
The intention is to create an immersive space for imagining the sacredness and unlimited potential of the people represented in the portraits.
To me, nothing is more important to our collective healing than having our stories told by individuals with lived experience.
Discípulos de Amor is part of the story of the diasporic Nicaraguan that I am.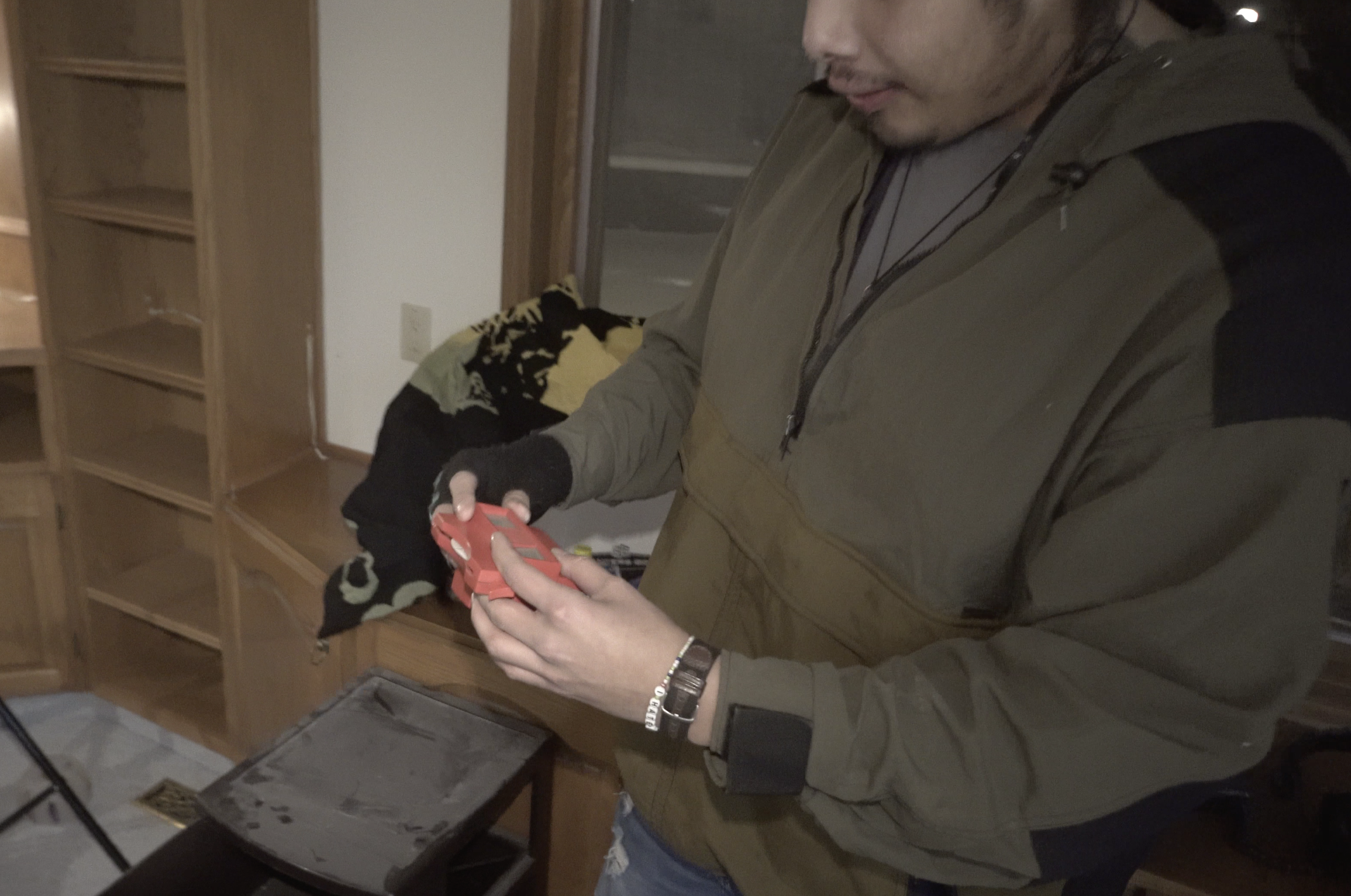 JAM SPACE


David Fyfe

EXHIBITION STATEMENT
Working with the theme of Lo-Fi Futures, I wanted to imagine what concerts will look and feel like in Virtual Reality. A magic ViewMaster is found when two musicians are clearing out their new jam space, and the device transports them into various live music venues when they look through it. They quickly discover the possibilities that VR offers when they realize they can experience the concerts from any point of view, including from behind the drumset or as the singer, singing their own song to a stadium full of fans.