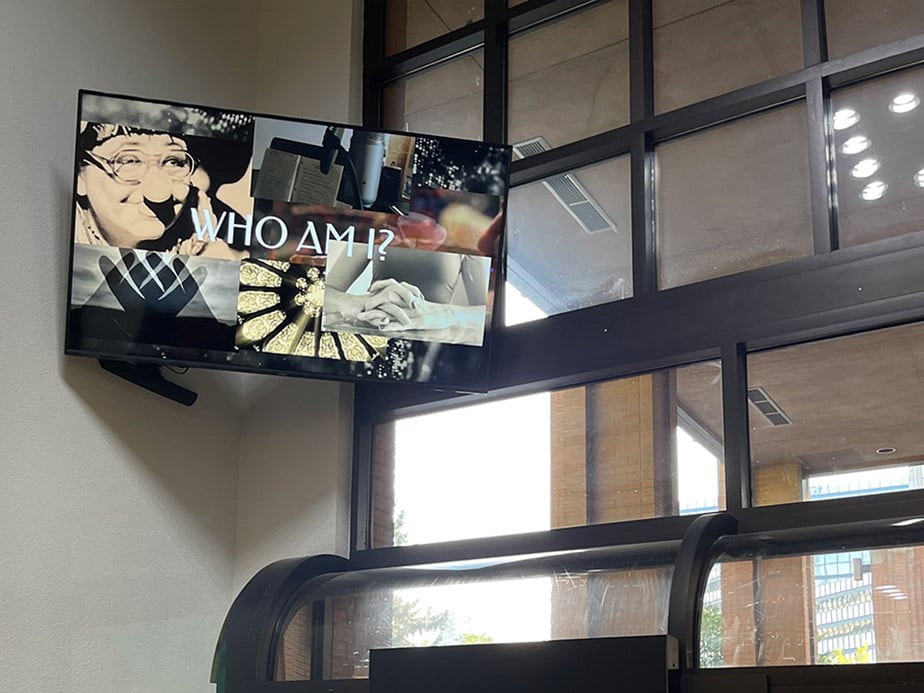 Occasionally eccentric and always thought-provoking, Broadcast Lab showcases new experimental films while sharing stories, ideas, and connections about Canadian identity and is one of the only permanent exhibition spaces for film and media in Western Canada. See film, video art, animations, and short documentaries, on three media monitors throughout Arts Commons. Through a curatorial selection process, Broadcast Lab programs up to 24 local and national media artists annually in exciting micro-cinema exhibitions running three months in duration.
Are you a media artist?
Arts Commons invites media artists to submit their short films, animations, video art, media art, and short documentaries. Visit our Calls for Submissions page for more information.
BROADCAST LAB
Current Exhibit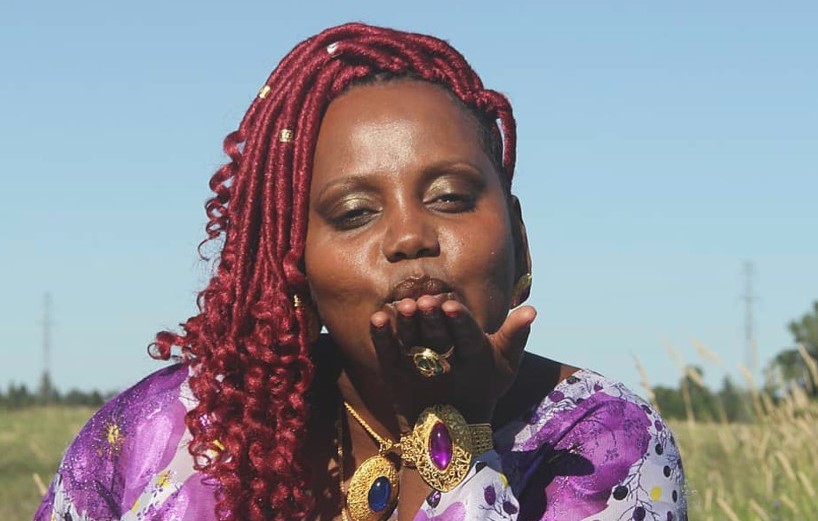 Shea
NASRA

EXHIBITION STATEMENT
Shea follows a family displaced by greed searching for a new home in a foreign place. As they explore, they stumble upon pieces of home, orbiting around one specific finding, a traditional African couch. As the poem continues the family "nests" and adorns themselves in the magical gifts of the land.

The bass, the ululation, the tall grass, and the beautiful, visibly queer and/or intergenerational cast was all meant to show the array of Blackness present in our families. Made or born into. It is the second last piece on NASRA's debut EP Salve. A project invested in Black Indigenous healing; every song or poem representing a different herb and its medicine. Shea speaks to the belief that no matter where Black/African/Indigenous peoples land, we carry our beauty, joy, resilience and magic with us, just as the shea tree has, all these generations later.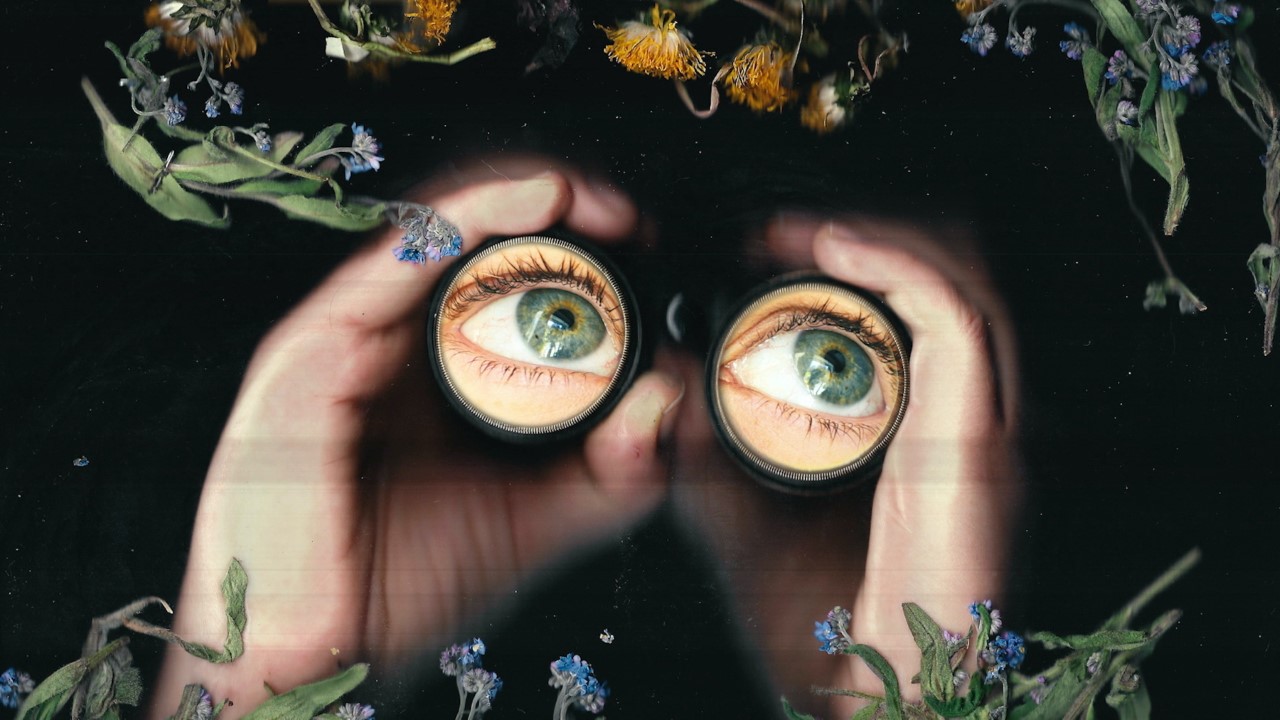 ORINTHONICS
Emilie Crewe

EXHIBITION STATEMENT
Strange things happen in isolation. The story of an elusive earthworm, a hungry thrush and a curious birdwatcher takes shape over one-thousand digital scans.

The title is a blend of "ornis" coming from the Greek word for "bird", and "thonics" (or chthonics), meaning "beneath the earth" or "subterranean."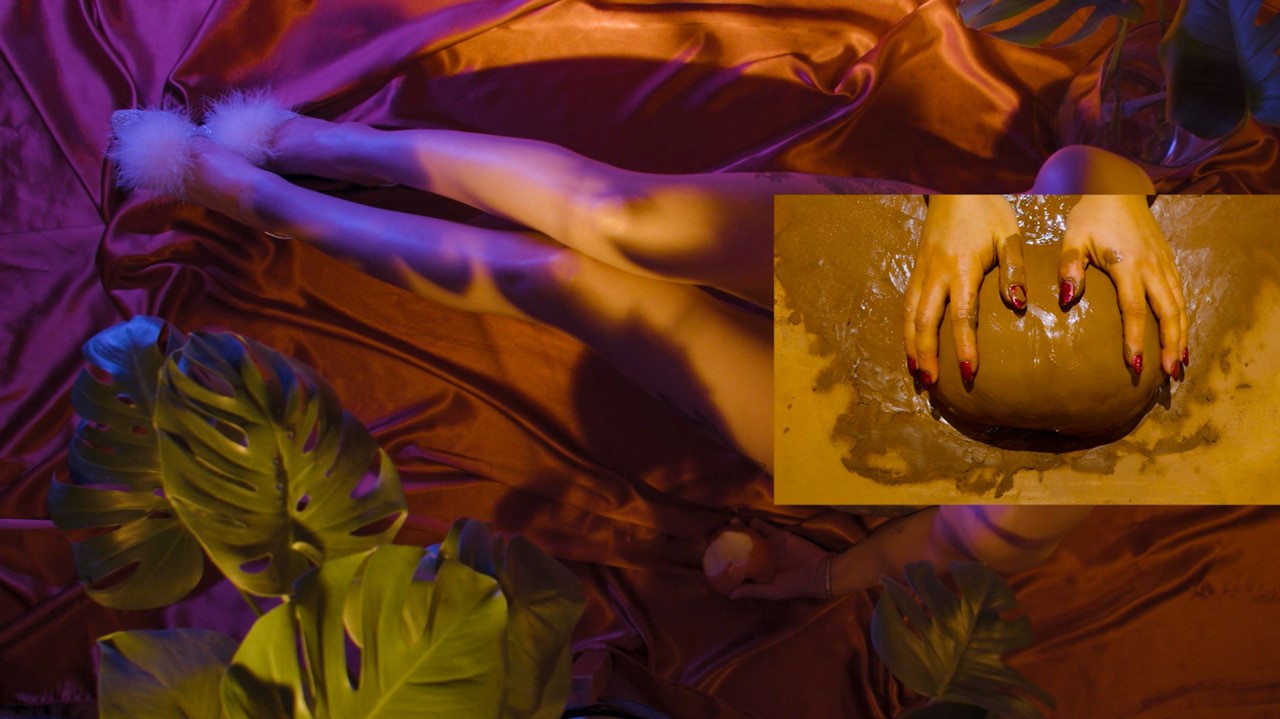 Primal Impacto
Deb Leal and Josefina Rodriguez

EXHIBITION STATEMENT
Primal Impacto, the Spanglish title from a cross-border collaboration between artists Josefina Rodriguez (Canada) and Deb Leal (United States), uses humour and pop culture to discuss control and vulnerability within the erotic. Intuitive use of performance, sound, and memory shapes commentary on self-exploration during a period void of interpersonal touch. Comic relief underlines the importance of (self) love and (self) trust; as if the supple nature of resiliency was breaking news to destructive machista ideologies so ingrained within ourselves and our social fabrics.