Support Us
Other Ways to Give
In lieu of making a direct donation or joining one of our premier membership programs, there are a variety of ways you can support Arts Commons and the arts community in Calgary.
Although Arts Commons is a charitable not-for-profit organization, we operate like a business, with fiscal responsibility, and our bottom-line matters. It is because of our rigorous, strategic, and surgical budgeting process that we are able to remain active and vibrant. Having more than one source of income protects our business, encourages growth, and deepens our relationship with our many stakeholders.
The options below are just some of the ways you can support the arts.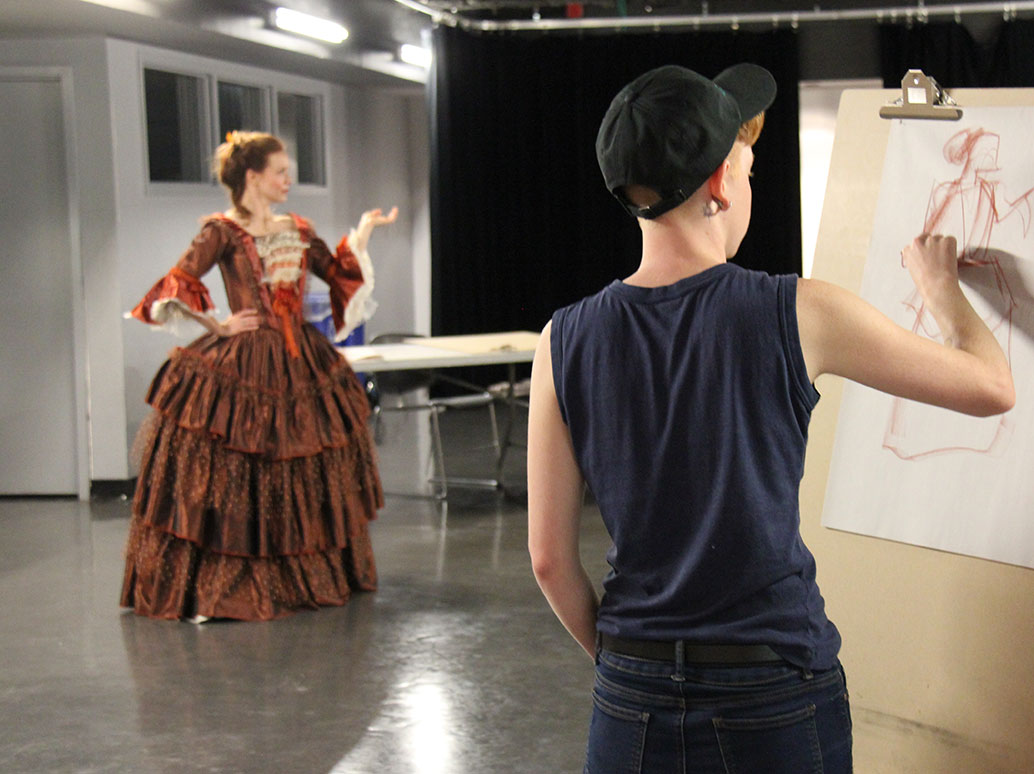 Arts Commons Endowment Fund at the Calgary Foundation
Photo Credit: Culture Days, 2016-2017 Season
The Arts Commons Endowment Fund (the Fund) supports Arts Commons' work in performance, community engagement, and learning, to foster and promote the social, economic, cultural, and intellectual life and well-being of Calgarians.
The Fund strengthens the long-term financial resiliency and sustainability of Arts Commons. Gifts received are eligible for a matching grant through the Endowment Incentives Component of the Government of Canada's Canada Cultural Investment Fund (CCIF). While gifts are held in perpetuity, a minimum of 3.5% of the value of the Fund is granted annually to support the programming priorities of Arts Commons.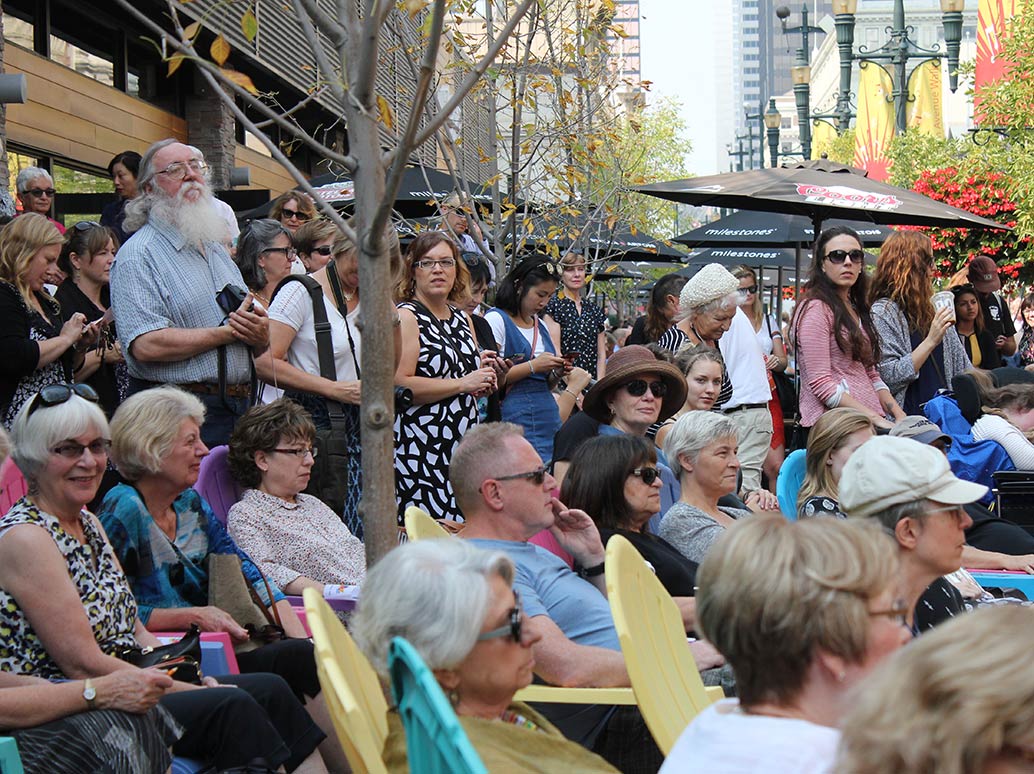 Planned Giving
Photo Credit: Honens International Piano Competition: Semifinals, 2017-2018 Season
Many people who share your passion for the arts have chosen a special way to celebrate what is so important in their lives. To continue your legacy of support and to make a personal statement of the values you embraced in life, consider leaving a gift in your Will to Arts Commons.
We recommend meeting with your lawyer or estate planner to ensure this decision is right for you and to determine whether a specific amount or percentage of your estate is most appropriate. Our legal information is listed below for their reference. Should this decision be deemed appropriate for you, instruct your lawyer to add a clause in your new Will or add a codicil to your existing Will that establishes your bequest gift for Arts Commons. Once you complete this process, we invite you to contact us and let us know so we can not only thank you, but also ensure that we understand how you want your gift used.
Your Will is a very personal document and we will always respect your privacy. We will handle your gift and your wishes with care, sensitivity, and respect. You may, at any time in the future, change your mind about including a gift to Arts Commons in your Will.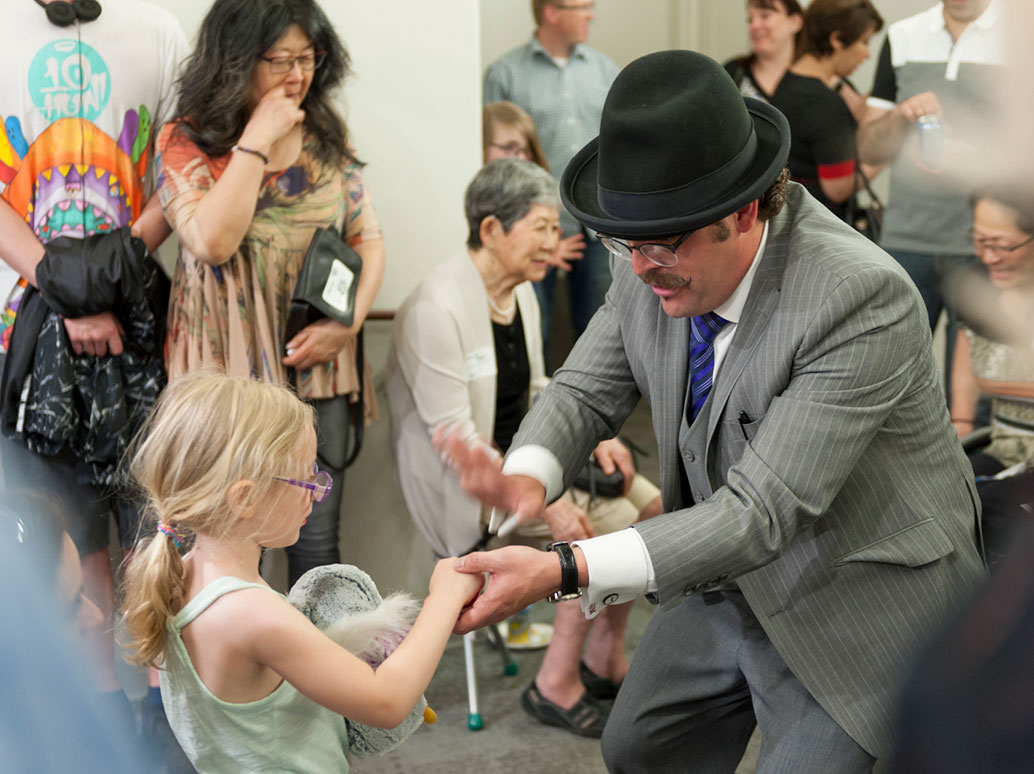 Matching Employer Gift Program
Photo Credit: Happenings 12, 2017-2018 Season, C Melanie Boisvert
Many Canadian workplaces match contributions made by their employees and retirees to charitable organizations like Arts Commons. Employers want to demonstrate that they support the causes their employees are passionate about by empowering them to donate to non-profits of their choice.
Speak with your employer to see if a matching gift program is available and increase the impact of your gift to Arts Commons by participating . You may be eligible to make a one-time or recurring donation to Arts Commons.
While each company sets its own matching gift guidelines, here are some Canadian-based companies (or companies with a large number of Canadian employees) that match employee donations:
Bank of Montreal
Bell Canada Enterprises
BP Canada Energy Group
Cenovus Energy
ConocoPhillips Canada
Gibson Energy
Gildan Activewear
Intuit
Parkland Fuel Corp.
Royal Bank of Canada
Shaw Communications
Sun Life Financial
TC Energy
Thomson Reuters
Should you wish to discuss any of these opportunities further, please contact us by email or call 403-294-7497.
Arts Commons
205 - 8 Avenue SE
Calgary, Alberta T2G 0K9
Charitable Registration No: 11882 3269 RR0001