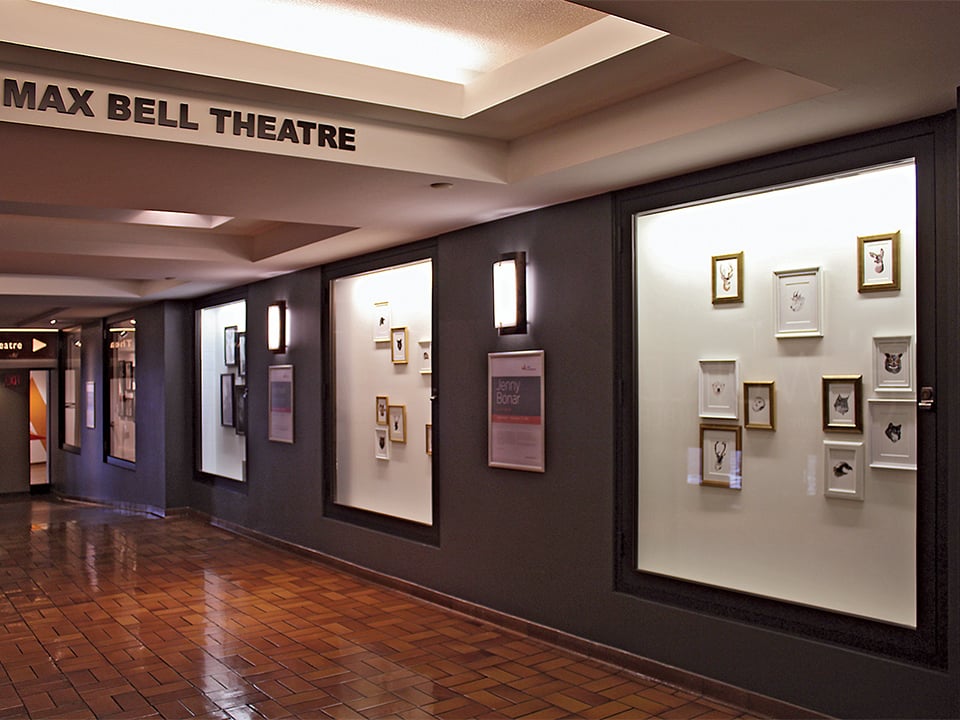 The Window Galleries encompass seven unique spaces showcasing two-dimensional and sculptural artworks by local emerging artists and art collectives. Located in the hall adjacent to the Max Bell Theatre, on the main level of Arts Commons, the Window Galleries immerse you in the arts experience from the moment you enter the building. Exhibitions in this location run on three-month intervals.
WINDOW GALLERIES
Current Exhibit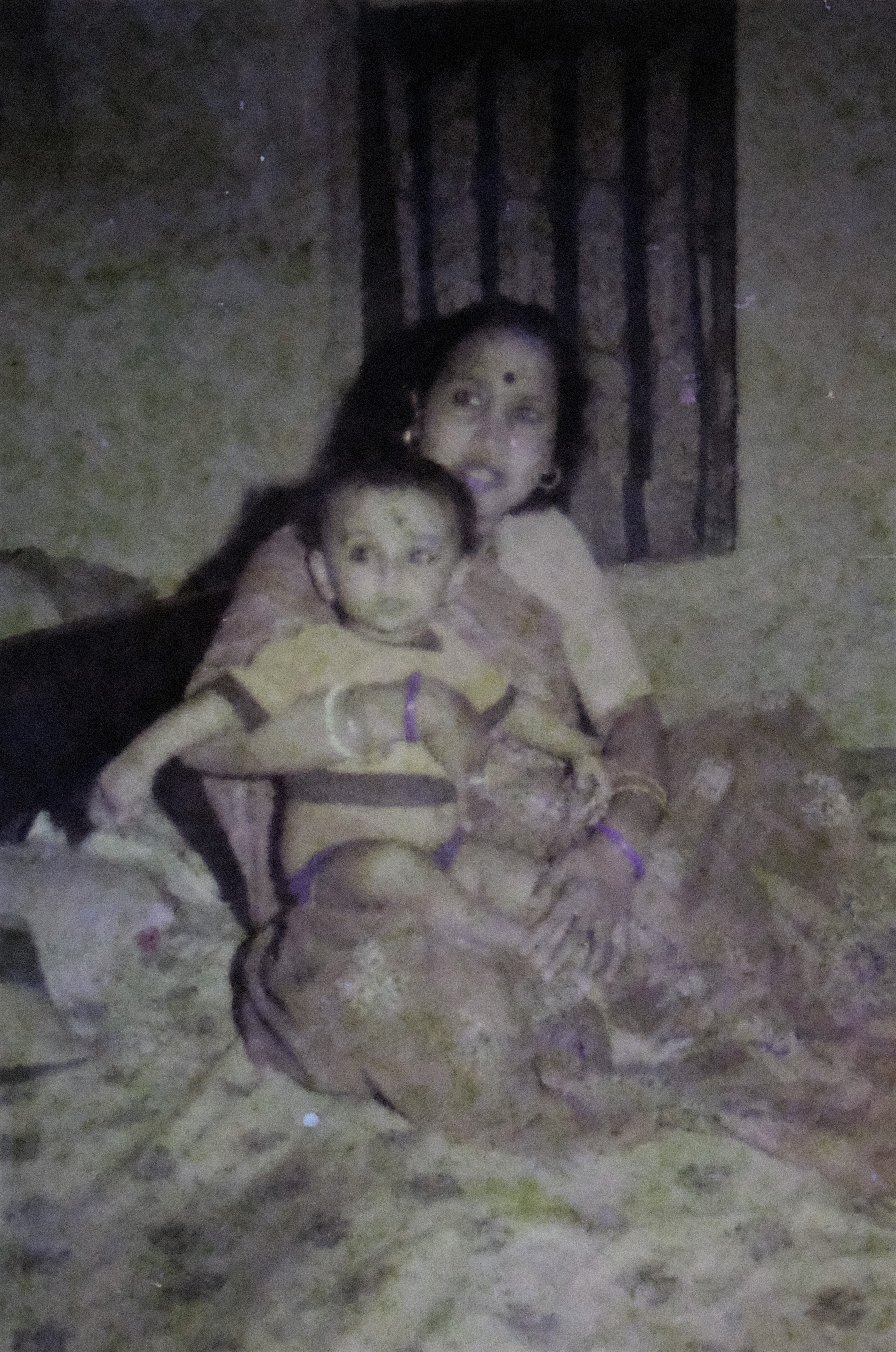 The things we carry with us
Twinkle Banerjee

EXHIBITION STATEMENT
Through my relationship with my grandmother this work is an exploration of colonization, mental health, and generational trauma.
My grandparents were displaced as children and faced a lot of adversity when the province of Bengal was partitioned and became part of two different nations, overnight. The partition resulted from the communal divide between the Hindus and the Muslims, which was strategically manufactured by the British for years before they ended their rule in India. Growing up, and for a big part of my life, my grandmother was my prime caregiver. My relationship and what I thought about her was confusing and stayed that way until 2 weeks before she passed away. Her unresolved mental health issues not only caused a lot of pain and grief for all involved, but also shaped her children and later me, her grandchild.

The work is to remind us that when we are trapped in a body, with coping mechanisms we pick as children to survive, it can take a very long time or sometimes never, to come to terms with reality. We live behind a net, seeing and experiencing the world differently, but that's the only world we know.


ARTIST STATEMENT
Twinkle Banerjee (she/her) is an Indo-Canadian visual artist, who works with alternative and digital photographic processes. Her practice covers a wide variety of topics, ranging from social commentary to conceptual storytelling rooted in activism.

Born in 1987 in India, she spent the first two decades of her career leading teams in the hospitality and the financial sectors before
transitioning to the arts in 2019. Since then, she has exhibited in the USA, Canada, published in Berlin, and featured on CBC. Recently her work Characters of Memorial Park was part of an part of an exhibition through the ICP-New York. She is currently a member of the RBC Emerging Visual Artist Program (RBC EVAP 2021-22). In the near future, she hopes to document parts of India that are diminishing due to globalization while trying to decolonize the narrative surrounding photography in the country.
Stairway To
Sam Doty

EXHIBITION STATEMENT
For me, uprooting every couple of years means that I don't have
a specific region to call home. People that I have considered close
friends at one time have no idea who I am now, nor where I've
moved to this time around – and for myself, the same toward them.
My mother, father and sister have recently moved on to Taipei,
leaving behind me and my brother for the first time, prompting a
reflection on just how long I've been in Calgary, how long I'll be
in the city going forward, and why it doesn't feel like I can call it
home quite yet. My work is a reflection on what it means to feel no
connection to the place you call home.
ARTIST STATEMENT
Sam is a self-taught photographer based in Calgary, Alberta.
His work focuses on ideas of loneliness, home and roots, and
relationships with new regions. He is currently working on
completing a B.Comm degree, Entrepreneurship concentration,
and a BA, English, at the University of Calgary. His work has
been exhibited at CSpace King Edward and was featured in the
Exposure Emerging Artist Showcase at Contemporary Calgary. His
work was a part of the online exhibition A Moment of Zen and has
been featured in Shutter Hub's online exhibition and printed zine
Yearbook 2020.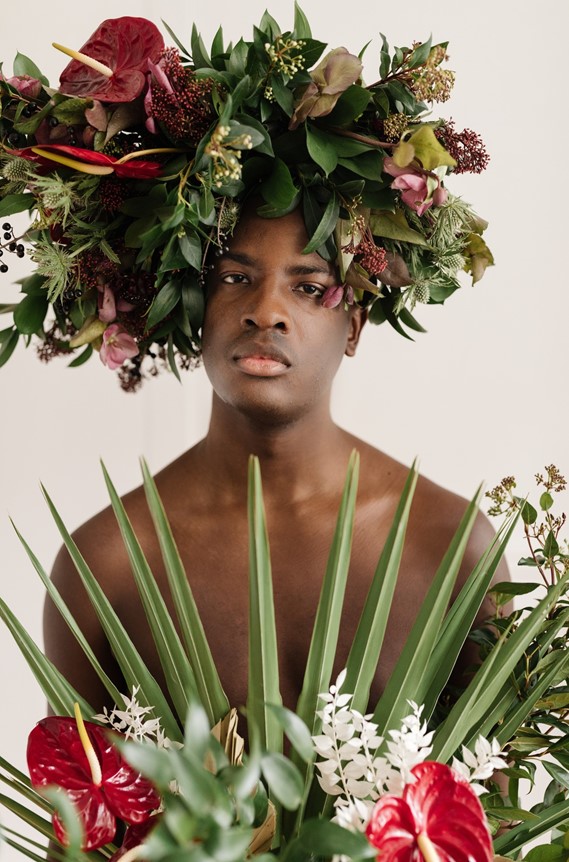 To Bloom
Mecoh Bain

EXHIBITION STATEMENT
A visual exploration of the relationship between feminine and
masculine energy in the human body. What it means to bloom
softly, through pain, and the story of purity, chaos, growth, and
surrender in the human experience.
ARTIST STATEMENT
Mecoh Bain (she/her) is a freelance photographer whose work is
largely informed by her experience as a bi-racial Filipino-Canadian
woman. Mecoh's practice turns honest moments into soulful art,
giving a voice to those who historically have been overlooked. Her
work is anchored in storytelling and community, with an intention
to empower her subjects with the permission to be seen and
celebrated. Her work is aesthetically minimal with an emphasis
on the use of colour and clean lines.

As a woman of colour, Mecoh feels the responsibility to shift
the narrative and bring diversity and representation of BIPOC
and LGBTQ2IA+ communities to the forefront of contemporary
art and photography.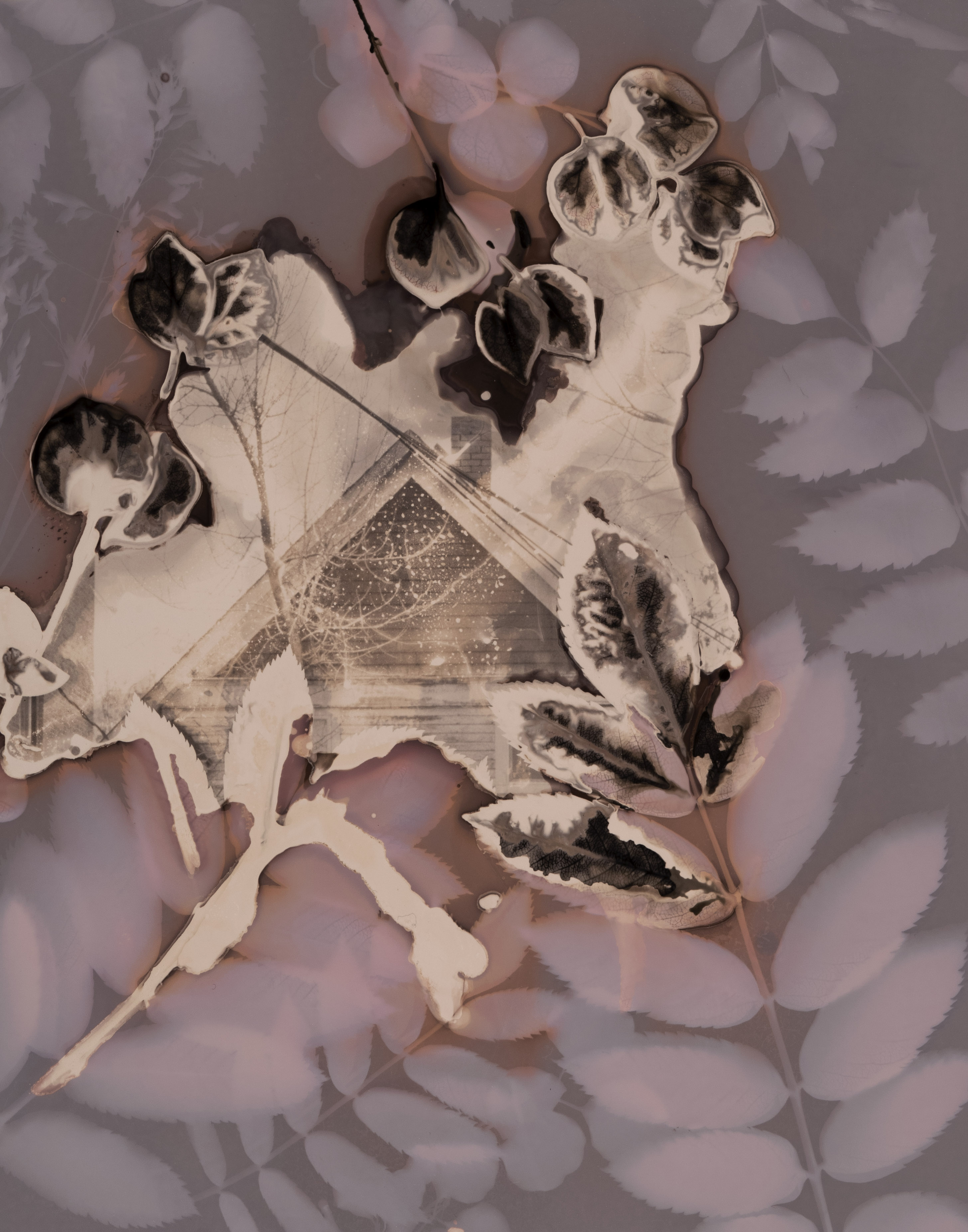 Abstractions
Cerys Davies


EXHIBITION STATEMENT
These poetic images of a transient nature are captured on paper before they shift and fade in the light. As an artist who uses alternative photographic processes, I create these works by hand. Exposing my lumen prints to sunlight, I draw colour and imprints from their chemical coated surfaces. The resulting abstractions found in my work embody a consistent theme throughout. Abstractions of the natural world, botanical images leave their textured imprints upon the paper. Sun and shadow linger with luminescent traces as they cycle through a passage of time. These abstract poetic traces engage the viewer in a moment not unlike the gaze of the sun upon the paper. Meaning is found and made. A blurred and shadowed glimpse of this garden space where creation occurs.
ARTIST STATEMENT
Cerys Davies is an artist and photographer from Calgary, Alberta.
She received her B.F.A. Honours in Visual Studies from the
University of Calgary in 2016. She has shown in several exhibitions
at galleries such as Exposure Photography Festival Headquarters,
Contemporary Calgary, Nickle Galleries, and the Art Gallery of
Alberta. Her work has also been featured in publications such as
SEITIES and filling Station magazine. Themes of abstraction and
painting with light are prevalent in her work as she explores the
unique techniques of alternative photographic processes in the
darkroom.