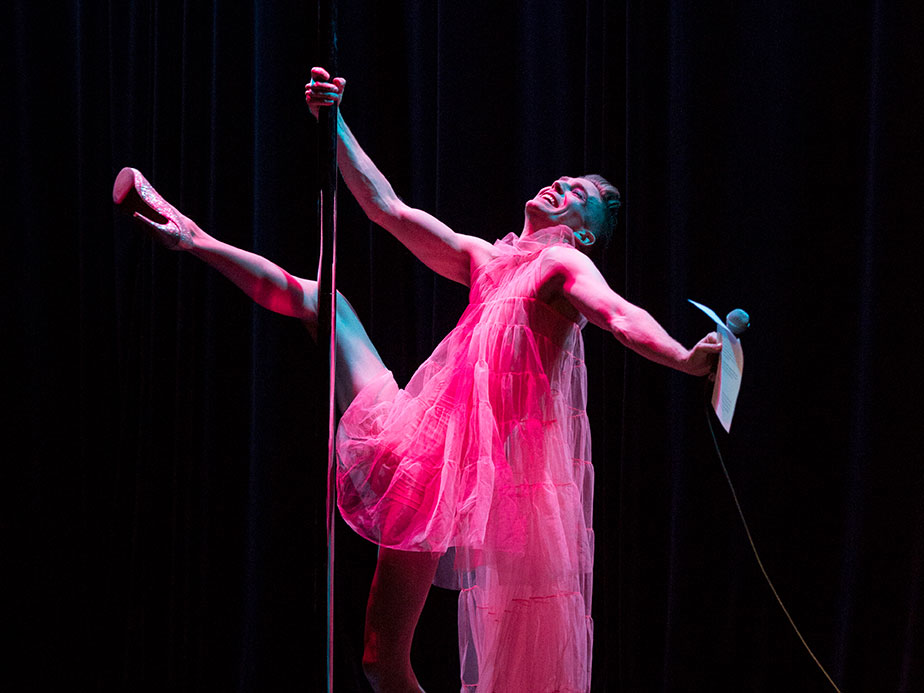 TD Amplify Cabarets
If you know, you know.
Venture down to the Engineered Air Theatre for the uncategorizable, underground hit series from Arts Commons Presents, the TD Amplify Cabarets. Now in its fourth season, this collection of cabarets will once again feature local artists in conversation with our most urgent social issues through the form of live performance.
The 2021-22 season of TD Amplify Cabarets are curated by Calgary cultural icons Jae Sterling and Contra – visual artists, rappers, filmmakers, curators, and founding members of the THOTNATION/SANSFUCCS collective. Jae and Contra will create all four of this season's cabarets in collaboration with the cohort of artists in the inaugural season of TD Incubator, a season-long professional development program for local interdisciplinary artists who have been historically underrepresented from mainstream stages.
"Fun, inclusive, thoughtful and titillating."

TD Amplify Cabaret Patron
"

The art performances were so incredible, I was moved literally to tears.

"
TD Amplify Cabaret Patron
"

I loved everything about the evening: the performance, the food, but especially the people. It felt fresh, liberating, and fun. Thank you!

"
TD Amplify Cabaret Patron