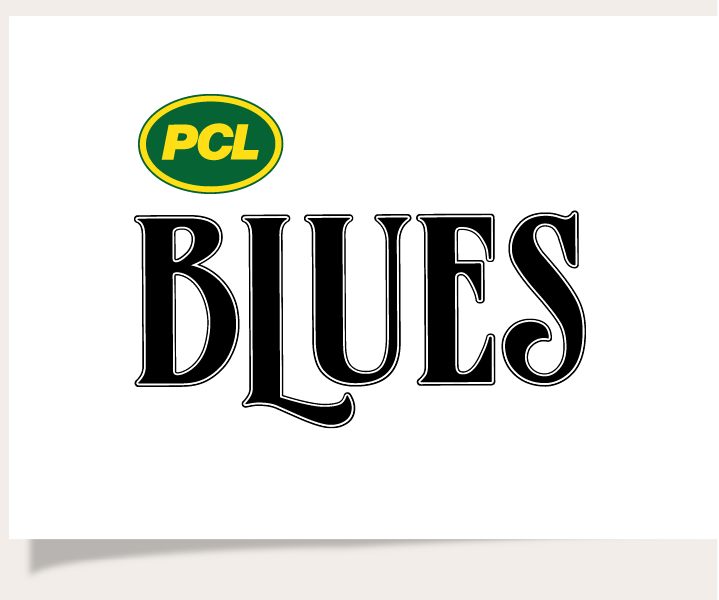 PCL Blues
The PCL Blues series celebrated its 25th anniversary of igniting your love for the blues with intimate performances, stories from the road, and music that speaks to your soul in the 2022-23 season. Legends like Taj Mahal, James Blood Ulmer, Watermelon Slim, and Calgary's own Tim Williams have performed in Arts Commons' beloved Engineered Air Theatre as part of the PCL Blues series.
This series is currently paused – but stay tuned for updates regarding blues performances from Arts Commons Presents.
If you were a 2022-23 PCL Blues subscriber, please contact the Arts Commons box office if you have any questions or concerns at 403-294-9494 or boxoffice@artscommons.ca.
"Absolutely outstanding! Thank you for bringing artists like

this to Calgary."
Patron
"
I loved the warm,
cosy
atmosphere. You feel more connected to the artists in these smaller concert events.
"
PCL Blues Patron
1: 1: 1: Downstage 1: 1: Arts Commons Presents 1: 1: Tandem.mu 1: 1: Wine, Women, & Well-Being 1: 1: Kawalease ACT 1: 1: 1: 1: 1: Arts Commons Presents 1: Echo Arts 1: 1: Arts Commons Galleries 1: 1: Arts Commons Presents 1: Mermaid in the Shade 1: Arts Commons Presents 1: Calgary Civic Symphony 1: Calgary Civic Symphony 1: Calgary Civic Symphony 1: Calgary Civic Symphony 1: Calgary Civic Symphony 1: Arts Commons Presents 1: 1: Front Row Centre Players 1: 1: Bow Valley College 1: Arts Commons 1: 4 Winds 1: Arts Commons 1: Front Row Centre Players 1: Front Row Centre Players 1: Front Row Centre Players 1: Front Row Centre Players 1: 1: F.T.L.O 1: WBFF Alberta Entertainment 1: Arts Commons Presents 1: 1: Live Nation 1: Arts Commons Presents 1: Arts Commons Presents 1: Arts Commons Presents 1: Arts Commons Presents 1: Arts Commons Presents 1: Arts Commons Presents 1: Live Nation 1: Arts Commons Presents 1: Arts Commons Presents 1: 1: Calgary Civic Symphony 1: 1: Arts Commons Presents 1: Arts Commons Presents 1: Arts Commons Presents 1: Arts Commons Presents 1: Arts Commons Presents 1: Arts Commons Presents 1: Arts Commons Presents 1: Calgary Philharmonic Orchestra 1: Live Nation 1: 1: 1: Live Nation 1: Arts Commons Presents 1: Arts Commons Presents 1: Arts Commons Presents 1: Arts Commons Presents 1: Arts Commons Presents 1: 1: 1: Live Nation 1: Live Nation 1: 1: 1: Arts Commons Presents 1: Arts Commons Presents 1: Arts Commons Presents 1: West Island College 1: 1: 1: GFN Productions 1: Downstage 1: Downstage 1: Downstage 1: Downstage 1: Geronimo Inc. 1: Alberta Children's Hospital Foundation 1: New West Society 1: Arts Commons 1: 1: ActionDignity 1: Calgary Philharmonic Orchestra 1: Live Nation 1: 1: 1: Arts Commons Connects 1: Arts Commons Galleries 1: 1: 1: Live Nation 1: 1: 1: 1: Calgary Philharmonic Orchestra 1: Calgary Philharmonic Orchestra 1: 1: West Island College 1: Arts Commons Presents 1: Calgary Philharmonic Orchestra 1: Arts Commons Presents 1: 1: 1: Theatre Calgary 1: Theatre Calgary 1: Theatre Calgary 1: Arts Commons Presents 1: Showtime Australia 1: Calgary Philharmonic Orchestra 1: Live Nation 1: Calgary Philharmonic Orchestra 1: Calgary Civic Symphony 1: 1: Arts Commons Connects 1: Calgary Philharmonic Orchestra 1: Calgary Philharmonic Orchestra 1: Chris Mitchell Jazz 1: Calgary Philharmonic Orchestra 1: Firdaus Production Inc 1: 1: Calgary Philharmonic Orchestra 1: Moon Coin Productions 1: Calgary Philharmonic Orchestra 1: Calgary Philharmonic Orchestra 1: Calgary Philharmonic Orchestra 1: Calgary Philharmonic Orchestra 1: Calgary Philharmonic Orchestra 1: Calgary Philharmonic Orchestra 1: Alive Danceworks 1: West Island College 1: Absolute Dance Inc 1: André Buarque 1: Arts Commons Galleries 1: Shantero Productions 1: Arts Commons 1: Calgary Folk Music Festival 1: Calgary Folk Music Festival 1: Shantero Productions 1: Calgary Philharmonic Orchestra 1: Two Towers 1: Live Nation 1: Live Nation 1: New West Society 1: Kensington Wine Market 1: One Yellow Rabbit 1: One Yellow Rabbit 1: One Yellow Rabbit 1: One Yellow Rabbit 1: One Yellow Rabbit 1: One Yellow Rabbit 1: One Yellow Rabbit 1: One Yellow Rabbit 1: One Yellow Rabbit 1: One Yellow Rabbit 1: One Yellow Rabbit 1: One Yellow Rabbit 1: One Yellow Rabbit 1: One Yellow Rabbit 1: One Yellow Rabbit 1: One Yellow Rabbit 1: One Yellow Rabbit 1: One Yellow Rabbit 1: One Yellow Rabbit 1: One Yellow Rabbit 1: One Yellow Rabbit 1: One Yellow Rabbit 1: One Yellow Rabbit 1: One Yellow Rabbit 1: One Yellow Rabbit 1: Arts Commons Connects 1: Create Kids Fest 2022 1: Create Kids Fest 2022 1: Bow Valley College 1: Calgary Philharmonic Orchestra 1: Calgary Civic Symphony 1: Calgary Civic Symphony 1: Calgary Civic Symphony 1: Calgary Civic Symphony 1: Calgary Civic Symphony 1: 1: Geronimo Inc. 1: 1: 1: Calgary Philharmonic Orchestra