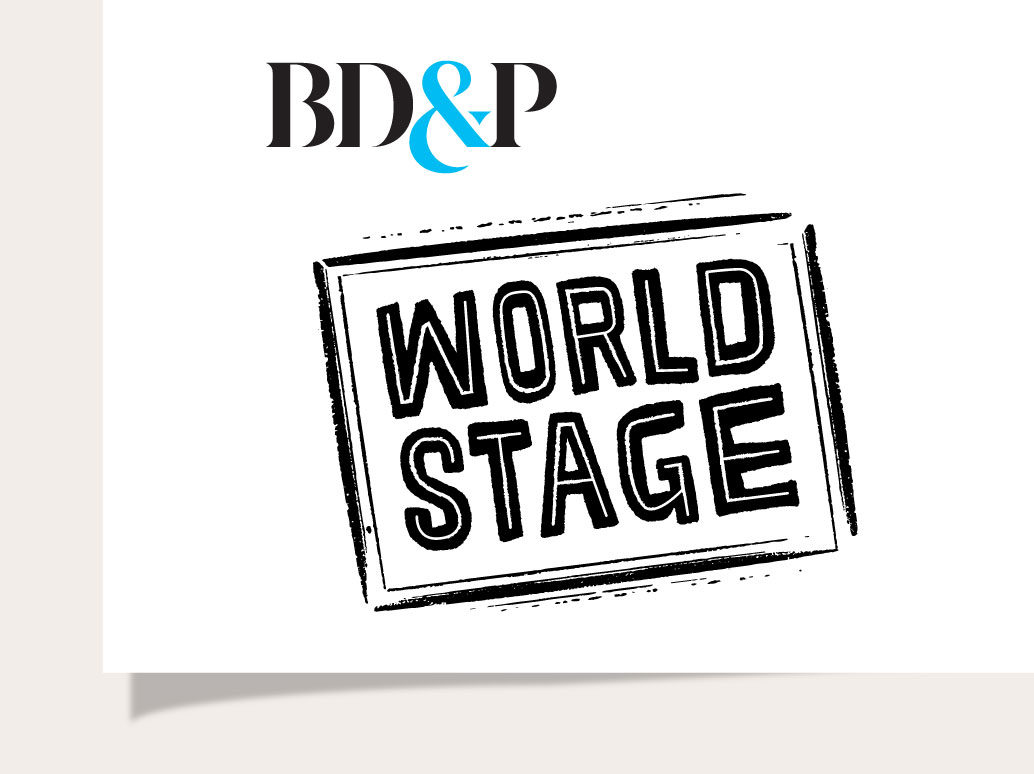 BD&P World Stage
Arts Commons Presents brings the world of live art to Calgary with the BD&P World Stage series! From legendary musicians to breathtaking circus to mesmerizing dance and everything in between, this is the series for the most voracious culture vultures. In the 2023-24 season, travel around the globe through live performances: from French film and live music to the ceilidhs the Canadian east coast, to the avant-garde of Australian circus, to Cuban dance and Latin jazz, to a Ukrainian folk music powerhouse, to a double bill of American jazz icons. You won't want to miss this lineup – all conveniently located in the heart of downtown Calgary, in the Jack Singer Concert Hall at Arts Commons!
See below for the full 2023-24 season of the BD&P World Stage series from Arts Commons Presents.
"Absolutely amazing, engaging, energetic, and beautiful and fun. Loved it. Beyond my expectations. Couldn't have been more enjoyable."
"There are no words in English or any other language to describe how outstanding this show was. Utterly amazing and mesmerizing performance!!! On a scale of 0 to 10, 10 being the best, I give it a 20!!"
"

I love being able to experience different cultural experiences in our own backyard."
"

Great experience having a world-class artist perform in Calgary. It was a dream come true. The talent was exceptional. The venue was excellent. Everything was great!"
1: 1: 1: Downstage 1: 1: Arts Commons Presents 1: 1: Tandem.mu 1: 1: Wine, Women, & Well-Being 1: 1: Kawalease ACT 1: 1: 1: 1: 1: Arts Commons Presents 1: Echo Arts 1: 1: Arts Commons Galleries 1: 1: Arts Commons Presents 1: Mermaid in the Shade 1: Arts Commons Presents 1: Calgary Civic Symphony 1: Calgary Civic Symphony 1: Calgary Civic Symphony 1: Calgary Civic Symphony 1: Calgary Civic Symphony 1: Arts Commons Presents 1: 1: Front Row Centre Players 1: 1: Bow Valley College 1: Arts Commons 1: 4 Winds 1: Arts Commons 1: Front Row Centre Players 1: Front Row Centre Players 1: Front Row Centre Players 1: Front Row Centre Players 1: 1: F.T.L.O 1: WBFF Alberta Entertainment 1: Arts Commons Presents 1: 1: Live Nation 1: Arts Commons Presents 1: Arts Commons Presents 1: Arts Commons Presents 1: Arts Commons Presents 1: Arts Commons Presents 1: Arts Commons Presents 1: Live Nation 1: Arts Commons Presents 1: Arts Commons Presents 1: 1: Calgary Civic Symphony 1: 1: Arts Commons Presents 1: Arts Commons Presents 1: Arts Commons Presents 1: Arts Commons Presents 1: Arts Commons Presents 1: Arts Commons Presents 1: Arts Commons Presents 1: Calgary Philharmonic Orchestra 1: Live Nation 1: 1: 1: Live Nation 1: Arts Commons Presents 1: Arts Commons Presents 1: Arts Commons Presents 1: Arts Commons Presents 1: Arts Commons Presents 1: 1: 1: Live Nation 1: Live Nation 1: 1: 1: Arts Commons Presents 1: Arts Commons Presents 1: Arts Commons Presents 1: West Island College 1: 1: 1: GFN Productions 1: Downstage 1: Downstage 1: Downstage 1: Downstage 1: Geronimo Inc. 1: Alberta Children's Hospital Foundation 1: New West Society 1: Arts Commons 1: 1: ActionDignity 1: Calgary Philharmonic Orchestra 1: Live Nation 1: 1: 1: Arts Commons Connects 1: Arts Commons Galleries 1: 1: 1: Live Nation 1: 1: 1: 1: Calgary Philharmonic Orchestra 1: Calgary Philharmonic Orchestra 1: 1: West Island College 1: Arts Commons Presents 1: Calgary Philharmonic Orchestra 1: Arts Commons Presents 1: 1: 1: Theatre Calgary 1: Theatre Calgary 1: Theatre Calgary 1: Arts Commons Presents 1: Showtime Australia 1: Calgary Philharmonic Orchestra 1: Live Nation 1: Calgary Philharmonic Orchestra 1: Calgary Civic Symphony 1: 1: Arts Commons Connects 1: Calgary Philharmonic Orchestra 1: Calgary Philharmonic Orchestra 1: Chris Mitchell Jazz 1: Calgary Philharmonic Orchestra 1: Firdaus Production Inc 1: 1: Calgary Philharmonic Orchestra 1: Moon Coin Productions 1: Calgary Philharmonic Orchestra 1: Calgary Philharmonic Orchestra 1: Calgary Philharmonic Orchestra 1: Calgary Philharmonic Orchestra 1: Calgary Philharmonic Orchestra 1: Calgary Philharmonic Orchestra 1: Alive Danceworks 1: West Island College 1: Absolute Dance Inc 1: André Buarque 1: Arts Commons Galleries 1: Shantero Productions 1: Arts Commons 1: Calgary Folk Music Festival 1: Calgary Folk Music Festival 1: Shantero Productions 1: Calgary Philharmonic Orchestra 1: Two Towers 1: Live Nation 1: Live Nation 1: New West Society 1: Kensington Wine Market 1: One Yellow Rabbit 1: One Yellow Rabbit 1: One Yellow Rabbit 1: One Yellow Rabbit 1: One Yellow Rabbit 1: One Yellow Rabbit 1: One Yellow Rabbit 1: One Yellow Rabbit 1: One Yellow Rabbit 1: One Yellow Rabbit 1: One Yellow Rabbit 1: One Yellow Rabbit 1: One Yellow Rabbit 1: One Yellow Rabbit 1: One Yellow Rabbit 1: One Yellow Rabbit 1: One Yellow Rabbit 1: One Yellow Rabbit 1: One Yellow Rabbit 1: One Yellow Rabbit 1: One Yellow Rabbit 1: One Yellow Rabbit 1: One Yellow Rabbit 1: One Yellow Rabbit 1: One Yellow Rabbit 1: Arts Commons Connects 1: Create Kids Fest 2022 1: Create Kids Fest 2022 1: Bow Valley College 1: Calgary Philharmonic Orchestra 1: Calgary Civic Symphony 1: Calgary Civic Symphony 1: Calgary Civic Symphony 1: Calgary Civic Symphony 1: Calgary Civic Symphony 1: 1: Geronimo Inc. 1: 1: 1: Calgary Philharmonic Orchestra