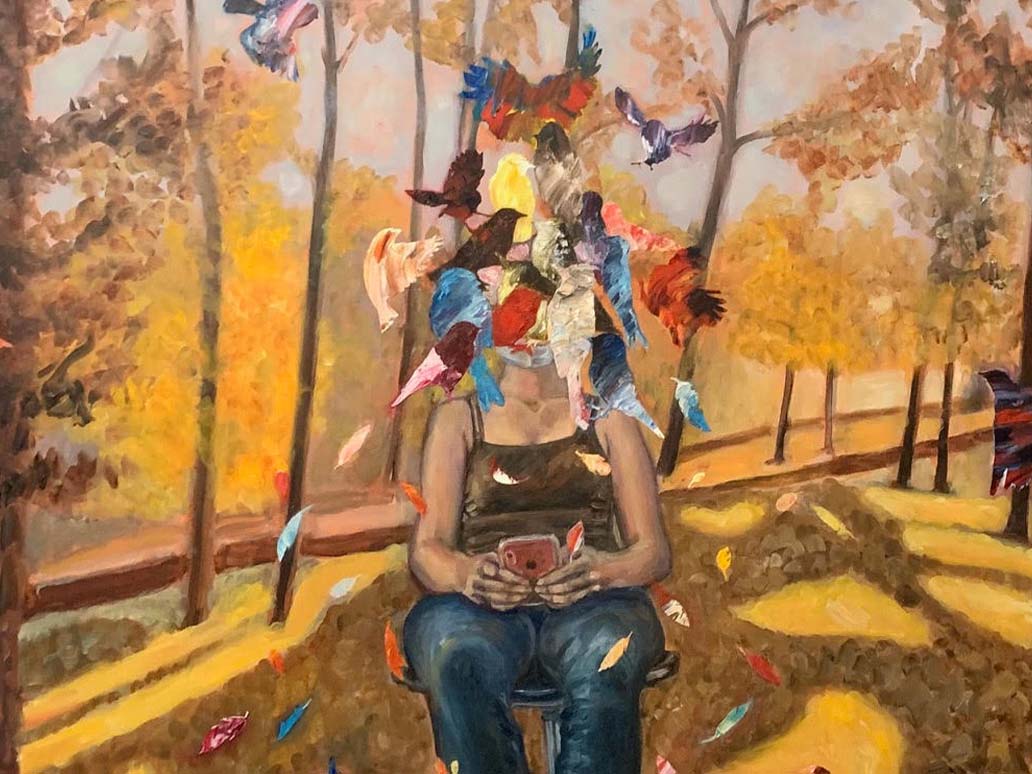 ARTIST STATEMENT:
As an immigrant artist I have interiorized visual perceptions from a diverse range of cultural, social, and geographical sources. These perceptions translate in my work as layered constructions that bring to life a constellation of narratives that talk to each other within the work. I want to reconcile the interior worlds that I perceive with the place I live in through an interpretation of our daily realities. Through the artistic process I investigate how our mental and emotional fragility, and/or our courage and strength, resonate and can be mirrored in the social and environmental predicaments that are occurring in our communities.
In the studio, I apply the principles of collage, formally and conceptually. My work showcases a collage of ideas, points in time, and struggling realities by using allegory to bridge cultural and social gaps between the maker and viewer so that we can meet inside the work of art.
ARTIST BIOGRAPHY:
Claudia Sanchez Daza is a visual artist that is constantly exploring and experimenting with oil paint as a medium. In her work she creates fabricated worlds that flirt with the fantastical using the familiar as an entry point to realities that are intricate and sometimes difficult to face. Born in Bogota, Colombia, and reborn in Canada, Sanchez Daza lives and works in Airdrie, Alberta. She holds a BFA with distinction from Alberta University of the Arts, Calgary, AB, and an MFA from Maine College of Art & Design, Portland, ME.