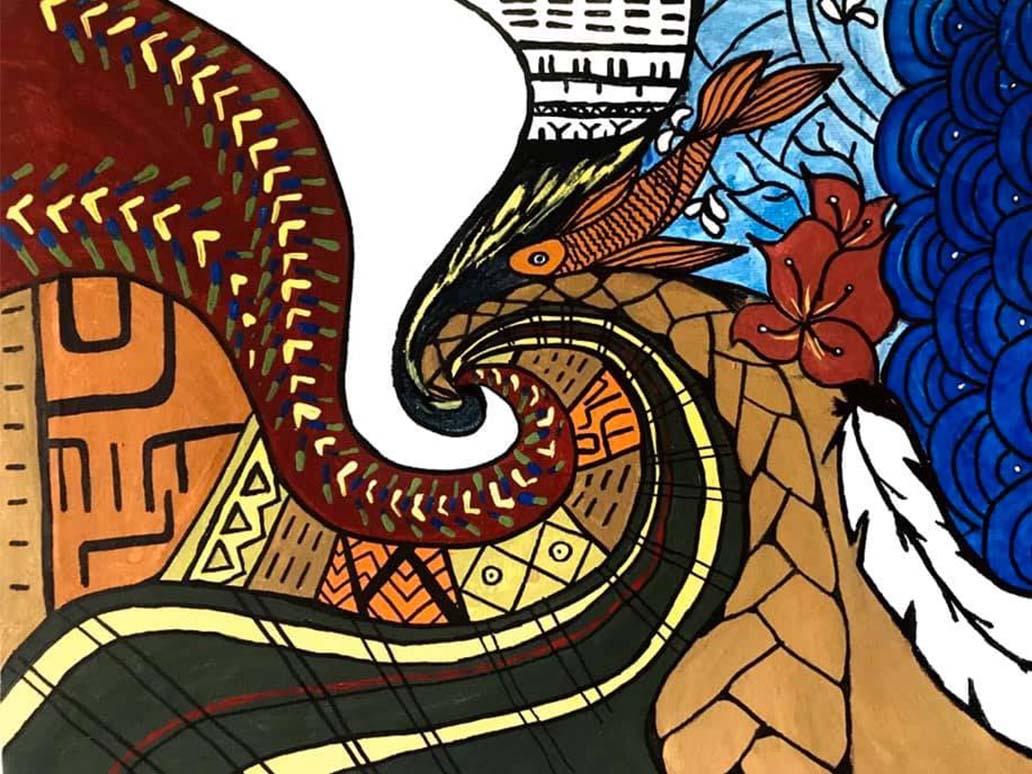 ARTIST STATEMENT:
My artwork is a reflection of lived experiences on the land, water and ice in Nunatsiavut. Stories rooted in Inuit Oral tradition are the inspiration for much of my work in an attempt to reclaim, revitalize and preserve Inuit culture, and, share it with others who have yet to experience its significance and beauty.
"Reconciliation are ongoing individual and collective actions taken to establish, build, nurture and maintain relationships – relationships to self, to others, community, to our more than human relations, the land, water, ice and sky. It is the reclamation, restoration and sharing of relationships fractured and denied through colonialism."
ARTIST BIOGRAPHY:
Jeanien Bell, Inuk Kablunangujuk from Nunatsiavut, Labrador, member of the NunatuKavut Nation, was raised in a semi-remote northern community practicing the traditional community-centered land based Inuit Qaujimajatuqangit knowledge of her Inuit ancestors.
What is one thing you would like Calgary citizens to do as an act of reconciliation?
Build relationships with local Indigenous communities, engage in authentic, meaningful and purposeful Indigenous community centered land-based learning experiences. Come to witness the significance, beauty and benefits embedded within Indigenous culture and tradition to collaborate in finding ways to interweave the best of both Indigenous and Western way of being, doing, knowing and coming to know, contributing to a culture inclusion and belonging where we all can walk and learn alongside one another, with and from community and the land.