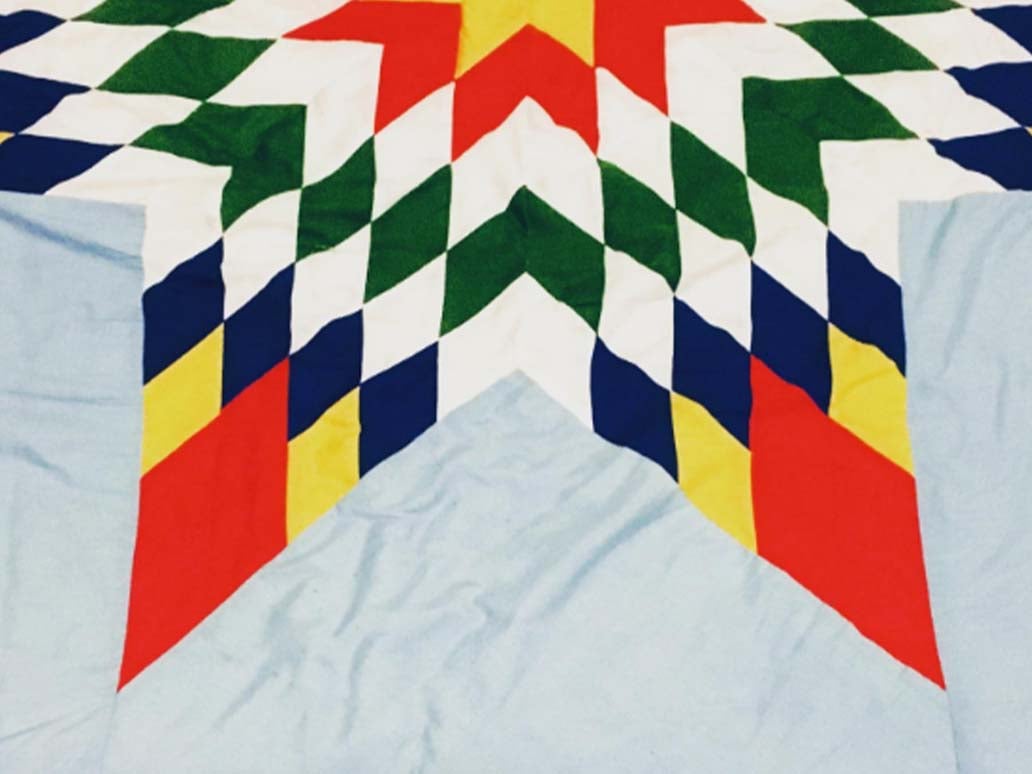 ARTIST STATEMENT:
The beauty of the lone star design captivated me when i first witnessed one. Once I learned to make one i was very happy. After, people starting asking me to make them for them, and I felt honored.
"Truth and Reconciliation means healing and acknowledging the truth of our history both Canadians and mine, but also taking a restorative process moving forward."
ARTIST BIOGRAPHY:
My name is Dale Swampy and part of the Samson Cree Nation. I make star blankets in program called pathways while i was incarcerated. Now, I am 33 years old and a full time University student. I employ three people whom help me make the blankets. we wish to provide healing with every blanket made and sold.

What is one thing you would like Calgary citizens to do as an act of reconciliation?