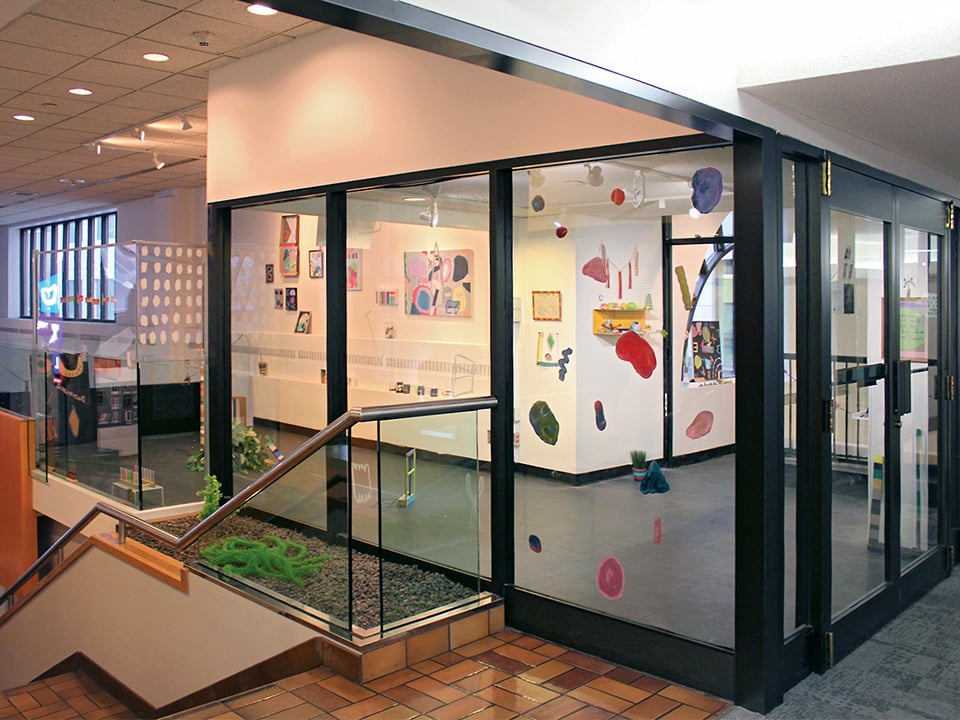 Lose yourself in our largest gallery space, showcasing an eclectic range of art installations and performative and sculptural works by local artists. This unique space has windows on two sides, allowing the work to be viewed from the outside looking in at any time the building is open. Entering the space and interacting with the artist and their work is welcomed when the artist is present. Exhibitions, projects, and residencies in this location will run on one- to three-month intervals.
Ledge Gallery is located on the +15 level, west of City Hall, overlooking Centre Court.
LEDGE GALLERY
Current Exhibit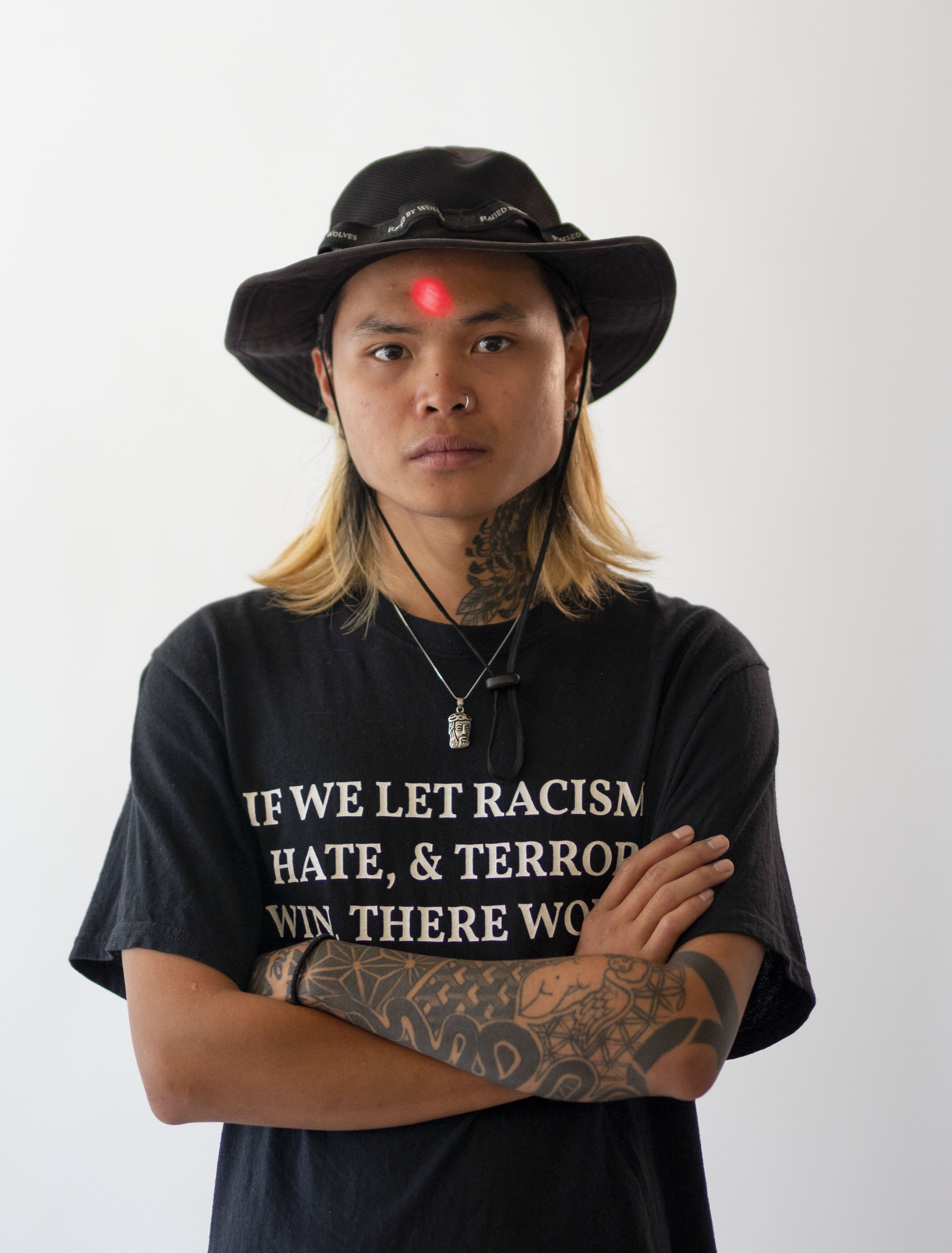 RAZA
Lasers of Sentiment
EXHIBITION STATEMENT
Lasers of Sentiment is an audiovisual project that explores the experiences of 15 immigrants in Calgary witnessing protest, riots, and social discontent in their home country. The project consists of interviews of individual experiences and photographs, in which, red laser indicates where on the participant's body they feel the effects of oppression.

Laser pointers symbolize the latest worldwide wave of social protests, as protestors use them to blind and disorient oppressive and violent armed forces. This use of lasers is known as Lasers of Discontent. However, for those who are not present but whose emotions are sincere, how to experience oppression is unclear. For this reason, Lasers of Sentiment repurposes the laser to guide the understanding of these experiences. As Colombian immigrants, we heavily identify with this project and hope it can foster empathy and understanding as well as encourage us all to continue to learn from each other.
ARTIST STATEMENT
RAZA is a Calgary-based multi-medium art collective formed by Colombian artists Valentina and Laura Alejandra Caraballo. Valentina is currently completing her BFA at the University of Calgary, and Laura holds a BA in political sciences from University of Calgary.

Their artistic practice explores ways to further their understanding of self and the world through art by developing concepts from a psychosocial approach. RAZA held their first solo exhibition at The Bows in collaboration with ICAI in 2021, and they are continuously working to further their creative career.