Explorers Circle
Membership Events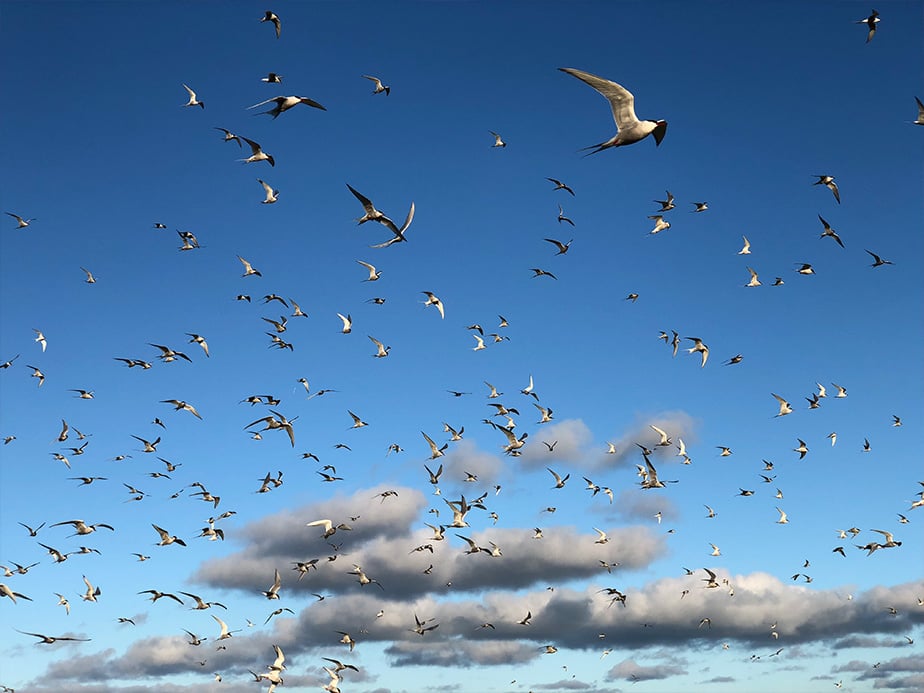 Lucy Hawkes: Life on the Move
Explorer: Lucy Hawkes – Ecologist
Location: Jack Singer Concert Hall, Founders Room
Date: Sunday, March 12, 2023 – 1:00pm
& Monday, March 13, 2023 – 5:30pm

"It has always amazed me that migrating animals make these huge, long distance journeys across the planet," says Hawkes. "I wonder how they know where to go, whether they have been there before, how they get fit enough to do it and why they don't just stop somewhere closer." Lucy Hawkes
Every year, billions of animals migrate in search of food, water, or a mate. Join physiological ecologist Lucy Hawkes, who has spent years studying how and why these massive migrations occur, for astonishing stories of animal perseverance in the face of incredible odds. You'll meet some of the greatest animal athletes on Earth—from the elusive, deep-diving basking shark to the high-flying bar-headed goose whose migratory route involves more than 3,000 miles of flight over 90 days. She'll share an inside look at what she's learned tracking animals on their long-distance journeys across the planet.

All Explorers Circle events (special guests, dates, times and locations) are subject to change.

Make your membership go further! All contributions to Explorers Circle will be matched up to 50%, through Shaw Birdies for Kids presented by AltaLink!
Not yet a member of Explorers Circle?