Explorers Circle
Membership Events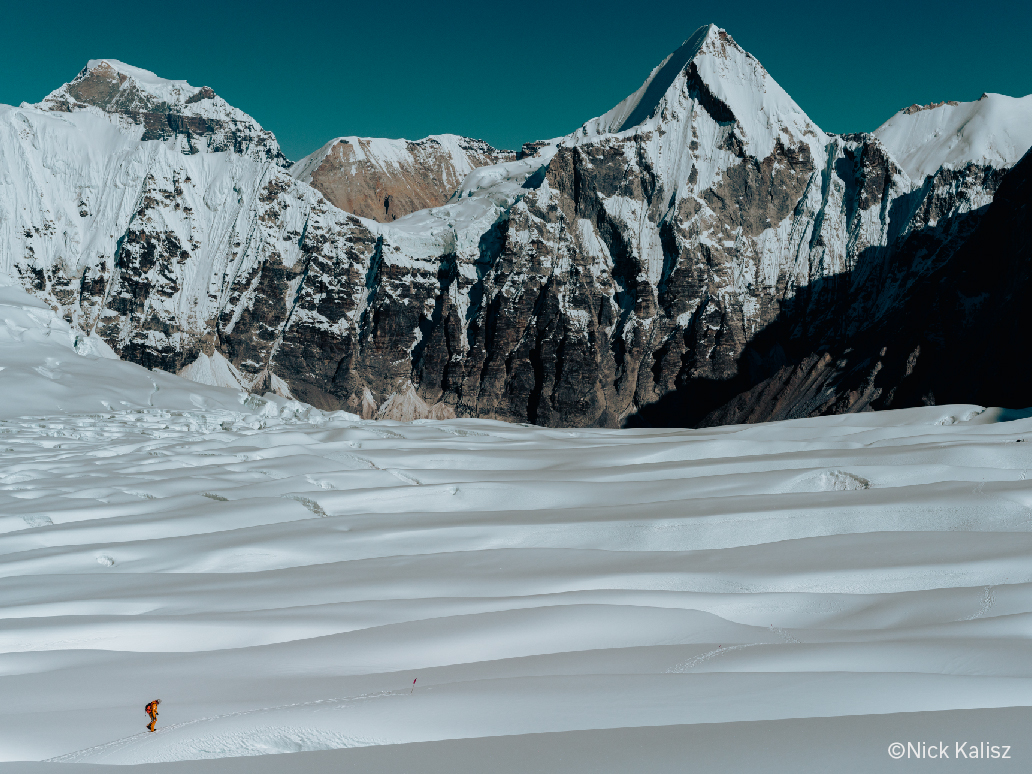 Hilaree Nelson: Skiing in the Shadow of Everest
Explorer: Hilaree Nelson – Mountaineer
Location: Jack Singer Concert Hall, Founders Room
Date: Sunday, March 12, 2023 – 1:00pm
& Monday, March 13, 2023 – 5:30pm

"I look for places that draw me in from an environmental standpoint and a cultural standpoint. Of course, Nepal has some of the most incredible mountains on the planet – but really, it's the people that draw me there and make me want to go back. If I can combine that with something that's never been done, that's the best combination." - Hilaree Nelson
Next to Everest in the towering Himalaya sits a peak that has acquired a mythical status in its own right: Lhotse, the fourth-highest mountain in the world at 27,940 feet. Its famed couloir—nicknamed the "Dream Line"—is considered one of the boldest ski runs of all time and went unconquered until 2018. That September, mountaineers Hilaree Nelson and Jim Morrison summited the peak and became the first people to complete the epic descent. Join Nelson, National Geographic's 2018 Adventurer of the Year, for her captivating stories of the passion, grit, and teamwork behind this historic achievement.

All Explorers Circle events (special guests, dates, times and locations) are subject to change.

Make your membership go further! All contributions to Explorers Circle will be matched up to 50%, through Shaw Birdies for Kids presented by AltaLink!
Not yet a member of Explorers Circle?