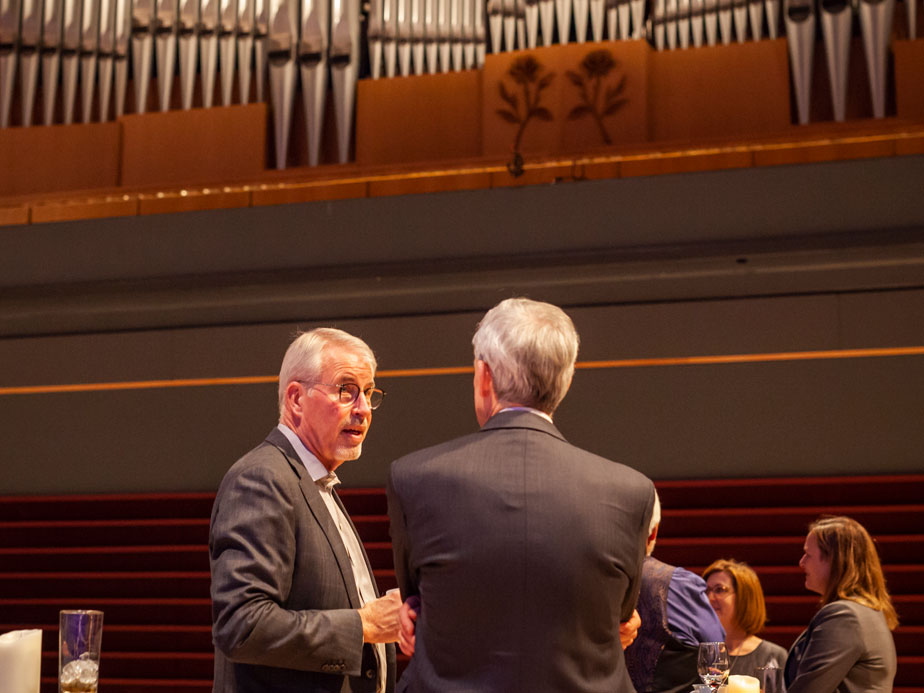 Stu brings over 30 years of fund development experience to the projects and organizations he works with. A recipient of AFP's Outstanding Fundraising Professional award in 2009, Stu recently retired from Kids Cancer Care as Chief Development Officer after holding senior leadership positions with KCI (Ketchum Canada Inc.), the University of Calgary, and McMaster University.
Stu is a recognized speaker and presenter at the national and international level and is strong ambassador for our city, province, and country. Helping improve the lives of children and teens has long been one of Stu's passions. Along with Arts Commons, his volunteer involvement has included the Calgary Stampede's Grandstand Show Committee, Courtesy Car Committee and Nominating and Shareholder Relations Committee, Pearson College of the Pacific, Youthlink – the Calgary Police Interpretive Centre and the Council for the Advancement and Support of Education. He recently served as president of the Association of Fundraising Professionals.
A graduate of McMaster University, Stu is married to Vicki and has two adult children – Jamie and Tori. Stu has served as an Arts Commons Board member since 2017.