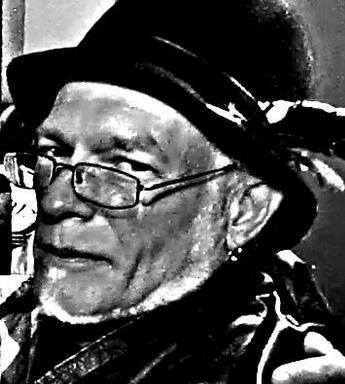 ARTIST BIOGRAPHY:
Music Producer/Educator - Recording Engineer/Mixer – Studio Owner/Operator –Professional Touring Musician – College Level EducatorMusic/Lyrics Writer/Publisher Member ASCAP and BMI
Numerous Silver Gold and Platinum Records2 of Ronnies albums were nominated for Grammy Awards Janes Addictions 'Nothings Shocking' Warner Bros. Records Janes Addiction 'Ritual de lo Habitual' Warner Bros. Records Both nominated for best rock record...
1976-1979 Music Teacher-l MusicLand, Calgary Ronnie taught Guitar and Bass starting at age 15 ...Over 50 students.
1977-1984 Professional Touring Musician in Canada ...Toured with Frantic---R&B Keepers----CindyWarrenBand.
1984-1995 Independent Music Producer/Engineer/Mixer/Studio-musician In Los Angeles Labels Ronnie contracted with include WARNER BROTHER RECORDS, MCA, UMG, TRIPLEX, ROADRUNNER, CAROLINE, METALBLADE, AMERICAN RECORDING CO., RCA, EMI.
1996-2000 MUSIC PRODUCER/ENGINEER/MIXER TOURING MUSICAN IN EUROPE ...Same jobs just in Britain,Portugal,...toured at the top level in Portugal,Germany,Spain,Acores,Madeira,Mozambique(Africa).Worked with labels EMI,VALENTIM CARVALHO as well as indie Labels...
2000-2008 MUSIC PRODUCER/ENGINEER/MIXER Studio Manager,Cape Cod,Boston,New York.
2008-2009 Instructor/Lecturer Belleview Community College Seattle ...designed and taught courses for Music Production with Computers...over 80 International students.
2009-2013 Created and operated Studio in Seattle ...renovated an old church into a world class recording and performance facility...Triad Studio's.Currently a private music Production -Audio Engineering instructor and teaching music.