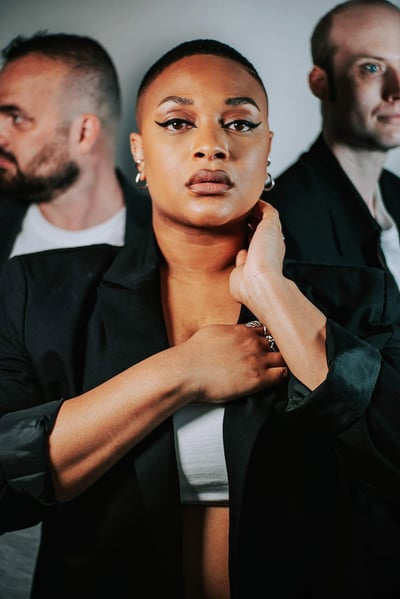 ARTIST BIOGRAPHY:
Lost Decade is a Canadian
synthwave
trio from Calgary, Alberta.
With
soulful vocals and catchy melodies, Lost Decade draws a unique blend of 80's and 90's synth music. Formed in 2019, the band is composed of
Chenelle Roberts, Brandon Smith
(He/Him)
, and Derek
Leugner
(He/Him)
.
Evelyn King,
Chromeo
, and Peter Gabriel are
just a few of the artists that
influenced
Lost Decade's eclectic, retro approach to their original music. Lost
Decade
released
their debut single in October 2022 and are working on a full release in early 2023.
Their music will give you a contemporary take on electronic music, lost in sounds from decades past.