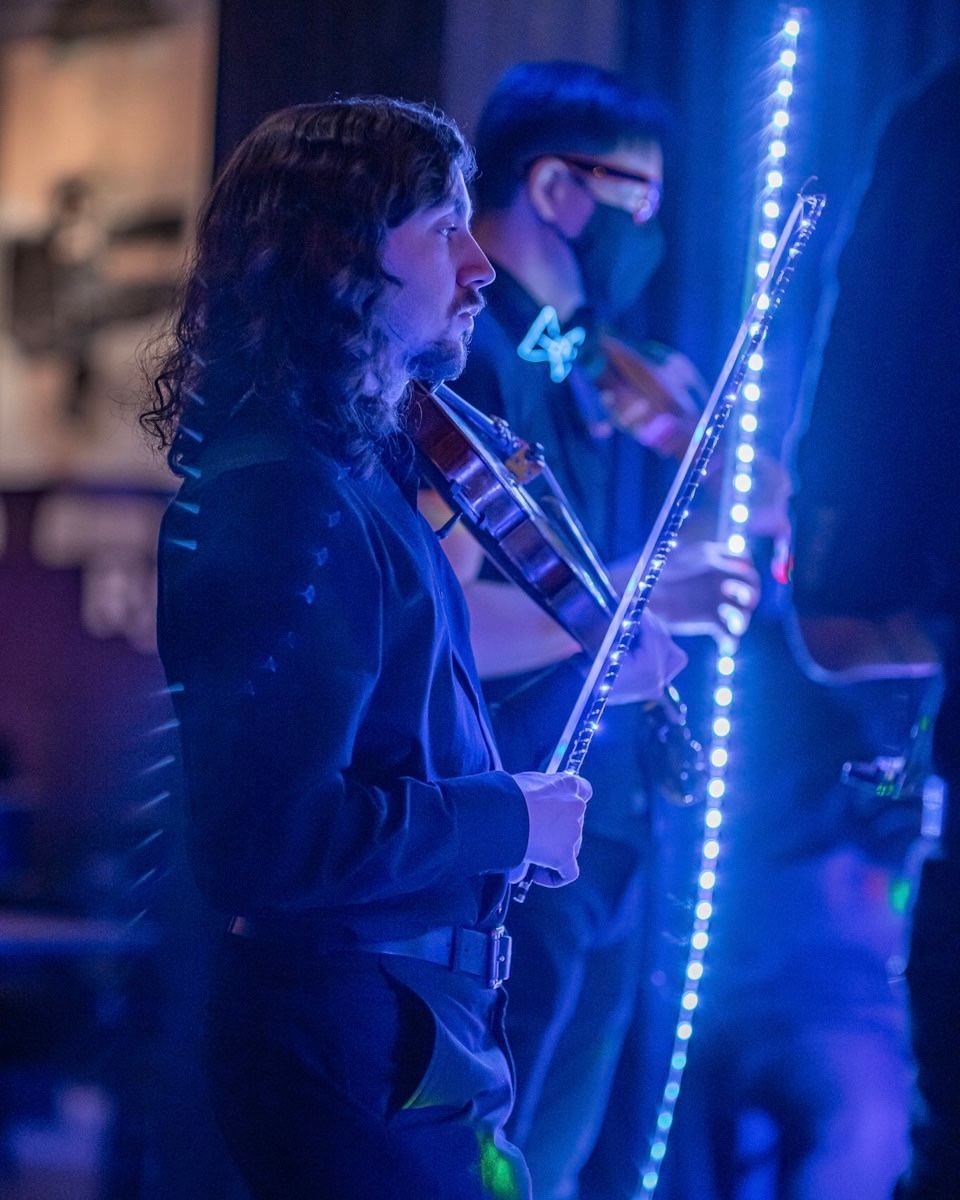 ARTIST BIOGRAPHY:
James Watson is a new member of Calgary's professional music community. He started playing the violin at the age of seven, and now, since completing his Bachelor of Music (Minor in Linguistics), is a full-time freelance member of Calgary's music community, working as a teacher, mentor, composer, recording, and performing artist, with new roles lurking around every corner.
His stand-out work as the composer-in-residencies at the cSpace and GRAND theatres, respectively, provided his first platforms as a composer and sparked his enthusiasm. He's also worked on recording projects which range from a JUNO-nominated orchestra album with Orchestre de la Francophonie to art-pop to originals. He has performed with the Rocky Mountain Symphony Orchestra, Key 30 Orchestra, and Symphony of the Kootenays and is a founding member of Stringendo as well.
Additionally, his diverse performing experience has led him to perform alongside accomplished musicians in varying fields, such as two-time Canadian Fiddle Champion Scott Woods, jazz legend Dr. Jeremy Brown and Calgary's Timepoint Ensemble.
stringendoyyc.com
Facebook: Stringendoyyc
Photo Credit: Orein Ferdinandus