Adetola "aloT of Poetry" Adedipe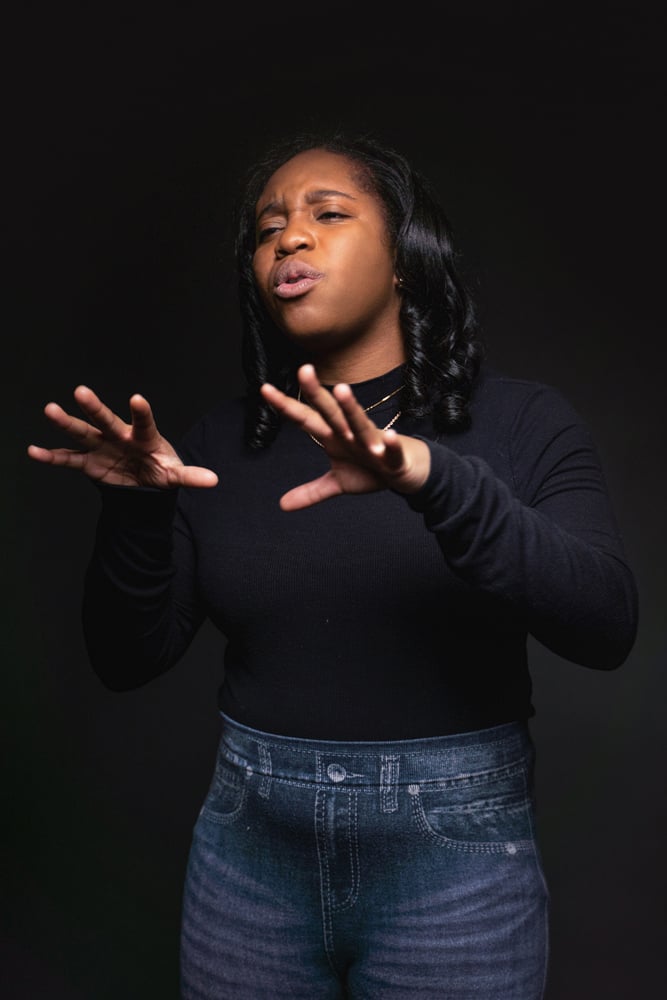 ARTIST BIOGRAPHY:
Adetola "aloT of Poetry" Adedipe is a Nigerian-South African artist who found her way to poetry after immigrating to Calgary in 2015. After struggling to communicate in her new environment and while navigating the world as a Black Woman, she uses empathy at the core of her words. "Less complex words and more communication" is her mantra towards her writing.

While completing her degree in Kinesiology at the University of Calgary, she began exploring her love for performance and decided to expose herself more to the arts community, working with partners and events such as: Arts Commons Cabarets, The Grand, AuArts, Galley@501, Ethnik Festivals, Calgary Poetry Slam, People's Poetry Festival, University of Calgary, Alcove Centre for the Arts, TheVenue at High River, Pitbull Poetry Reading Series, Indie YYC, expressions at Koi and more.

Inspired to give back to the arts community by poets such as Bethel Afework, MelVeeX, Wakefield Brewster & Titilope Sonuga, she became an Artist Facilitator of Black Kid Joy as well as Co-Producer of Dreaming in Black, a Black youth artist showcase in February 2020. She is currently working on a collection of poems called A Lot of People, inspired by contributions by people all over Canada and the world, which has gained her a spot as a feature at the 2021 Afro Indie Book fair as a poet and soon-to-be author.

Through sharing her laughter and pain, she encourages everyone to listen to the stories of others, love themselves and be unapologetic about it.
alotofpoetry.com
Instagram: @alot.of.poetry