Founders Circle
Membership Events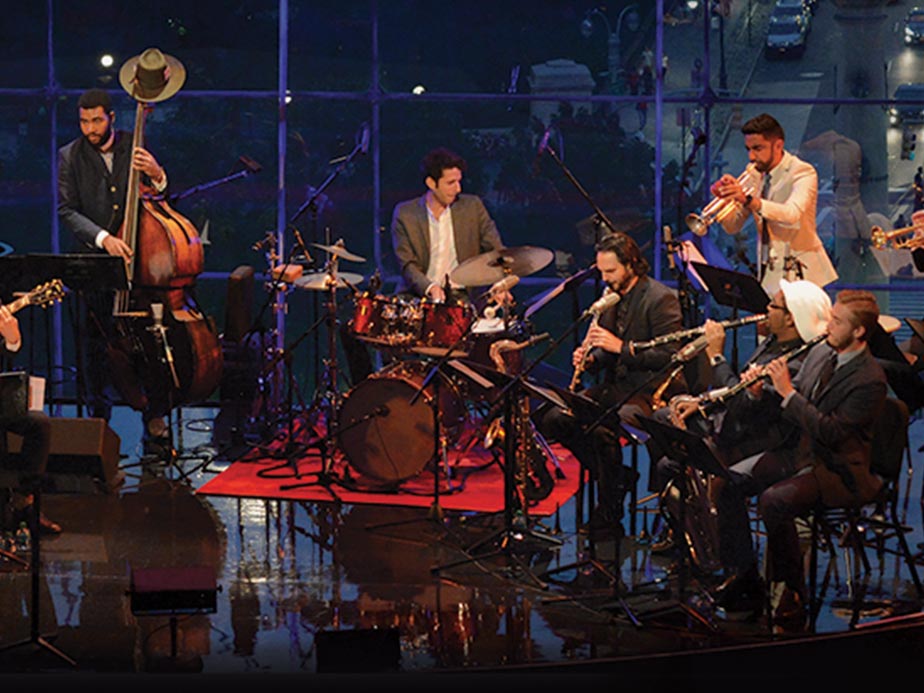 Members of Jazz at Lincoln Center Orchestra
Jack Singer Concert Hall
Wednesday, March 2, 2022 at 7 p.m.
The Jazz at Lincoln Center Orchestra, led by Wynton Marsalis, is made up of 15 of the finest soloists, ensemble players, and arrangers in jazz music today. Join us for an evening with Arts Commons' President & CEO, Alex Sarian, and the members of the Jazz at Lincoln Center Orchestra as they explore jazz history, discuss new and classic tunes, and discover listening methods that will improve your concert experience.

Event Partners: Arts Commons Presents and TD Jazz
Not yet a member of Founders Circle?